I have two pairs of vintage toy handcuffs for sale. One is from the 1970's and are made of a cheap metal alloy (chrome plated) and the other from the 1930's or 1940's (maybe) have stamped steel bodies and heavy duty steel bows. Both work and have release switches.....they don't have key holes; they work solely on the switches.
Price $20.00 for both together plus $6.10 US shipping or $12.95 shipping everywhere else. E-mail me at mindhunter42 @ gmail.com if interested.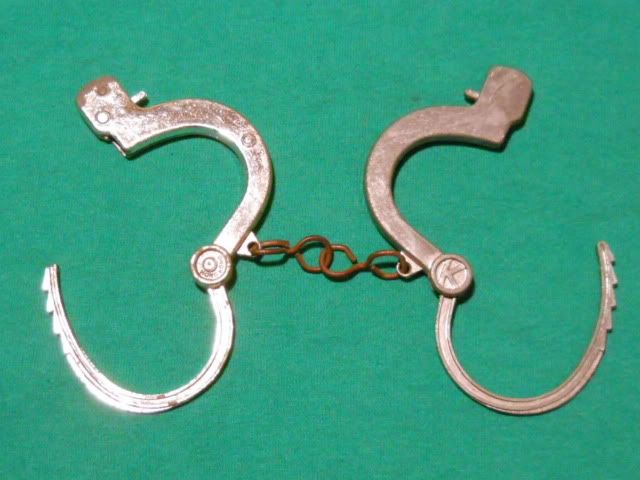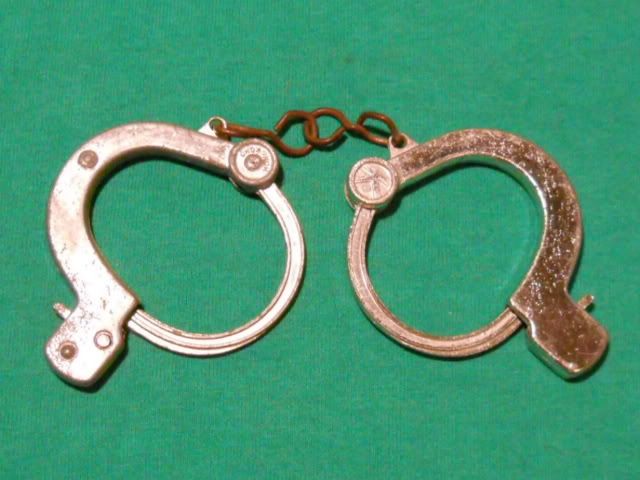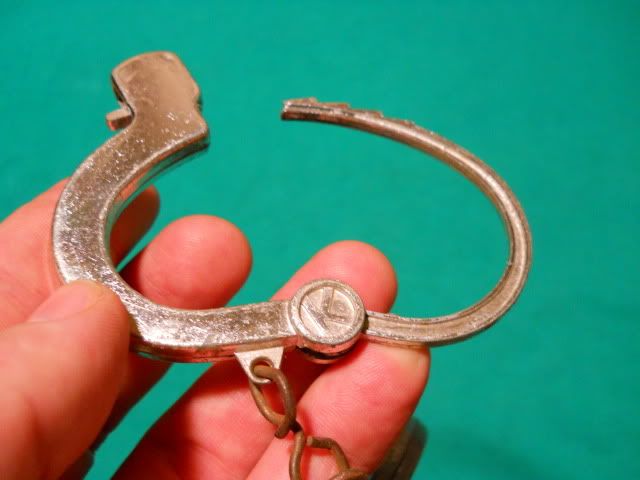 Thanks for looking and be sure to look at my other "For Sale" posts.
Mike
P.S. I am no longer holding items for people.....first come, first serve. You can thank the bums for that one.