Hi everybody,
I was recently able to obtain another Presto Lyon, and I was surprised the key I had was too big (in two dimensions) and did not fit. That seems to underline the fact that many manufacturers actually adapted keys to individual cuffs, at least until early into the 20th century.
I tried getting a HR key to work, but I'm not quite there yet. Could I ask other owners to post a photo of their Presto Keys?
The Presto appears like it may have been openend on one side at some time. I can't say anything about the springs as I have not been able to open them.
As I don't have the time nor the technical inclination to work on them right now, I would consider selling them. I was thinking $250 plus shipping (around $14 to the US), the unfinished key goes with it.
I also have a FN Herstal (magnetic) that has one side slightly stuck, or not really locking. Not sure if it can be fixed. No key, but any strong magnet will do. $100.
Nils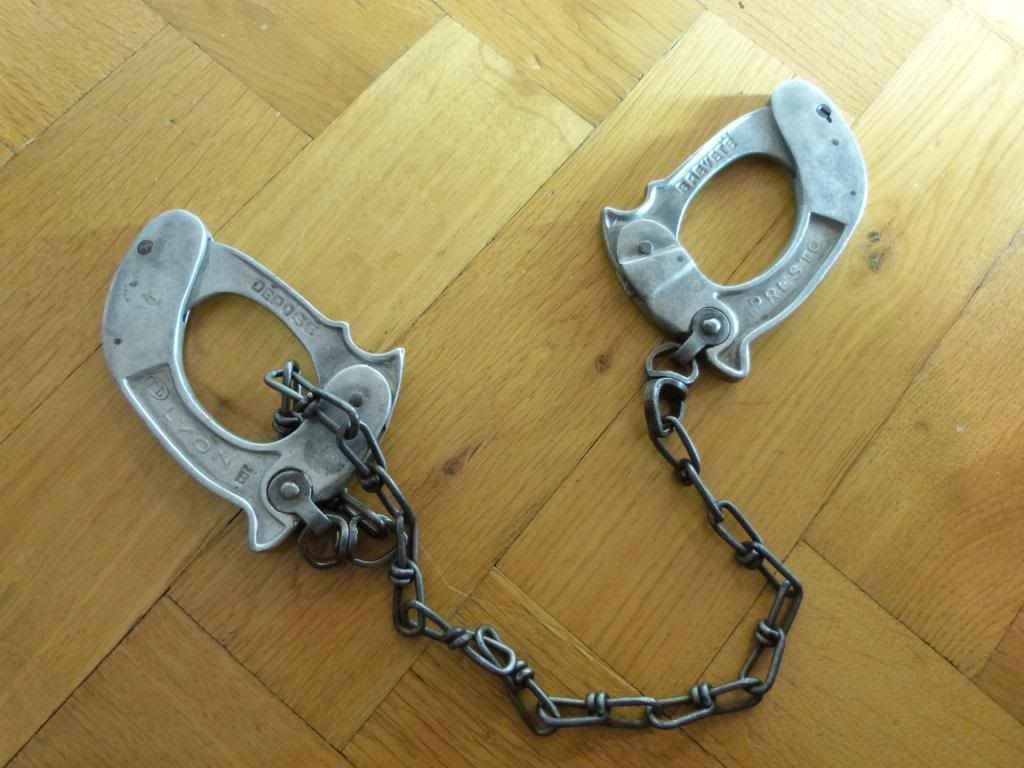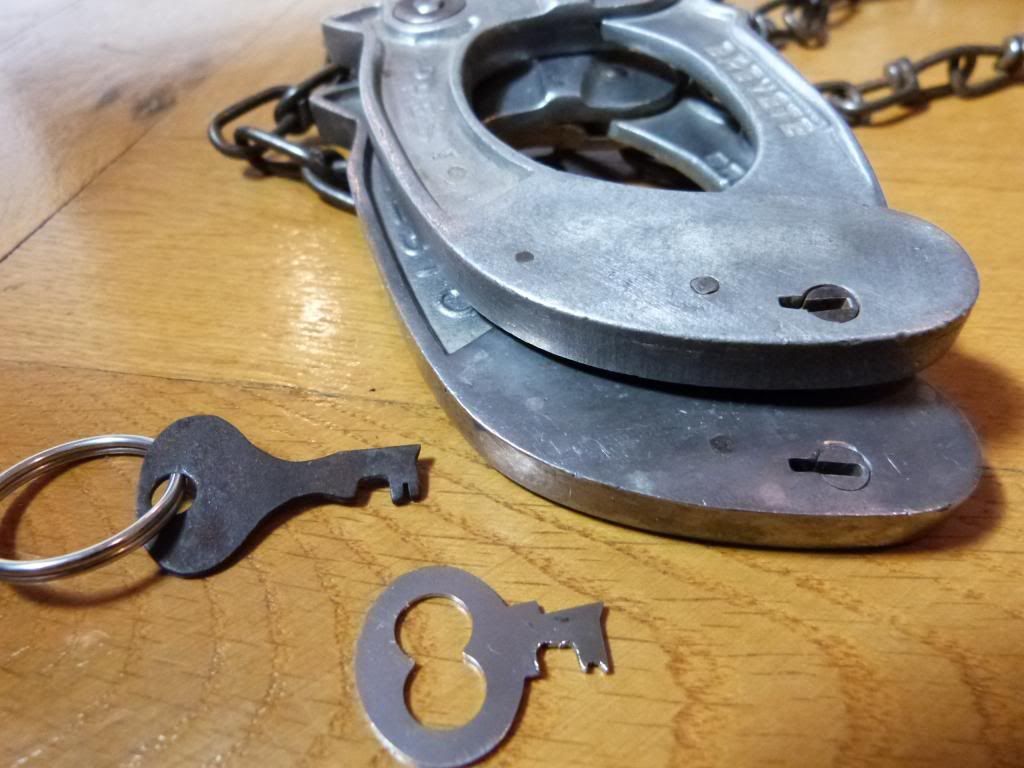 Comparison between my old one (top, thick black key); bottom: cuff in question, plus attempt at a key from a HR key. Locksmiths, forgive me.