The cuffs from Japan arrived amazingly fast.
I am very pleased with them and they work just great and the clevis is not rusted in place or anything like that.
These came with what I am certain is the original key. The patina on the cuffs and keys are identical and it fits perfectly.
The keyway is the shape of a "9" figure and the key shows no trace of it being filed down to accommodate the less than usual shape. If it is a copy, it is old and very well made.
As these cuffs are very heavy and robust, I speculate that they were just too heavy for patrol use and were most likely used in a prison setting.
Upon receiving them, I noticed something very unique about them and this feature further led me to believe that they were only made for prison use.
The bow has 5 holes which go completely through the bows and a piston like locking pin is raised and lowered into one of the 5 holes by the key. Therefore, these cuffs seem to be the only cuff in my collection or that I know of that does not ratchet or snap onto the prisoner. (Some French Chain Berliners could be considered as an exception)
The key must be used to lock them on a wrist or to remove them.
Since they are so heavy and coupled with the fact that some prisoner cooperation is needed to put them on, I am convinced that these were a prison only model.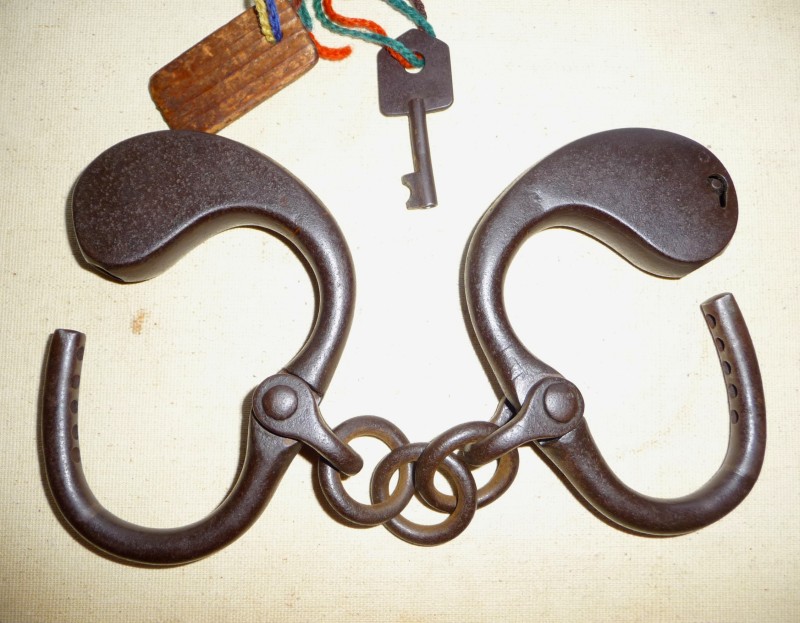 Japanese prison cuffs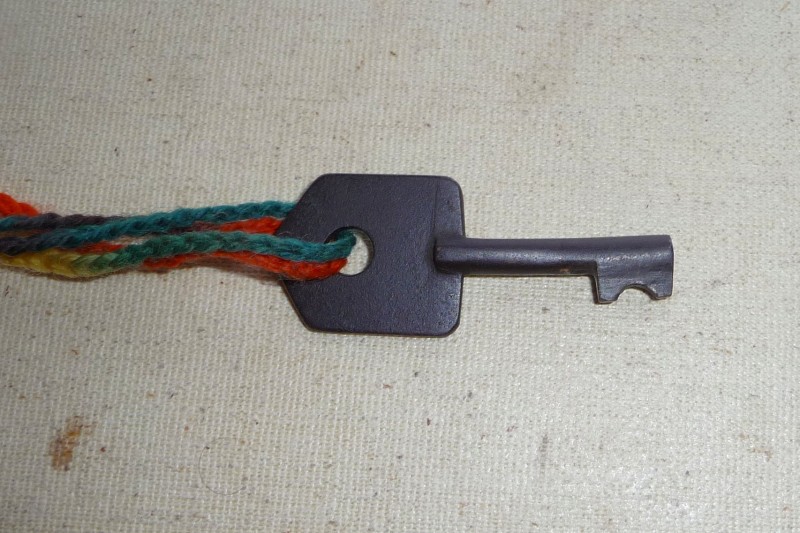 Believed to be original key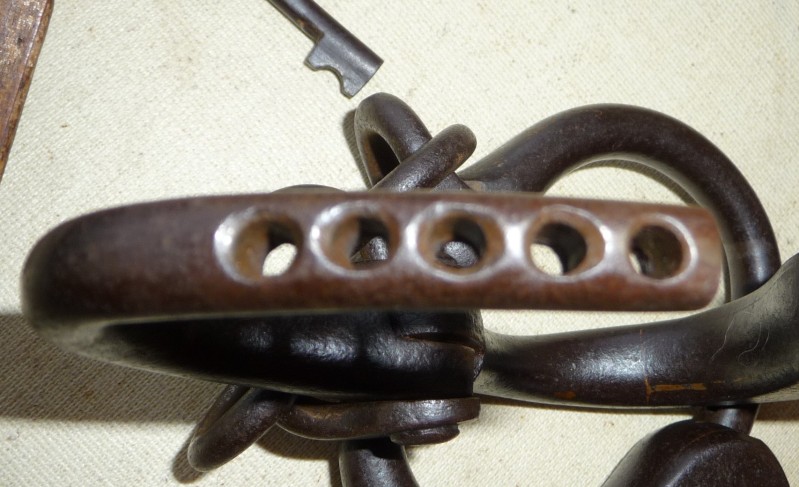 5 position holes through bows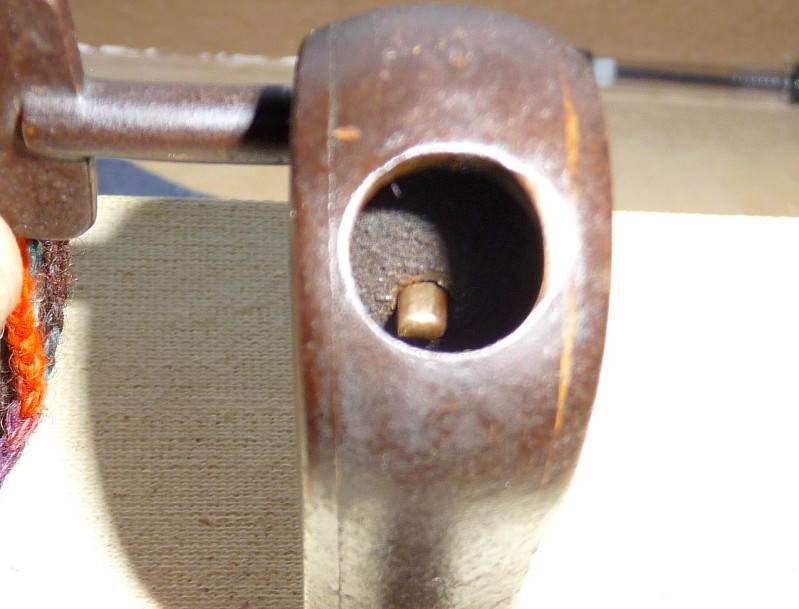 Piston like locking pin
These cuffs as you can see, are very well made and engineered. They really seem as though they were of European manufacture as the quality is very, very nice.
A rare and great addition to the collection.
Mark
O--O