I had a great time and did miss so many of the regulars who normally attend.
Thank you Damon for picking me up from the airport, finalizing a Faygo quest, taking me to the fabulous antique malls and for showing me some cuffs that I had no idea that existed.
The show was not a handcuff collectors delight, minus what Damon brought but these was so many quality items to look and learn about.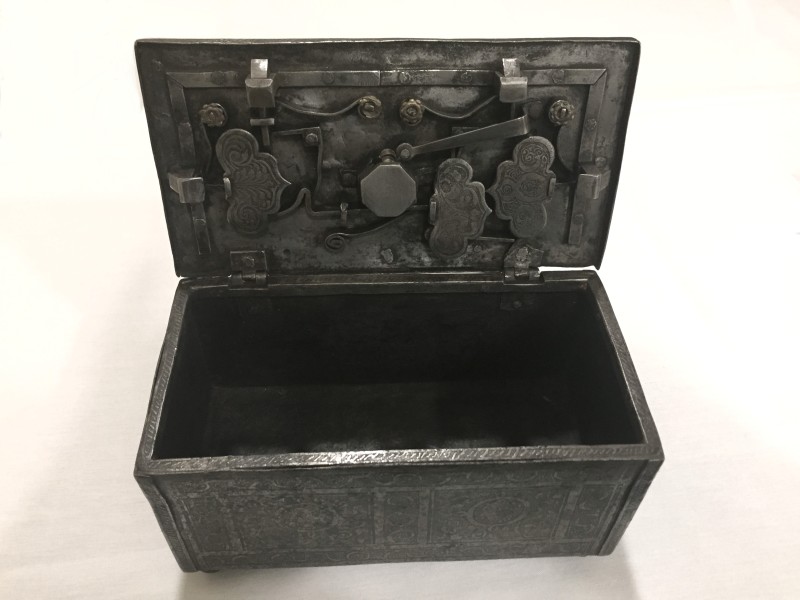 A couple of mini 17th century pirate chests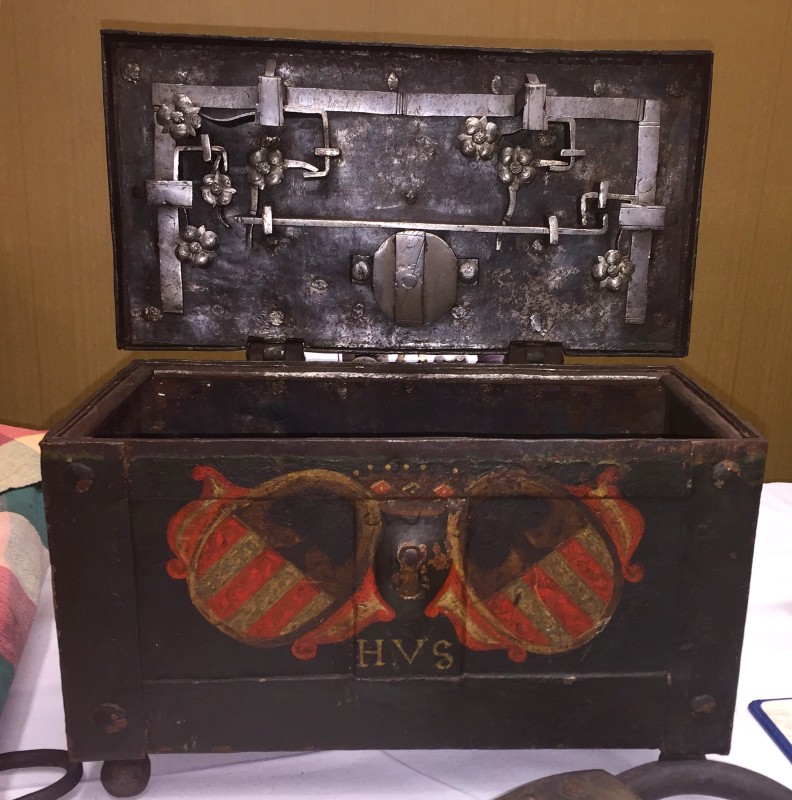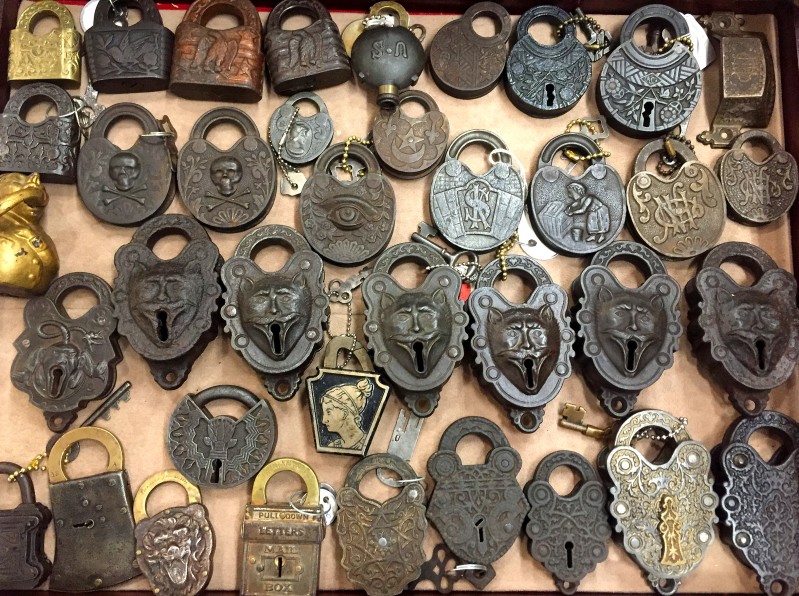 This Story Lock collection won 3rd place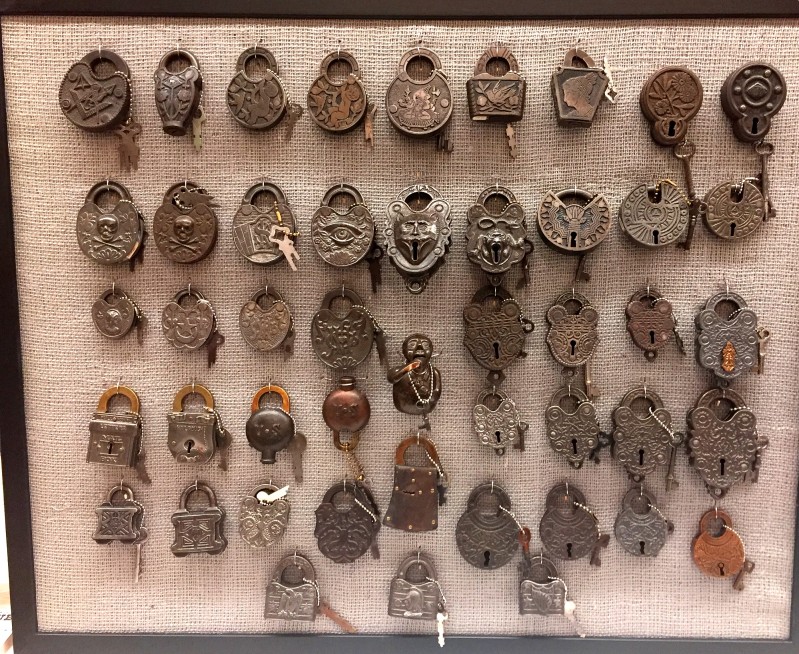 This collection was not finalized but was "assumed" to be sold at 65K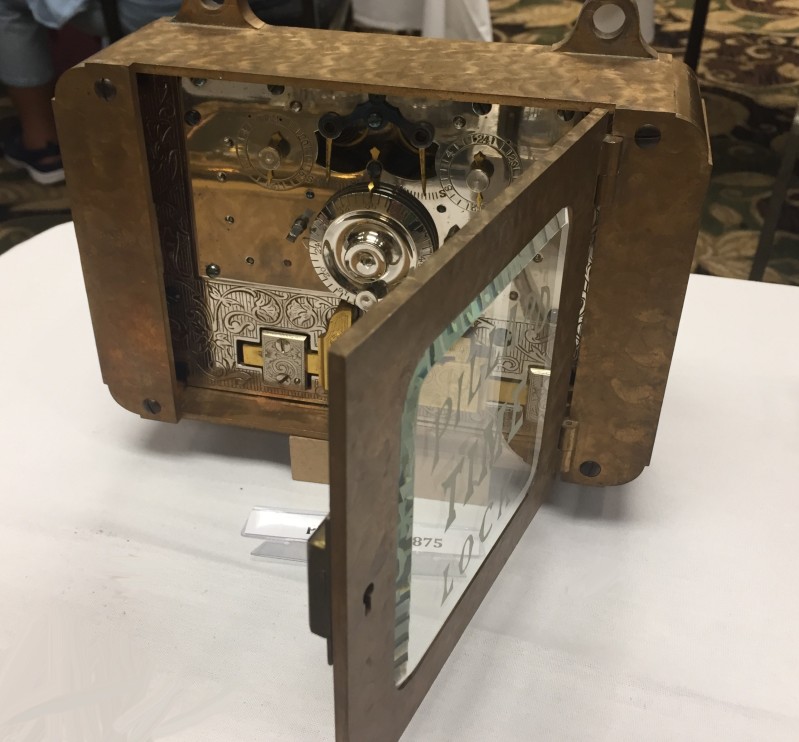 1875 Time Lock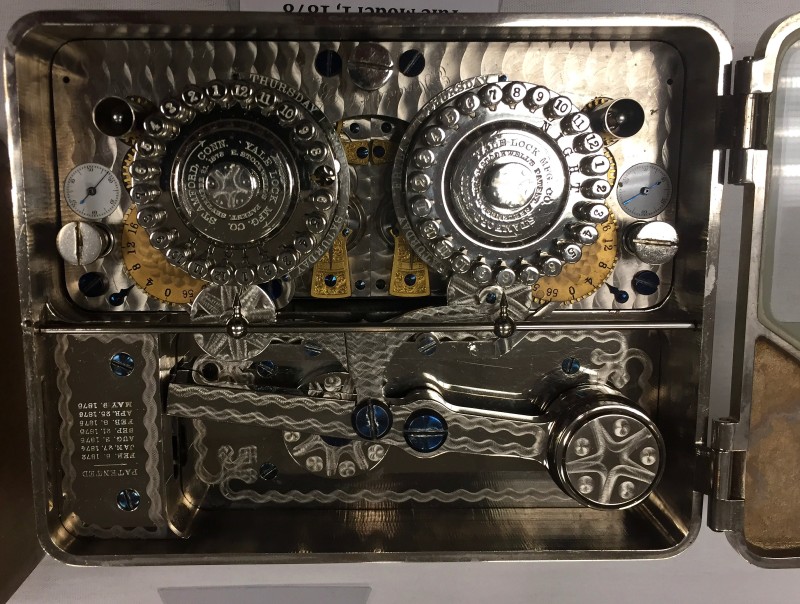 Yale Time Lock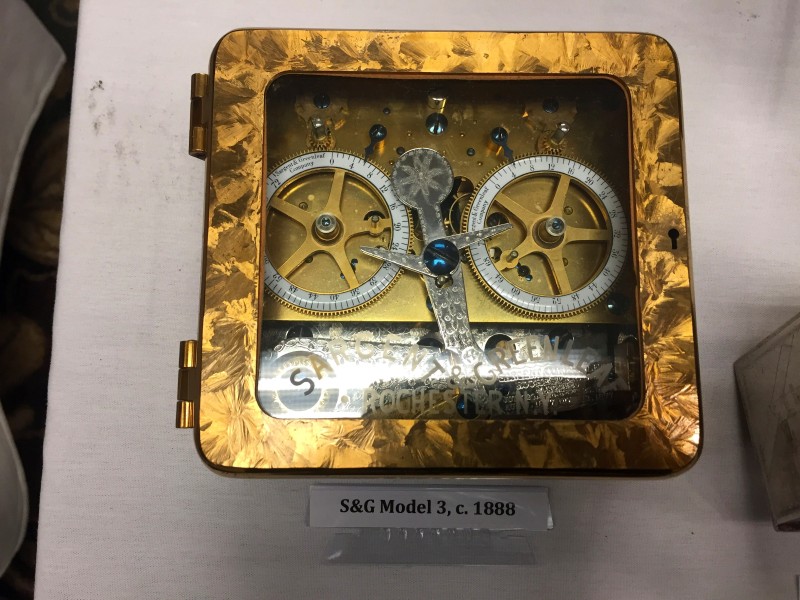 1888 S&G Time Lock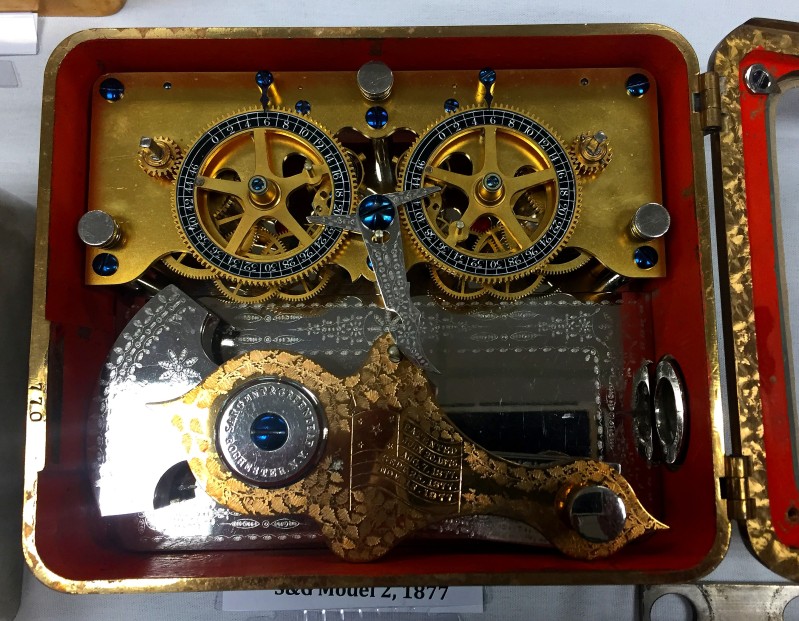 1887 Time Lock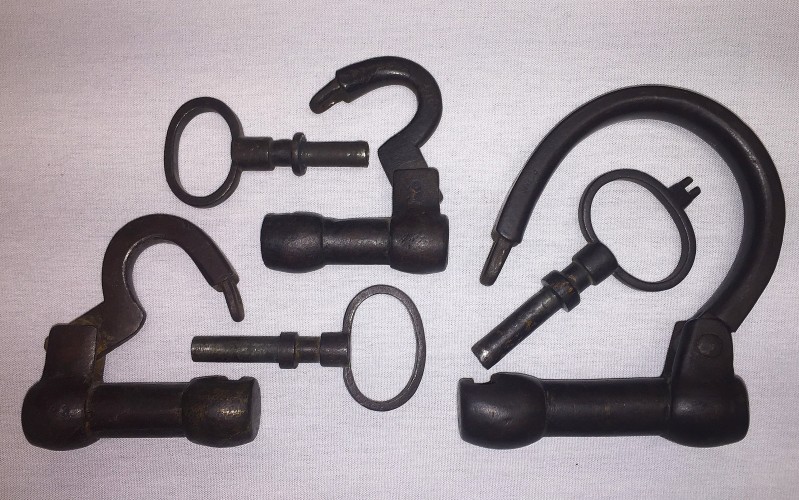 Not for sale ER Locks which includes a "Leg Iron" sized example and absolutely NO evidence of it ever being from a set of leg irons. I have more pics of this which does support my assumption that these were made in this size for padlocking a large chain or something to a post and not intended as a leg iron. It was thought that ALL single ER's this size were separated from a broken leg iron. I don't believe this to be the case after seeing this one.|
The key which had a "5" stamped has the spanner wrench on top of the key. The padlock once had a plug (now missing) that operated the same as a figure 8 cuff.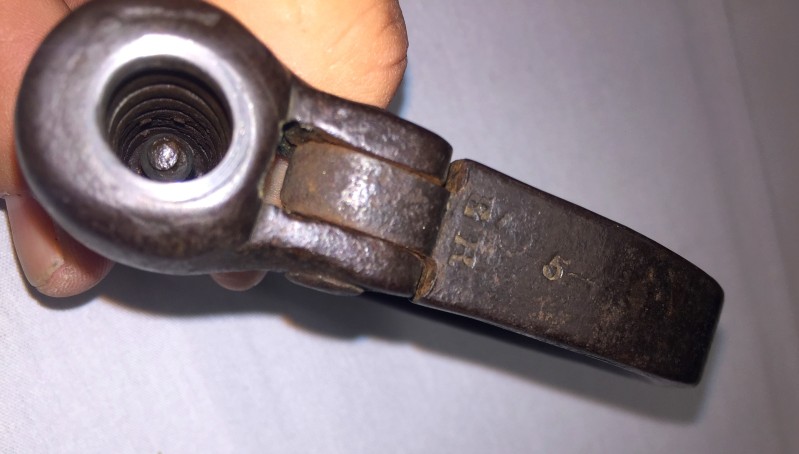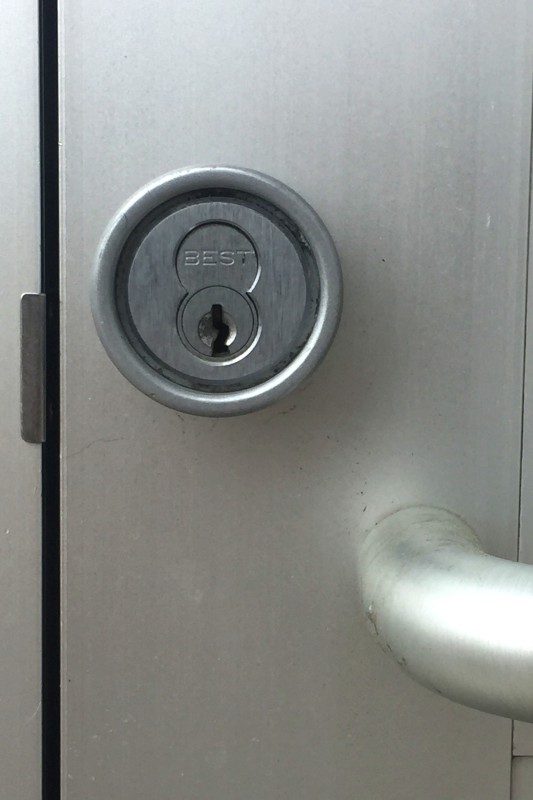 A beautiful Castle Lock that I was able to get up close to.
It was nice to see Mark Lundblad, Charles Chandler, Karl Grice, and many of the non cuffs guys at the show.
Thanks to all for another wonderful time!
Mark
O--O