If you fold a paperclip close together and bend that into an L shape with the bottom of the L only sticking far enough out to reach from the circle part into the opening down a the bottom of the cuff, then turn clockwise. I would bet it would open. As for making a legitimate key, you would need some metal and a hacksaw to cut parts out and a file to smooth things down.
Reminds me of some Russian keyways.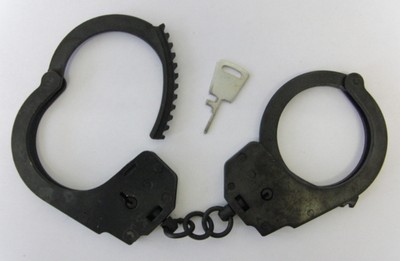 The above are in eBay somewhere. I have seen them in the UK.