Found this item on Facebook- courtesy of Kevin Conway.
A 1900 Houdini letter.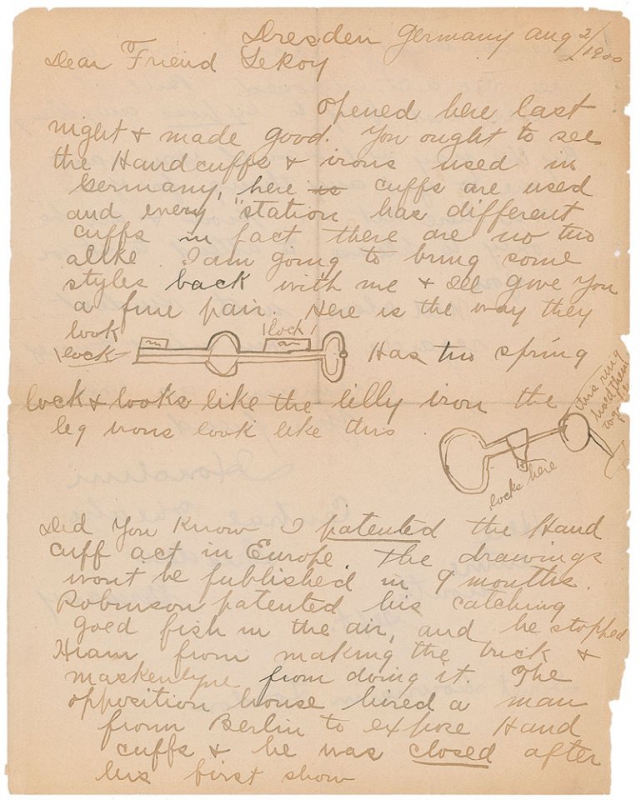 I find the most interesting thing contained in the letter (besides the workings of a German cuff) is that Houdini refers to a similar looking American cuff as the "Lilly".
Without rereading this nice article/research paper, I believe the subject of when the Lilly was called this was discussed.
Now we know that it was known as a Lilly since 1900 or earlier.
This Houdini letter is estimated to bring in $20,000 in an upcoming auction.
I don't see this amount as plausible as I am not seeing a signature but who knows? Maybe there are other pages to go with it.
Mark
O--O