Frank, your inference that Bix is playing a Holton cornet ....
by

is reasonable. But it would be useful to try to identify the cornet on the basis of the image itself.

Looking at the image, Malcolm wrote, "Going back to the lack of photos showing a Bach, I am wondering whether the shot of the Whiteman Brass section taken from behind the players might actually be the one. It is a very dark print and we do not know whether or not it is Bix on the left. However, if this is a cornet we are looking at I would say that the bell flare more closely resembles a Bach than, say, a Holton or a Conn."

Here is the enlargement of the cornet.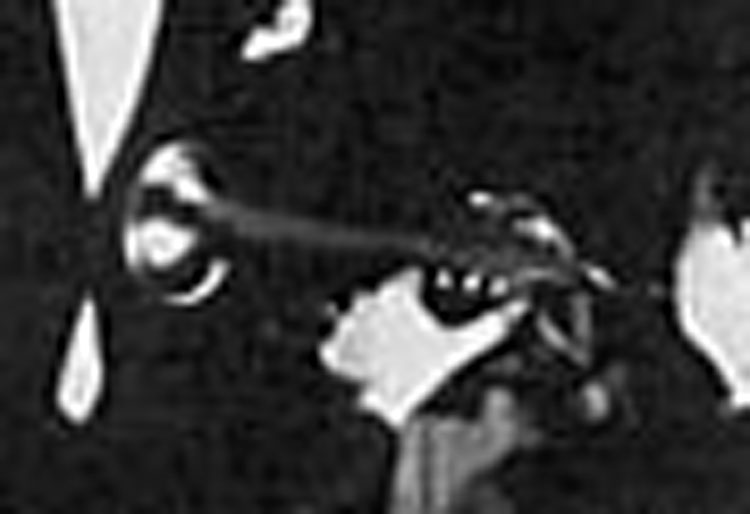 and for comparison the genuine Bach, darkened and placed at an angle to facilitate comparison.





Any opinions?

Albert



Posted on Apr 13, 2009, 8:21 AM

Respond to this message

Goto Forum Home

Responses