More About Victor and RCA Victor
by
Han Enderman kindly sends the following images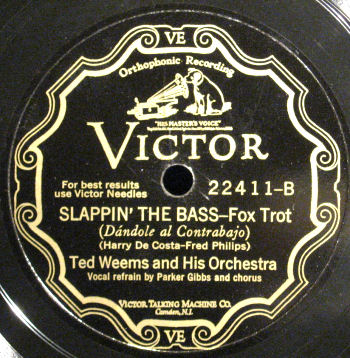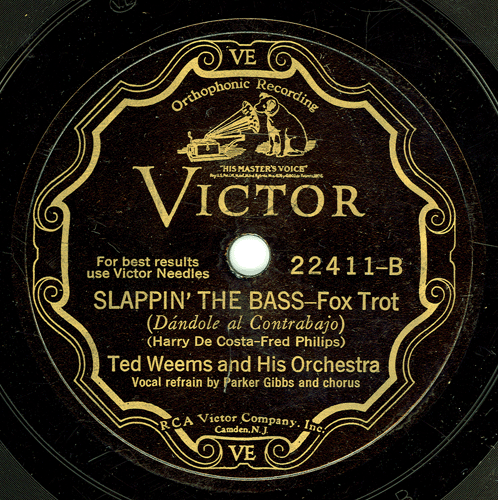 and writes, "The last Victor main series issue with VTMC label known to me is: Vic 22411 (Ted Weems), recorded 1930-04-03 and prob. released June 1930. In the race series the last known is V-38128 (Fess Williams), also released ca. June/July 1930.
So it seems the RCA Vic label was first used June or July 1930.
Slightly different label blanks on a Victor issue are rare, I think (I have one for 16996, a Christmas issue),.
Thank you, Han.
Albert
Posted on Apr 19, 2010, 12:50 PM
Respond to this message
Goto Forum Home