"The Yale Blues" - A Dance, Reviewed in The Gramophone, Dec 1927
by Albert Haim
Bridget, what do you think of this?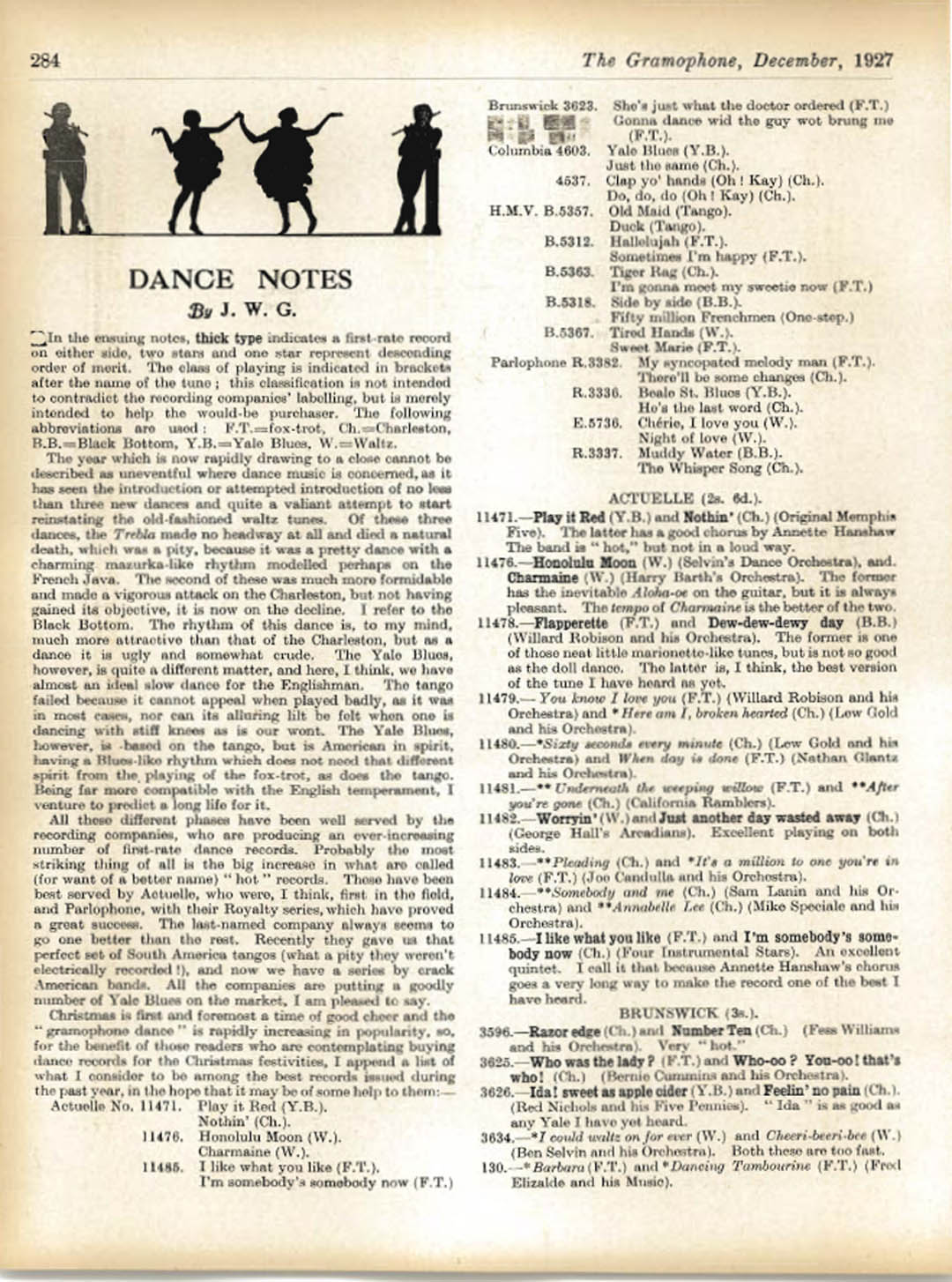 Mr. J.G.W. writes that "The Yale Blues" is based on the Tango. I imagine JGW is an Englishman, and therefore probably has no idea of what a real tango is. Here is a tango as danced in the 1935 film "Tango Bar."
http://www.youtube.com/watch?v=tOpAvx5tpUg
First you see Tito Lusiardo, and then the immortal Carlos Gardel cuts in. This is the way the tango was danced from the 1920s into the 1950s. [My wife and I won a tango contest in 1951 in one of the dances organized by the student association of the University of Uruguay. We danced it just as you see in the above youtube]. Bridget, do you think that the classic style of dancing the tango has anything remotely resembling "The Yale Blues" style of dance? I seriously doubt it. I'would be interested in your opinion.
Albert
Posted on Apr 30, 2010, 2:44 PM
Respond to this message
Goto Forum Home
Responses