Labels of Crown Records through the generosity of ....
by Albert Haim
.... Steve H.
At the recording session for Crown of Jan 1931, the musicans waxed four sides. The first two, "Ninety Nine Out Of A Hundred Wanna Be Loved" and "Hello Beautiful," were released as by Gil Rodin and His Orchestra. The next two, "Rockin' Chair" and "Loveless Love" ( also known as "Careless Love") were released as by Jack Teagarden and His Orchestra. In the previous recording session, Sep 1930, by the same group of musicians, except with Tommy Thunen instead of Sterling Bose and Matty Matclock instead of Dorsey or Goodman, recorded "If I Could Be With You One Hour Tonight."Here are the scans of the labels for the fivesides. Thanks Steve.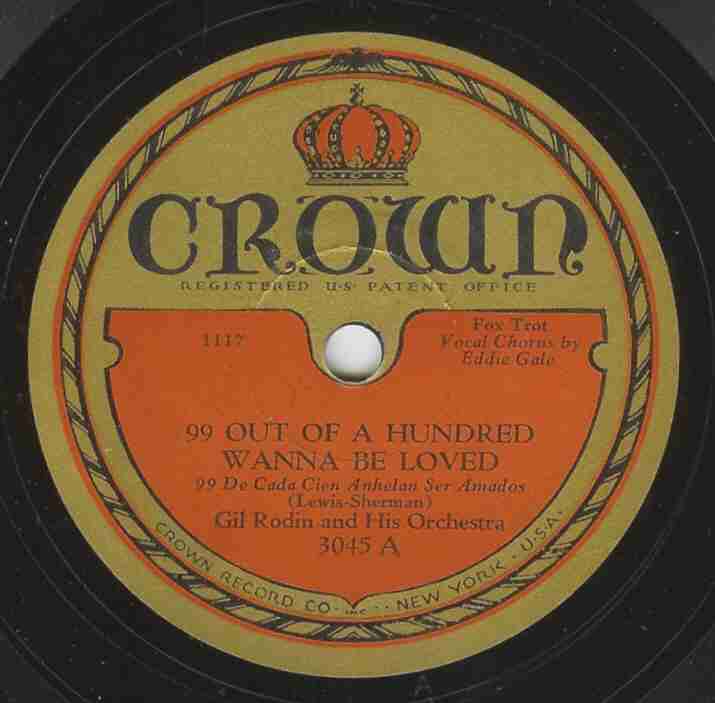 RodinCrownHelloBeautiful.jpg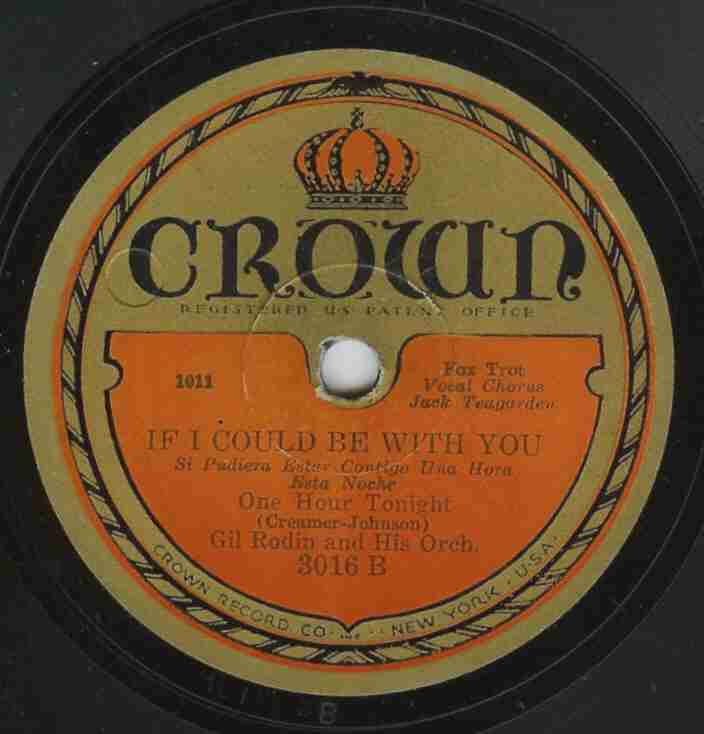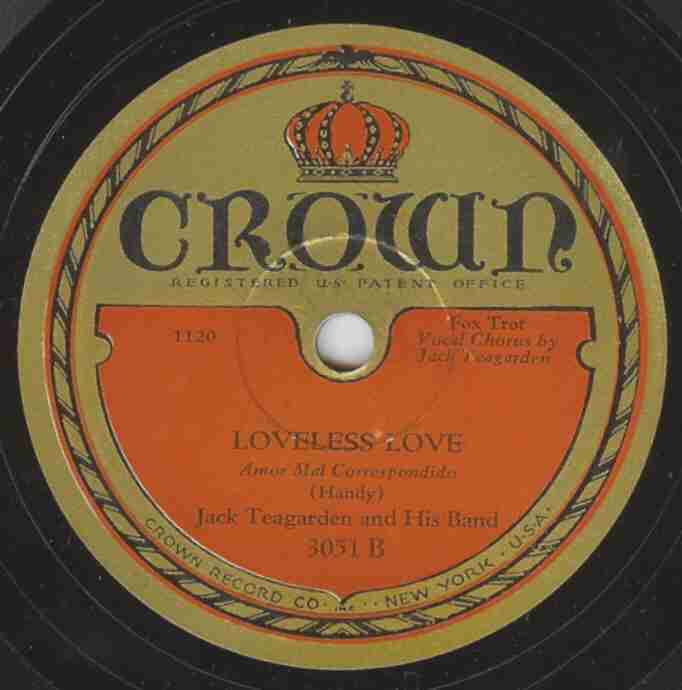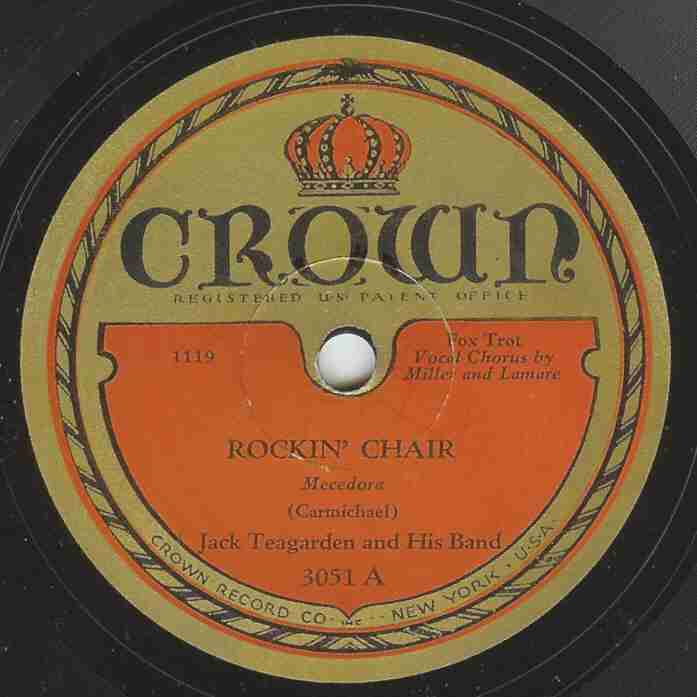 Note that the titles of the tunes were translated (poorly) into Spanish, an indication that these rather inexpensive records were marketed in Latin America (I don't think Spain; my guess is that the two biggest markets were Mexico and Argentina.)
I can't resist giving a link to the (dear to me) version of "Hello Beautiful" by the great Maurice Chevalier. Recorded on Feb 22, 1931 in New York with the accompaniment of an orchestra under the direction of Leonard Joy.
Albert
Posted on Jun 8, 2010, 5:50 AM
Respond to this message
Goto Forum Home