May 23, 1924: Bix in Bloomington, IN, Whiteman in Davenport, IA.
by Albert Haim
On May 23, 1924, the Wolverines appeared at the W.S.G.A. dance at Indiana University, Student Building.
On the same day, Paul Whiteman's Orchestra was appearing at the Coliseum (now known as Col Ballroom).
From the May 14, 1924 issue of the Davenport Democrat and Leader. (Note the phrase, "The Art of Arranging."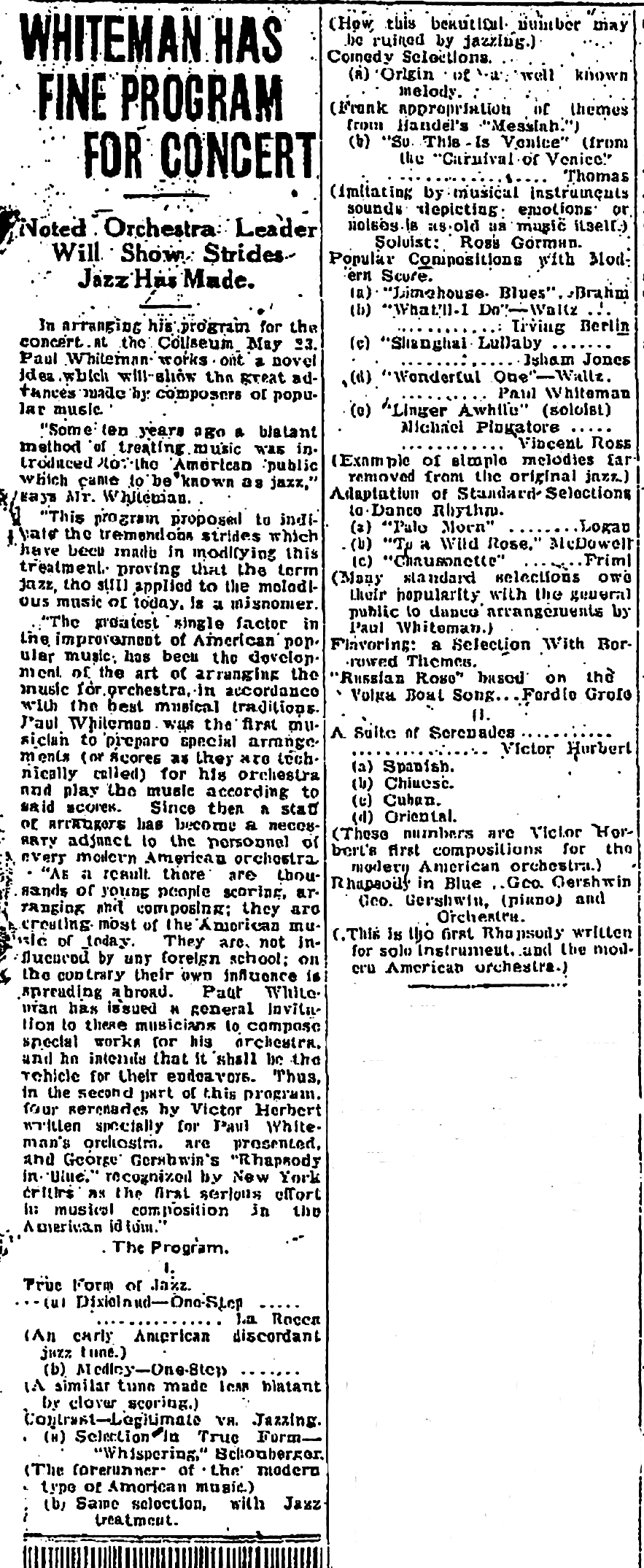 Albert
This message has been edited by ahaim on Jan 21, 2011 11:53 AM
Posted on Jan 21, 2011, 11:52 AM
Respond to this message
Goto Forum Home
Responses