An Obituary of Min Leibrook.
by Albert Haim
From the Hamilton Journal and Daily News, June 9, 1943.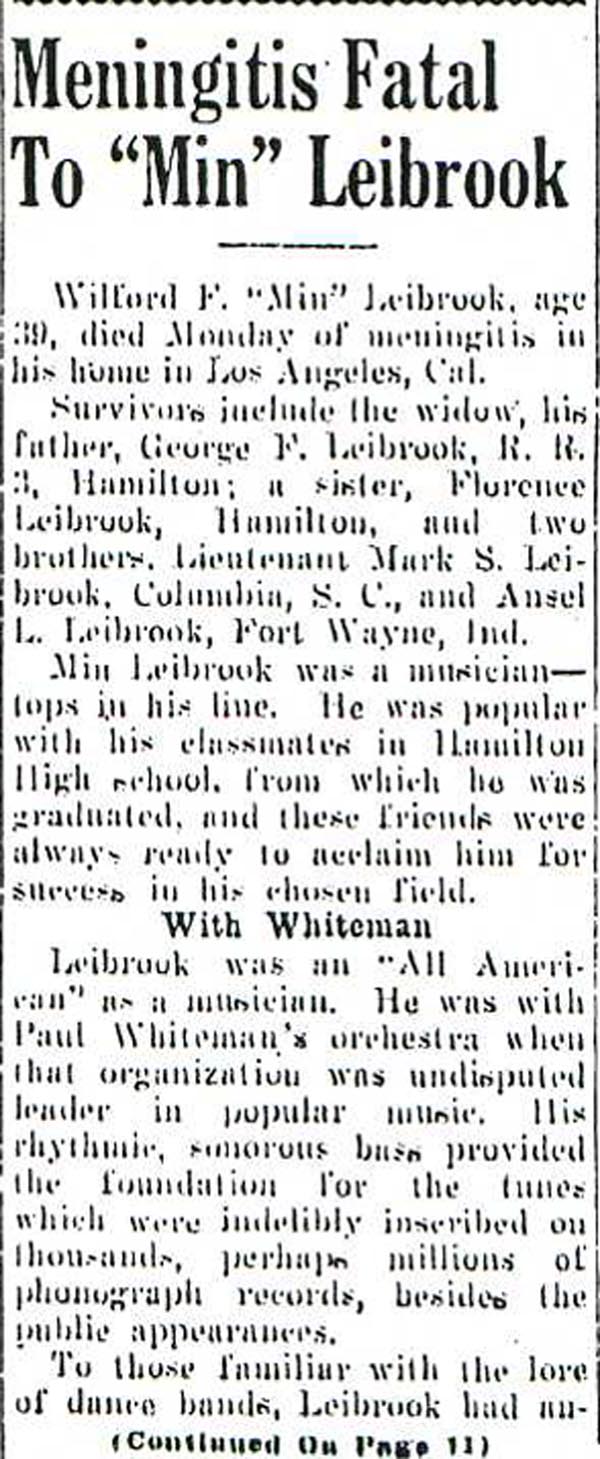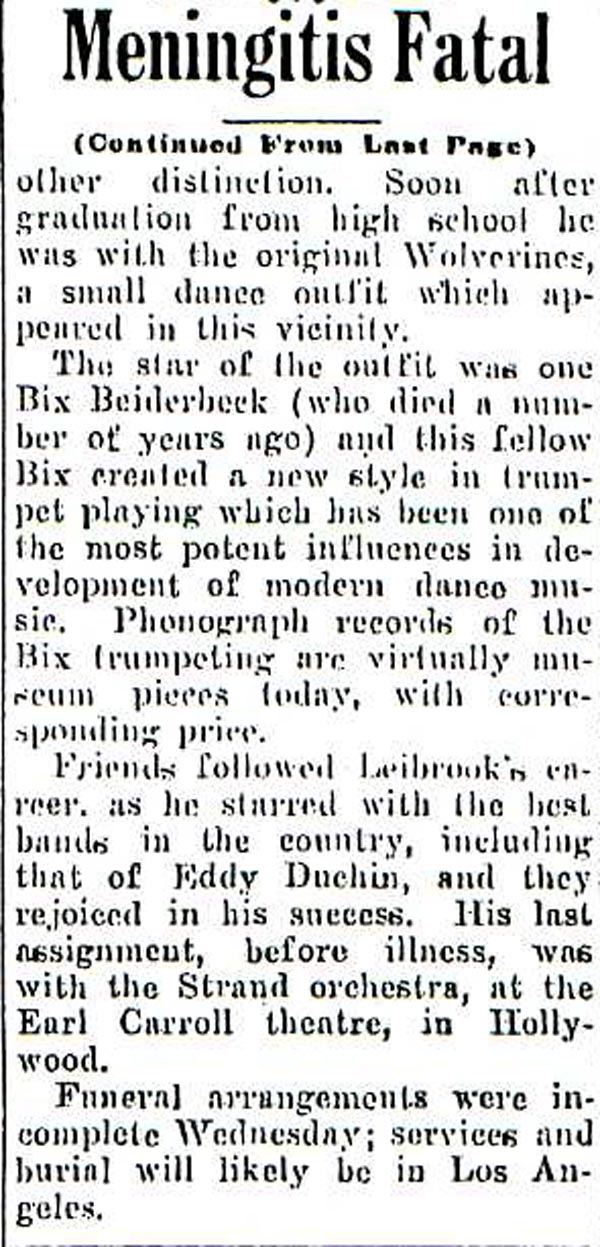 Bix and Min knew each other before they were together in the Wolverines. According to Vic Moore (Swing Music, March 1936), Vic Moore, George Johnson, Min Leibrook and Bix played around Chicago before 1923 in a "vague sort of semi-pro group we called the Ten Foot Band."
Frank v on Min, from http://www.network54.com/Forum/27140/message/1115851874/
This mood to me seems to be reflected in his bass (or, indeed, sousaphone) playing on the Wolverines records: very agile, dynamic, humorous, and at times downright wild. For instance, in Tia Juana, (especially during Bix's solo) he plays a swinging Steve Brown-ish lines full of syncopation, and what he does at ca. 2.30 defies description - a sort of reversal of the beat. In other recordings of the faster numbers (Oh Baby, Big Boy etc.) as well on the Sioux City Six sides, he plays this kind of syncopation a lot. It doesn't always work that well (possibly because we don't hear all details due to the acoustic recording process) - but it's certainly never boring, and he definitely had a certain something other bass players didn't have. Come to think of it, part of the Wolverines' success may have been their well-oiled rhythm section - they must have been just great to dance to.

Albert
Posted on Feb 26, 2011, 11:09 AM
Respond to this message
Goto Forum Home