Leo McConville: 1.Boy Cornetist . 2.Letter to Editor. 3. Obituary
by
1. From the Baltimore Sun, Jun 15, 1913. Boy cornetist Plays Today for the Last Time.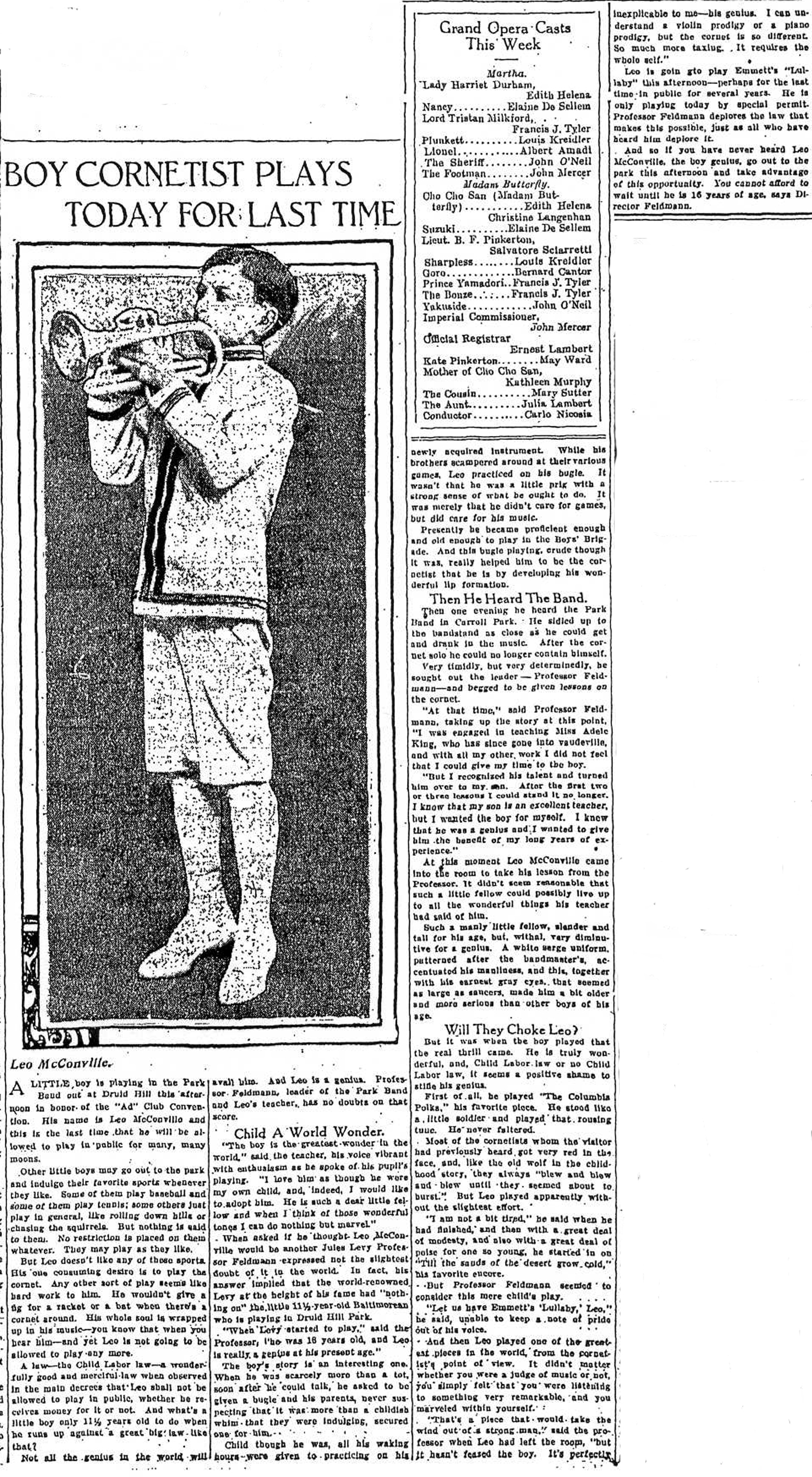 2. Letter to the Editor from 14-year old Leo. Baltimore Sun, 13 Aug, 1915.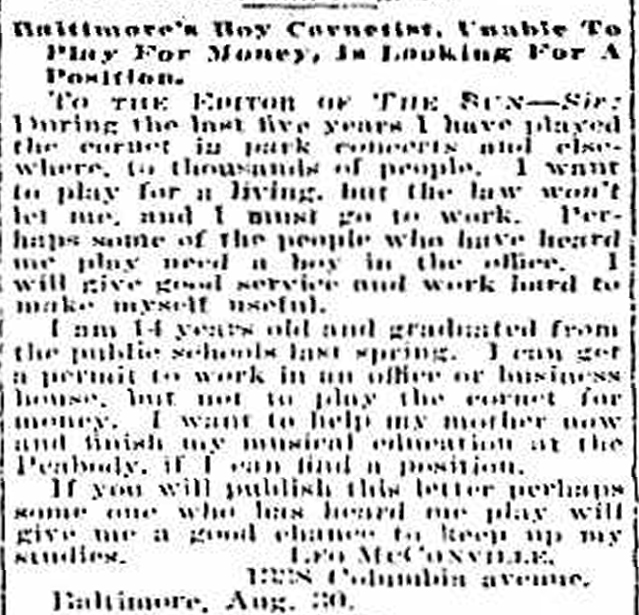 3. Obituary. Baltimore Sun, 19 Feb, 1969.

Thanks to the folks at the Baltimore County Library for their invaluable help. I am not done yet. I am still researching Leo's return to Maryland in the 1930s or, as the obituary specifies, 1940s.
Note the egregious laws that prevented Leo from working as a cornetist. Note also that Professor Feldman refers to young Leo as a genius.
Albert
This message has been edited by ahaim on Apr 28, 2011 3:46 PM

Posted on Apr 28, 2011, 3:44 PM
Respond to this message
Goto Forum Home