Two Recording Sessions in July.
by Albert Haim
July 5, 1928 - Frank Tumbauer and His Orchestra
July 7, 1928 - Bix Beiderbecke and His Gang.
According to Bix's brother, there was an argument about which drummer to use in the Jul 7, 1928 session. Rank states that the drummer showed up "hopelessl;y" drunk in the Jul 5, 1928 session.
Here is the Parlophone Record label for Dusky Stevedore.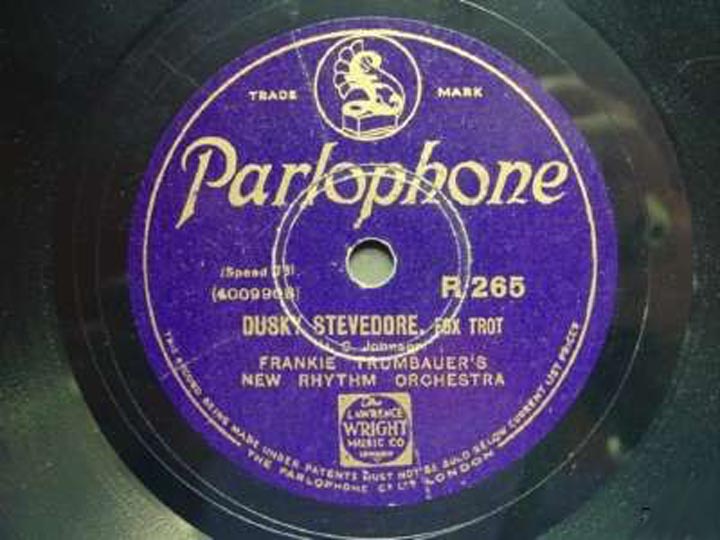 And here is the cover of the sheet music with a photo of Annette.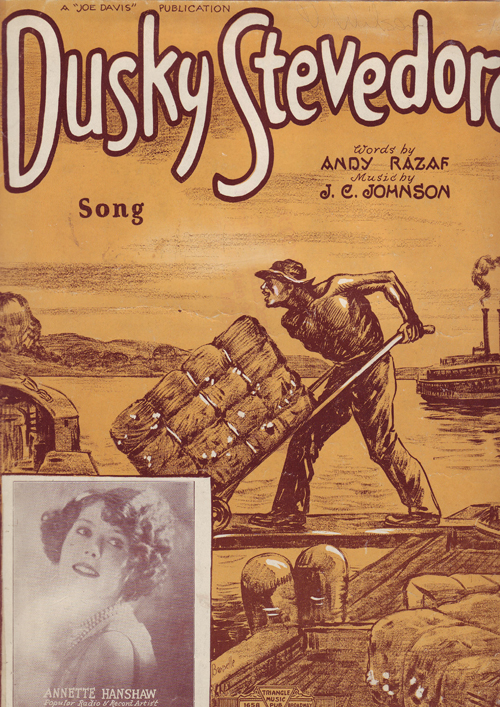 Albert
Posted on Oct 20, 2011, 10:08 AM
Respond to this message
Goto Forum Home