Changes, the Tune and the Concept.
by
Changes is a terrific song composed by Walter Donaldson.
It was recorded by Paul Whiteman and His Orchestra (with Bing and Bix) on Nov 23, 1927. Arranged by Bill Challis. One of my favorite Whiteman-Bix recordings.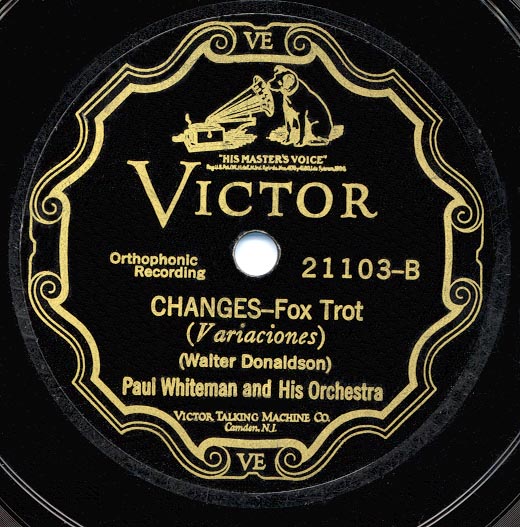 http://www.youtube.com/watch?v=As8afWEGk4Y
Ten years later, on Jul 7, 1937, Changes was recorded by Benny Goodman and His Orchestra. Arranged by Fletcher Henderson.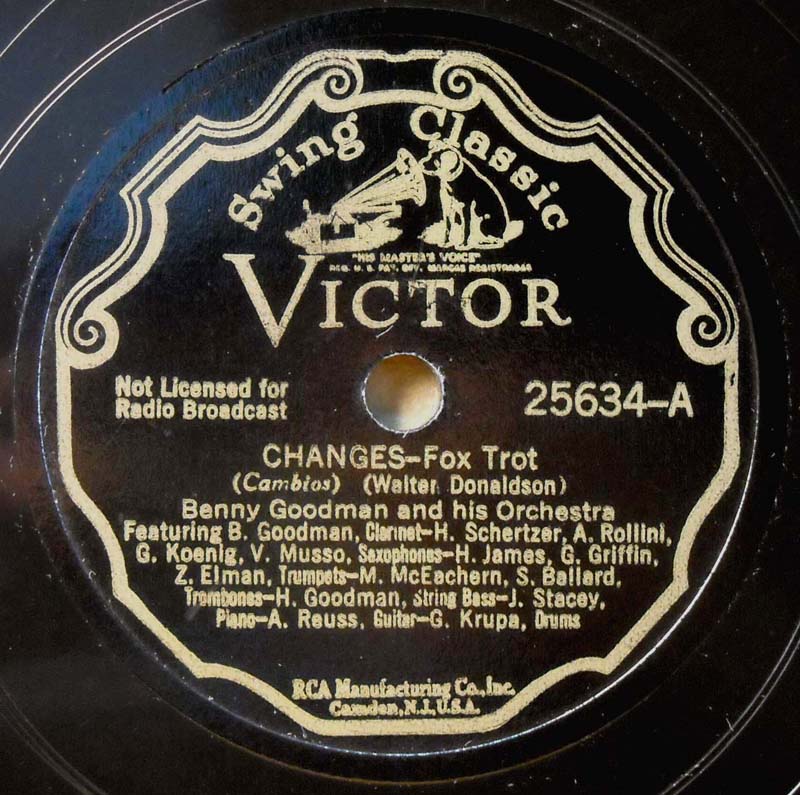 http://www.jazz-on-line.com/a/rama/VIC09579-3.ram
Dance band music changed drastically in a mere decade. I realize that the arrangement in Goodman's recording is very good, the musicians in the band first-class, but somehow I cannot but regret the change that took place in the style of music prevalent in 1927 to that in vogue in 1937.
I realize that people with a different musical taste than mine welcomed the change. Note that I am not saying that Whiteman's interpretation is better than Goodman's. I merely point out, that the sensibility in the music from the 1920s appeals to me immensely more than that of the 1930s.
 Albert
Posted on Nov 8, 2011, 2:15 PM
Respond to this message
Goto Forum Home
Responses