The "Find A Grave" website has ....
by Albert Haim
.... the following photograph.
This was taken on the same day as this one in the Hoagy Carmichael site at Indiana University.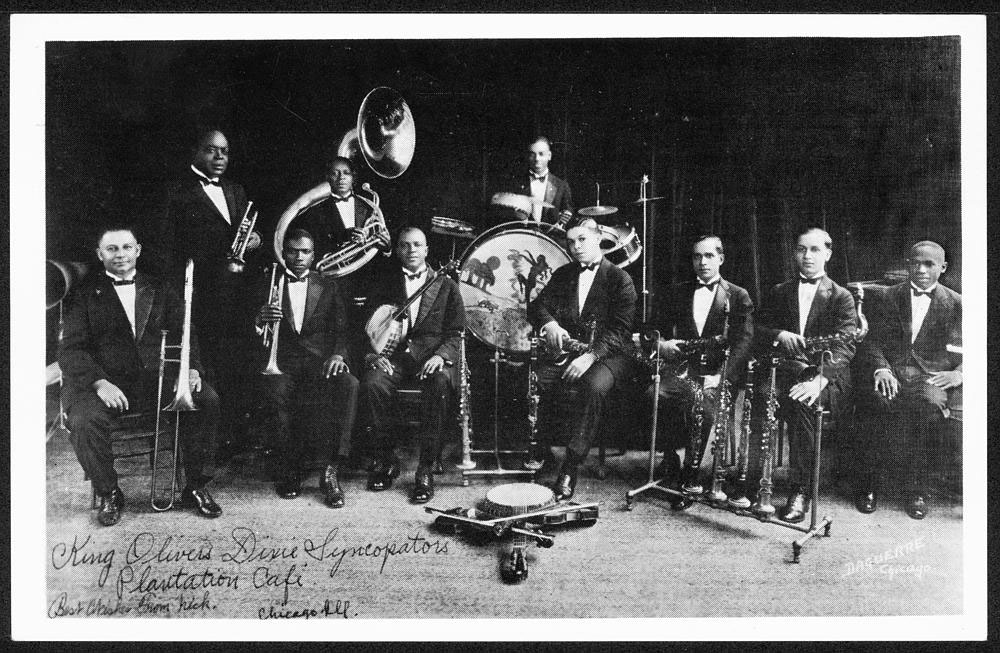 King Oliver was at the Plantation Cafe from early 1925 to the Spring of 1927. I understand that the Plantation Cafe was across the street from the Sunset Cafe.
Albert

Posted on Nov 12, 2011, 10:04 AM
Respond to this message
Goto Forum Home