Sensational Photos of Johnny Burris' Band. Warning: large pictures
by
Thanks to the generosity of Pat, here are some sensational photos. Pat's grandfather was Cass Burris, Johnny's brother.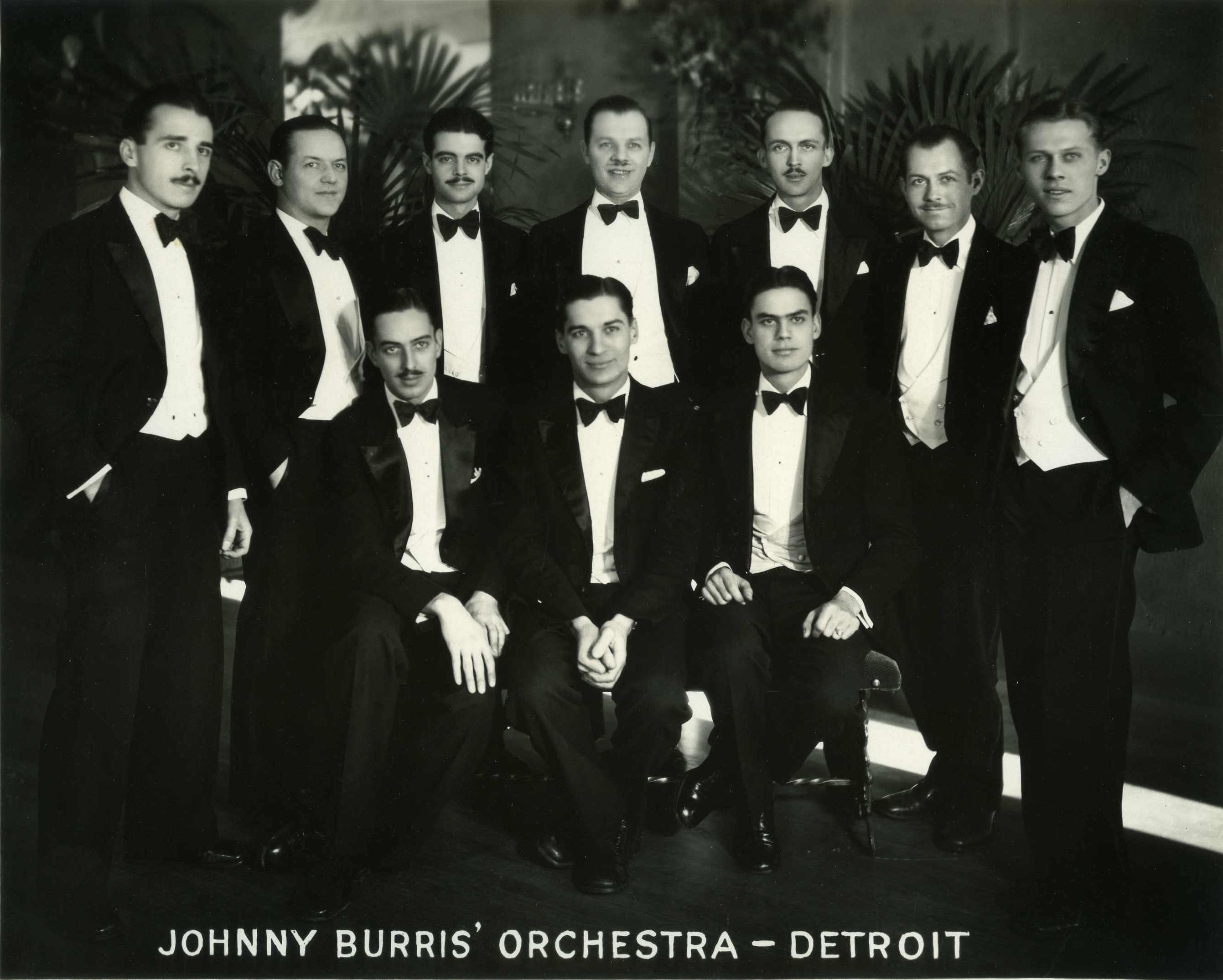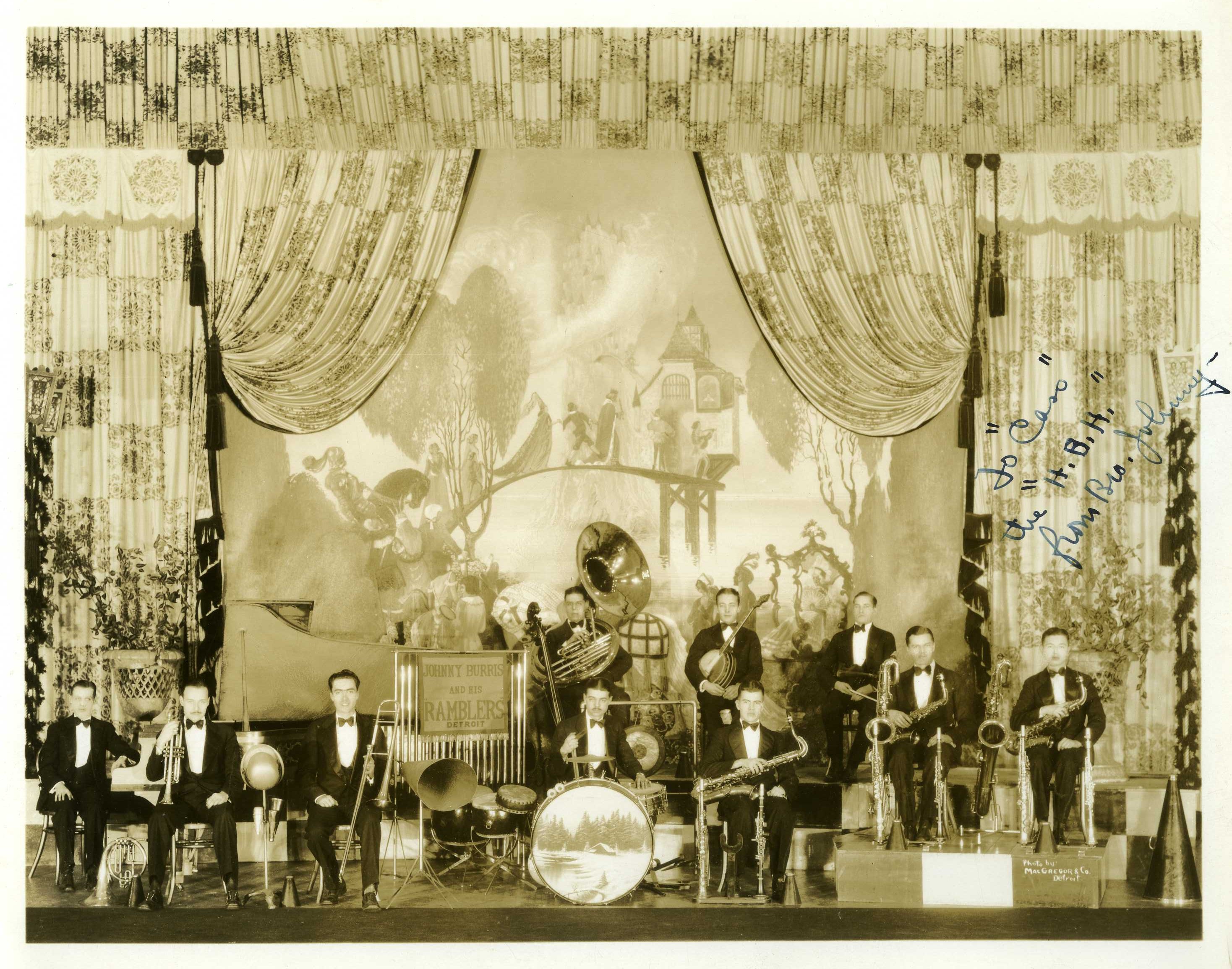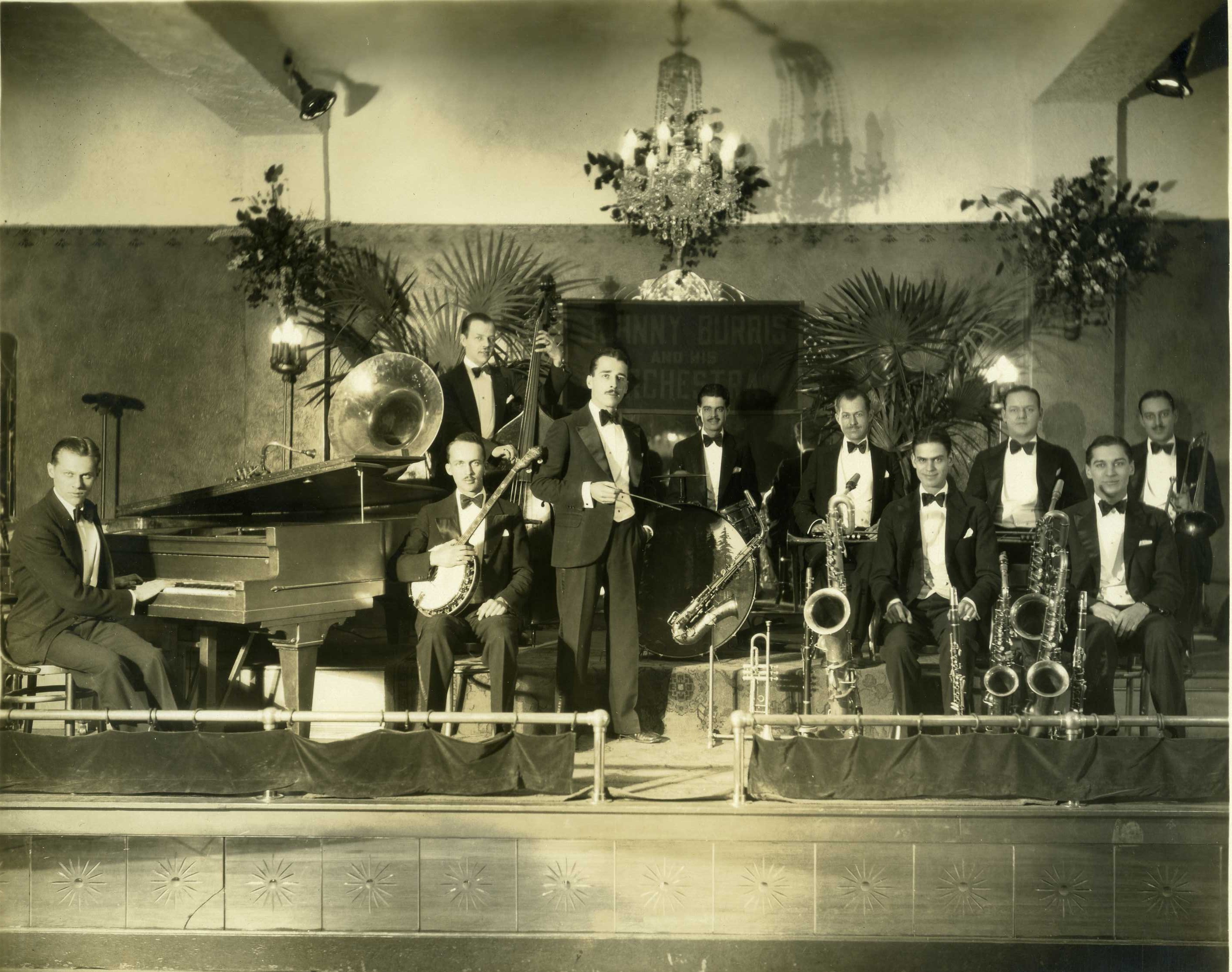 Pat writes
I found these pictures of the Johnny Burris orchestra. My grandfather was Johnny's older brother.

The pictures did not have a date on them. The one with the bandstand says Mirron Ballroom on the back.  His name is on the banner. Johnny is on piano. My grandfather Cass Burris is just to the right of the drums.

In the standing picture Johnny is on the far right and my grandfather is standing next to him.
The one in the big ballroom says Johnny Burris and his Ramblers on the banner.  Johnny is on the piano.  My grandfather is not in the picture as near as I can tell.

My grandfather, Cass, played in bands in the 20's  from Texas to Atlantic City. He settled in Detroit where he played with various bands. Due to failing health, he gave up playing in 1932 and opened up a shop in his basement to repair clarinets, flutes and other horns.  He learned his craft at the C.G. Conn Musical Instrument factory in Elkhart, Indiana.  My grandparents left Detroit in 1972.

The Burris brothers were born in Indiana and their family moved to Mt. Carmel Illinois.   My grandfather said that Johnny was the more talented musician and could have been a great success but ended sadly because Johnny had a drinking problem. We think he died in 1954 at the age of 48 in Detroit.

Do you think that recording you mentioned by Johnny Burris on the Bixography Discussion Group could have been this Johnny Burris?
I think so. I did not find information, other than what was discussed here.

http://www.network54.com/Forum/27140/message/1320160346/
Thank you very much, Pat!
Does anyone recognize any of the musicians?
Albert
Posted on Mar 14, 2012, 7:40 AM
Respond to this message
Goto Forum Home
Responses