Copying Rollini.
by
Thanks to Nick, we now have one example of the  Rollini equivalent to "Copying Bix." Very astute and significant observation. We knew about Adrian being a powerful force in 1920s music and his influence on other sax bass players. This adds to and documents this view.
The Parlophone record label of A Mug of Ale (by the way, a terrific recording by four outstanding  musicians) gives Arthur Schutt as the pianist. Rust and the booklet for Mosaic CD set on Lang and Venuti tell us that the pianist was Rube Bloom.
This is not the first time that Parlophone labels provide incorrect information. Here are some examples.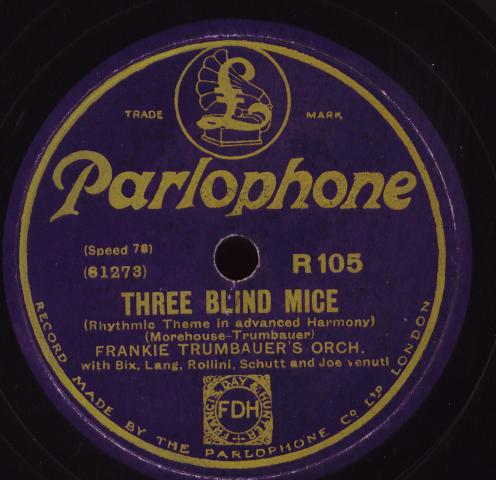 Neither Schutt nor Venuti participated in this recording. There was no violin and the pianist was Irving Riskin.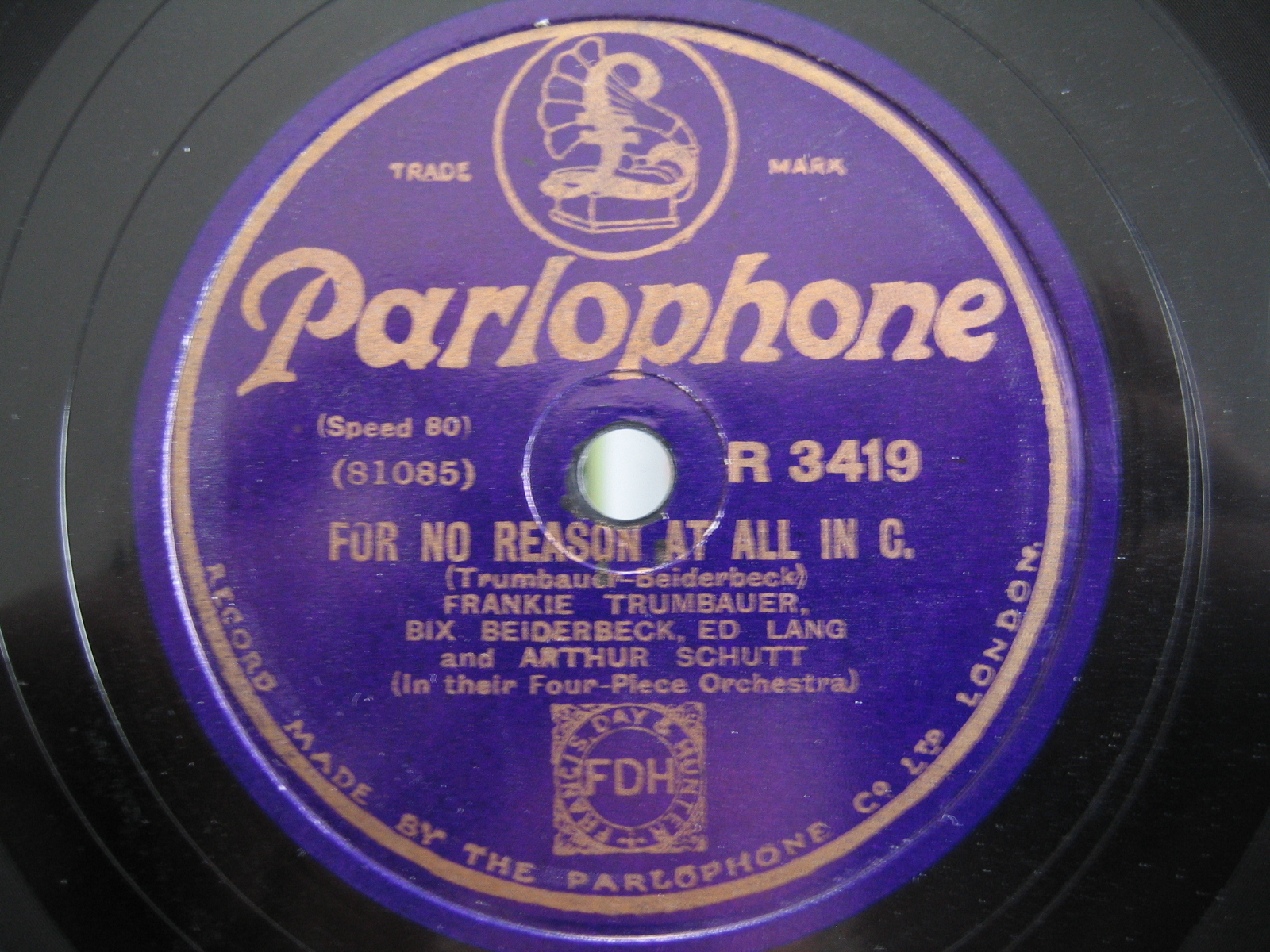 No Arthur Schutt in this recording. Bix plays the piano.
I believe there are more examples. But I can't put my finger on them.
It was not only the British who gave Schutt as the pianist in some of Bixs recordings, the Germans too. Look at this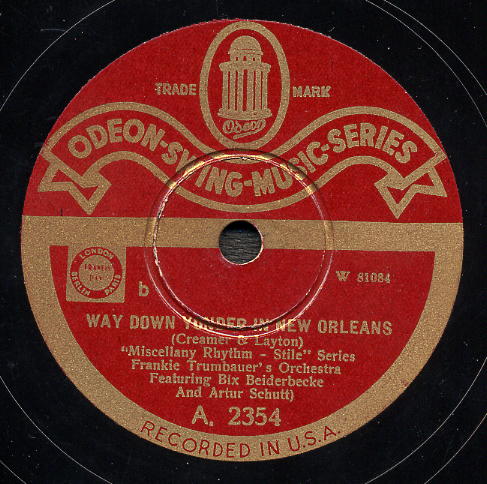 The pianist was Irving Riskin.
Albert
Posted on Apr 21, 2012, 12:01 PM
Respond to this message
Goto Forum Home
Responses