Mississippi Mud: Why wasn't James Cavanaugh mentioned?
by
According to the ASCAP data base and the Library of Congress copyright, Mississippi Mud was composed by James Cavanaugh and Harry Barris. However, several sources only mention Harry Barris.
Bix recorded Mississippi Mud twice, once with Trumbauer and once with Whiteman. One take of the Trumbauer recording was issued, while two takes of the Whiteman recording were issued. Here are some of the record labels, all mention Barris only.
 
(lots of errors on this label)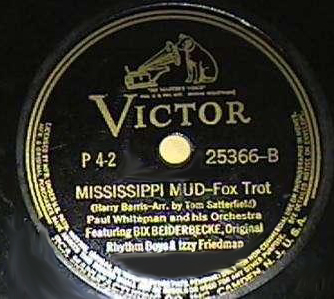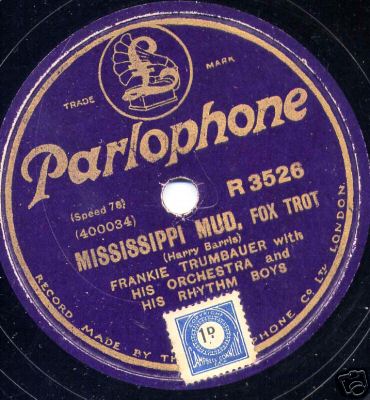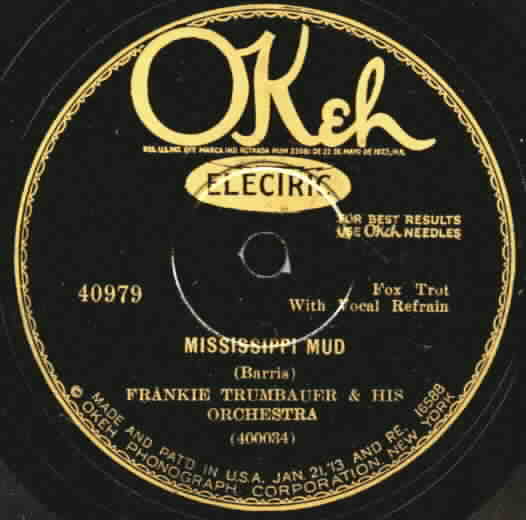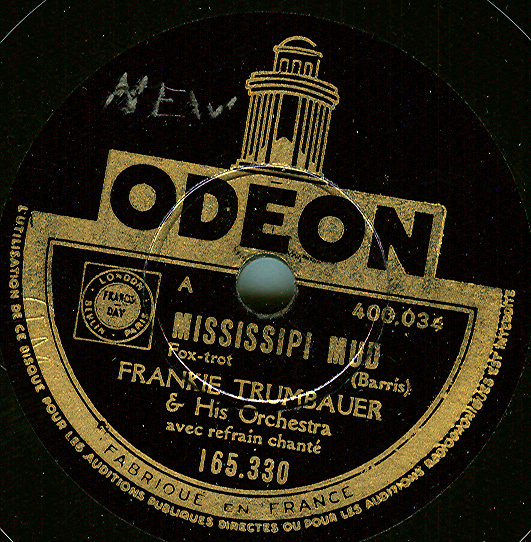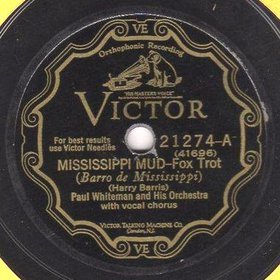 Here is the record label by The Seven Polar Bears. Again, just Barris.
Here is the label of the Ray Charles recording.
One edition of the sheet music gives "Words and Music by Harry Barris."
On the other hand, this edition of the sheet music gives credit only to James Cavanaugh.
James Cavanaugh (1892-1967) was a well-known songwriter. From IMDB
Songwriter ("Mississippi Mud", "I Like Mountain Music", "You're Nobody 'til Somebody Loves You", "Christmas in Killarney") and author, educated in public schools, then a writer of vaudeville material, collaborating with John Redmond, Nat Simon, Frank Weldon, Vincent Rose, Larry Stock, Dick Robertson and Harry Barris. Joining ASCAP in 1933, his other popular-song compositions include "The Horse with the Lavender Eyes", "The Umbrella Man", "You're In My Power", "The Gaucho Serenade", "Crosstown", "Whistling in the Wildwood", "The Man with the Mandolin", "You're Breaking My Heart All Over Again", "I Came, I Saw, I Conga'd", "A Little on the Lonely Side", "I'd Do It All Over Again", "On a Simmery Summery Day", and "Dearest Darling".
So, why wasn't James Cavanaugh given credit in the record labels and sheet music?
Posted on May 9, 2012, 7:19 AM
Respond to this message
Goto Forum Home
Responses