The Bix Beiderbecke Memorial Society, almost the pre-history.
by
The Society, a non-profit organization located in Davenport, Iowa, Bix's hometown, has the goal of preserving and honoring the memory of Bix's musical genius.

    The most important activity of the Society, The Bix Beiderbecke Memorial Jazz Festival, takes place every year during the first weekend of the month of August. The festivals began in 1972 and have taken place every year without interruption, even in 1995, the year of the big floods in the midwest. (LeClaire Park, one of the main venues of the festival, is located on the banks of the mighty Mississippi river and was under water). Several bands and fans from all over the world gather to keep the memory of Bix alive and to celebrate his musical contributions to jazz.

In 1974, the president of the society was Don O'Dette. Ken B kindly sent a copy of a letter dated Nov 5, 1974 in which Don invites Ken to join the society.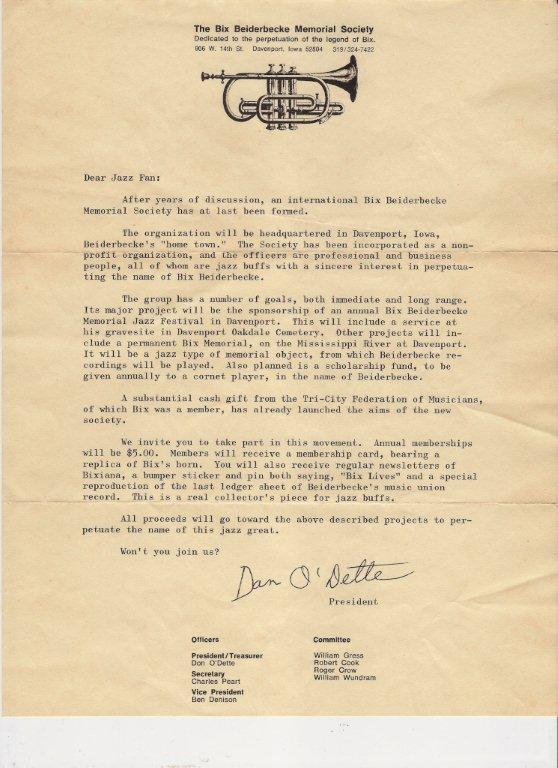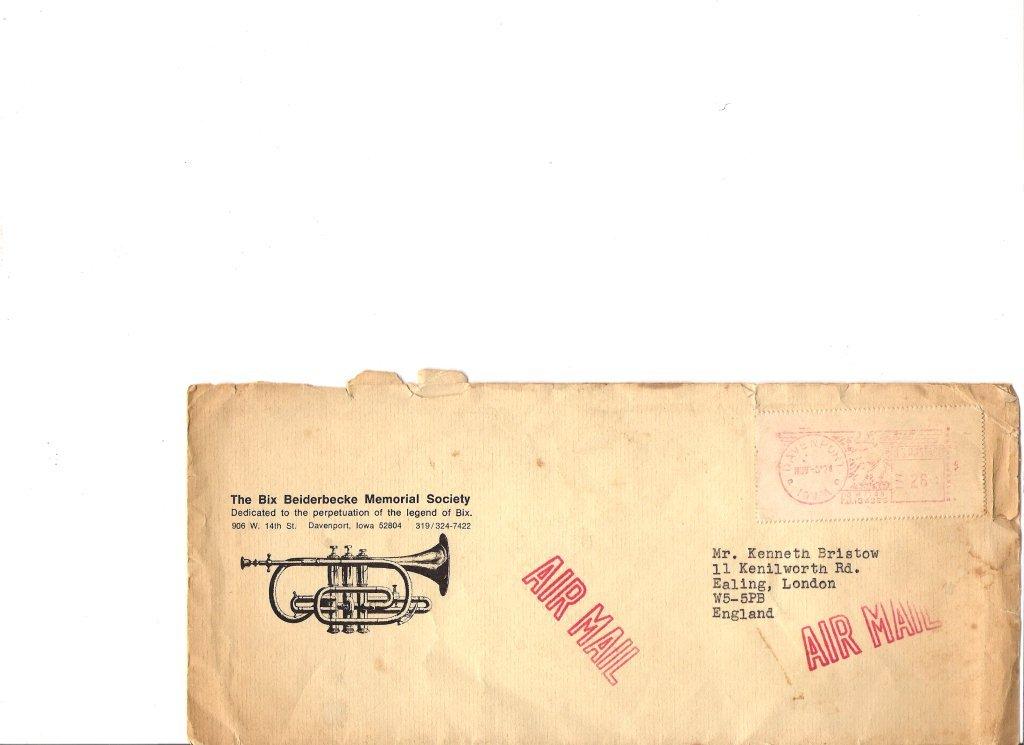 Thanks very much, Ken. A nice piece of history.
Albert
This message has been edited by ahaim on Jun 21, 2012 12:39 PM
This message has been edited by ahaim on Jun 21, 2012 12:37 PM
This message has been edited by ahaim on Jun 21, 2012 12:36 PM
This message has been edited by ahaim on Jun 21, 2012 12:35 PM

Posted on Jun 21, 2012, 12:34 PM
Respond to this message
Goto Forum Home