The story of three clarinetists in Bix's recording session ....
by
.... of  Sep 8. 1930 is well known.
Here is Burnett James strory via Jack Teagarden of three trombonists inadvertently hired by Bix.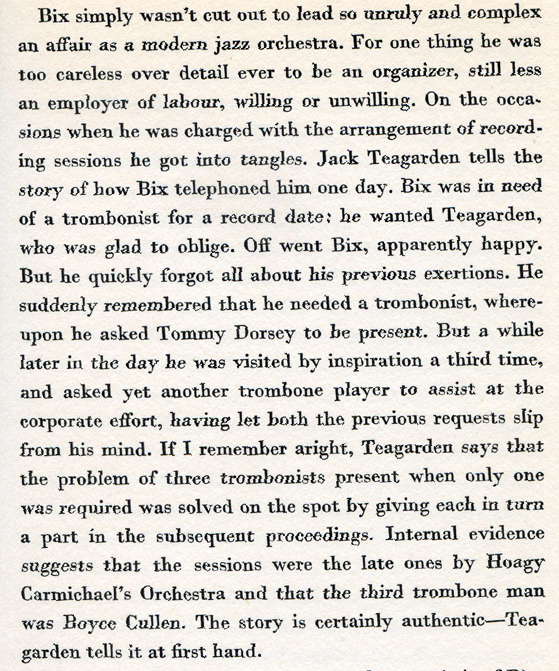 Virtually the same story as that of the three clarinetists. Problem: there were only two trombonists (Cullen and Teagarden, no Dorsey; right?) in the Hoagy session of Sep 15, 1930.
Albert
Posted on Jun 22, 2012, 9:40 AM
Respond to this message
Goto Forum Home