Smile When the Raindrops Fall
by Albert Haim
Here is the cover of the sheet music, courtesy of Vince Giordano. Thanks very much, Vince, you are very generous and I appreciate your support of the Bixography.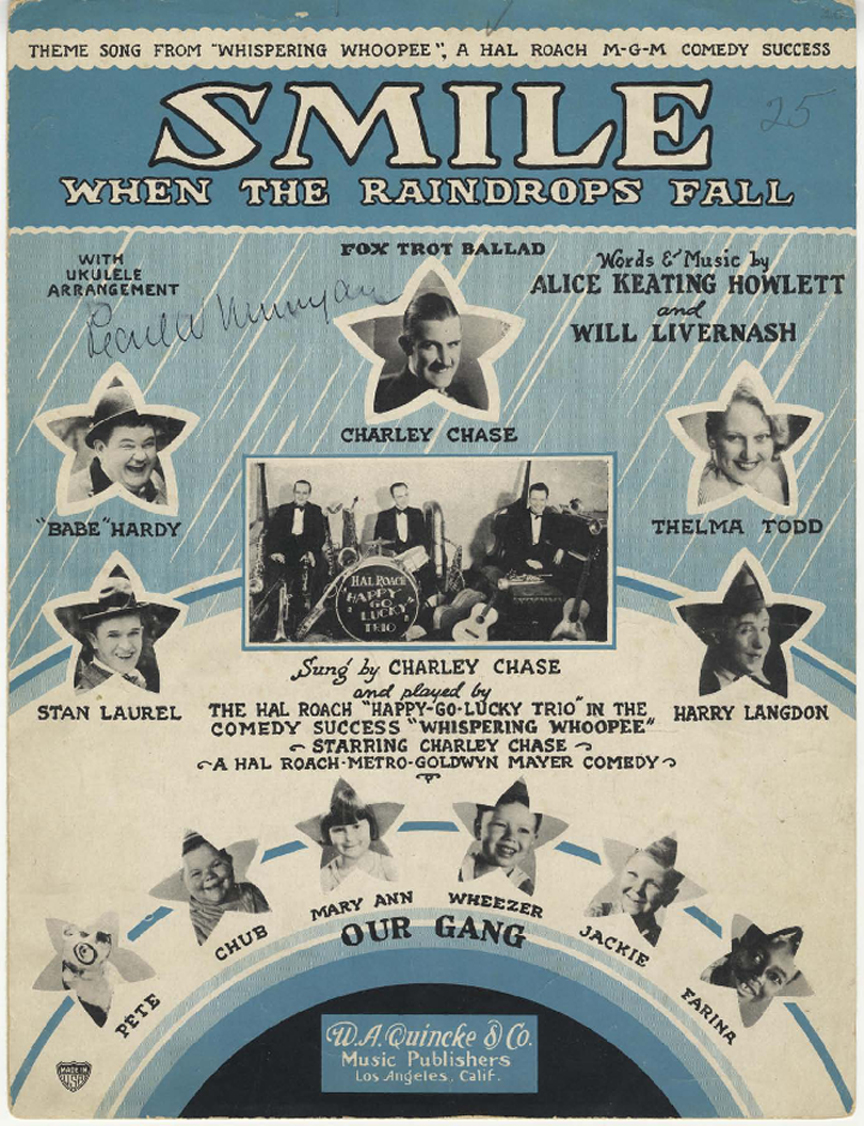 As you can see, Smile is a song composed by Alice Keating Howlett and Will Livernash. It was the theme song of Whispering Whoopee, a two-reeler from 1930, starring Charley Chase. It was a Hal Roach production filmed in his studios in Culver City, CA. According to the imdb website, the background music was written by Leroy Shield (uncredited).You can see the entire film in youtube.
http://www.youtube.com/watch?v=QRdmm5zFO3M
The song became associated with Charley Chase and his biography written by Brian Athony and Andy Edmons is titled Smile When the Raindrops Fall, the Story of Charley Chase.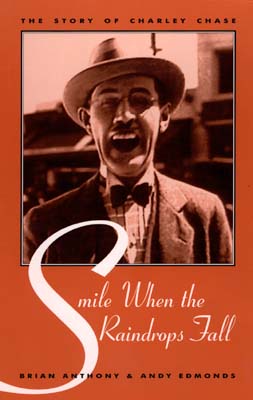 You can also hear a very jazzy version of the song in the 1933 Laurel and Hardy short Busy Bodies.
http://www.youtube.com/watch?v=Vvn1NValjWA
Here are a couple of recordings of Smile When the Raindrops Fall.
http://soundcloud.com/vitaphone/09-smile-when-the-raindrops   Bixian trumpet solo
http://www.youtube.com/watch?v=nnvTUyTkO58 
Albert
Posted on Jul 1, 2012, 9:59 AM
Respond to this message
Goto Forum Home
Responses