Bach for Bix
by Albert Haim
2012 BLACK HAWK CHAMBER MUSIC FESTIVAL
~ at Trinity Episcopal Cathedral in Davenport, Iowa ~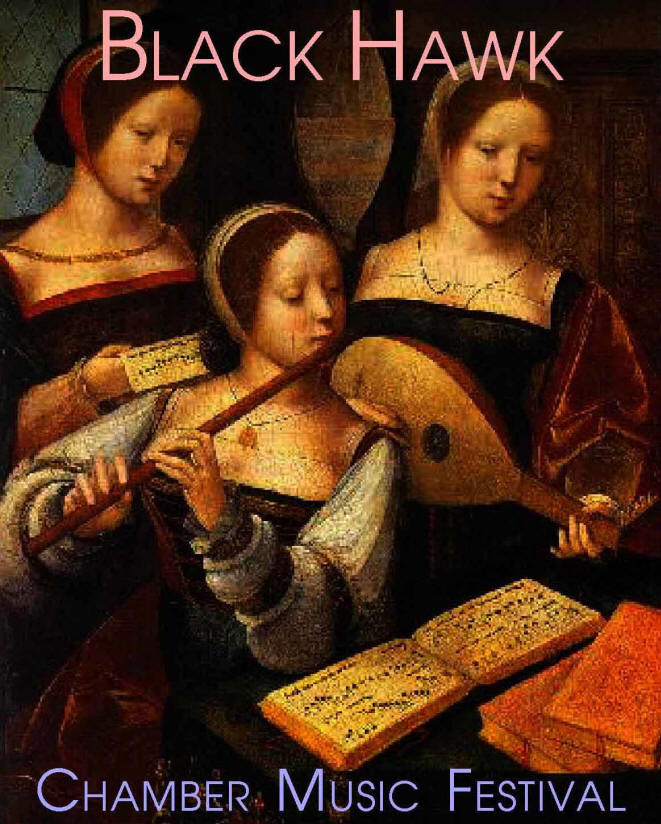 The program for Aug 4, 2012. [Right in the middle of the Bix jazz festival]
Ann Harley ~ soprano      Jeffrey Cohan ~ flute     Christine Rutledge ~ viola,
Gregory Hand ~ harpsichord     Oleg Timofeyev ~ guitar & viola da gamba
An innovative program of transcriptions for new instrumental combinations including Ich habe genug, the exquisite cantata by the incomparable Johann Sebastian Bach, who like Bix Beiderbeck [sic] was an improvisational genius.
Ich Habe genug can be heard on youtube.
http://www.youtube.com/watch?v=MAJBcX0Q2YI
"Natalie Dessay performs ''Ich habe genug'', the first movement from Bach's beautiful Cantata, BWV 82a. Emmanuelle Haïm conducts Le Concert d'Astrée."
I wonder if Emmanuelle is a relative. Note the diaeresis (two dots) on the i of Haim. This is the way my family used to spell our last name when we were in France. Without the two dots our name would be pronounced in French like the letter "m." You can read about her by googling "Emmanuelle Haïm."
Albert

Posted on Jul 19, 2012, 5:20 AM
Respond to this message
Goto Forum Home