"Ain't Misbehavin' " is ....
by
.... one of my favorite tunes in the whole wide world! Composed by Fats Waller and Andy Razaf, it was introduced in the musical comedy "Hot Chocolates" wich opened first at Connie's Inn in Harlem
and then in the Hudson Theatre on Broadway, where it ran for 219 performances and saw the debut of Louis Armstrong on Broadway.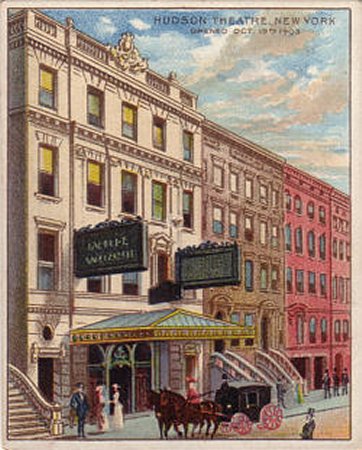 Three different webpages provide a music file for "Ain't Misbehavin' " by the Original Dixie Rag Pickers and describe the name of the band as a pseudonym for the California Ramblers.
http://www.youtube.com/watch?v=vHRdBT3_mLU
http://www.dailymotion.com/video/xk764w_original-dixie-rag-pickers-ain-t-misbehavin_music
http://archive.org/details/1920s-californiaRamblers-01-10
I think it is a very nice recording with a vocal by the ubiquitous Irving Kaufman (doing a bit of a raucous turn). But I don't think that the band is the California Ramblers. It is one of the names used by the Grey Gull Studio bands. Here is some discographical information about this recording gathered from several sources.
Recorded in Jul-Aug 1929.
Issued as Grey Gull 1764 by the Louisville Master Players.
Issued as Goodson 165 by the Dixie Rag Pickers. Goodson was a British record company that produced flexible records.
Issued as Radiex 1764 by the Dixie Rag Pickers. Radiex records were manufactured by Grey Gull Records of Boston and sold by Montgomery Ward.
According to the 78 Disco online, the band leader was FH. Fred Hall?
Who is the man responsible for the (somewhat Bixian) trumpet breaks at 22 and 48 sec?

The California Ramblers recorded "Ain't Misbehavin' " on Aug 22, 1929, Edison (lateral cut) 14064. Available at the redhotjazz archive.
http://www.redhotjazz.com/Songs/caramblers/aintmisbehaving.ra
Albert
Posted on Sep 20, 2012, 7:30 AM
Respond to this message
Goto Forum Home
Responses