I am afraid I don't have an answer.
by Albert Haim

The record label, courtesy of the late Joe Giordano.

Singin' The Blues, Frankie Trumbauer's Orcestra [sic] or Frankie Trumbauer and His Orchestra, OKeh 40772, recorded 02/04/27 J.G.
The seminal recording of "Singin' the Blues" was originally issued in the US on the OKeh label. Scans of two copies of the record are provided below. Copy # 1. The name of the band is given as Frankie Trumbauer's Orcestra [sic]. Note the misspelled orchestra and the name of the band. The band was known in other OKeh issues as Frankie Trumbauer and His Orchestra. In European issues, the band's name was given as Frankie Trumbauer's Orchestra. Copy # 2. Gives the proper name for the band and has the typographical error corrected. Joe speculates that the record was issued first with the errors on the label, and a second release was done with the errors corrected. What is surprising to me is that Bix and Lang are given credit. I believe that there are only five or six Bix and Tram OKeh records where the original, contemporaneous issue in the US have Bix's name given on the label. (of course, not counting the records where Bix is the leader, and the two recordings by Tram, Bix and Lang).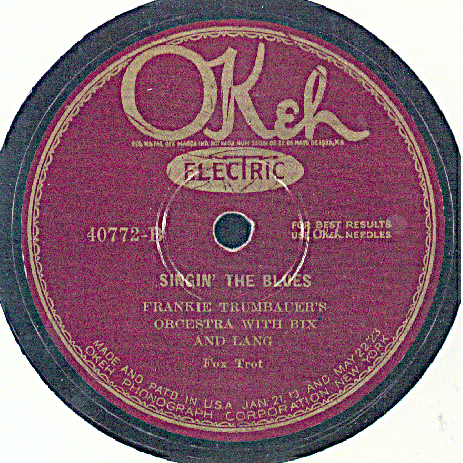 The Parlophone label with Bix's last name misspelled.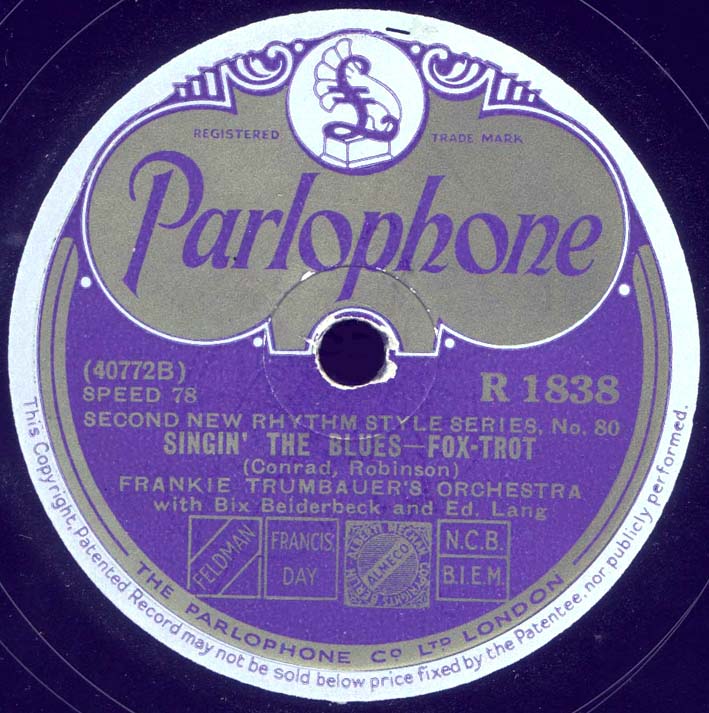 Singin' the Blues: Bill Rank or Miff Mole?' by Albert Haim, IAJRC Journal June 2011, p 32-34.
My Article as it appeared in the IAJRC Journal. Note the errors in the printed version, not in my originally submitted file.
http://www.network54.com/Forum/27140/message/1307541588

Albert





Posted on Nov 18, 2017, 5:29 AM

Respond to this message

Goto Forum Home