Albert Haim
Posted Dec 8, 2011 6:56 AM



There are few recordings of Susie. Of course, the Wolverines.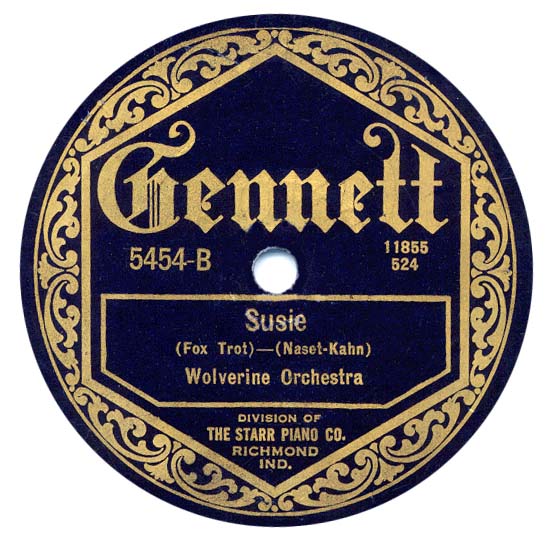 One by Bud Freeman and one by Ernie Hawkins. I don't know of any others. The one by Bud Freeman is listed as just "Susie." The one by Hawkins as "Susie (of the Islands)." I found no sheet music. Gus Kahn (one of the composers, the other is Clayton Naset) is in the Songwriters Hall of Fame. "Susie" is listed as just "Susie."
Andy Schumm introduced the tune as "Susie of the Islands."
http://www.youtube.com/watch?v=DkmLm6NKEMI
The Catalog of copyright entries, Part 3, Issues 5-6, Library of Congress. Copyright Office, United States. Dept. of the Treasury lists the following:
"Susie; w Gus Kahn, music C. Naset of U.S. copyrighted March 21 March 20, 1924, 2 c March 21, E584619; Jerome H. Remick & co,, New York."
So it is "Susie." But I have not been able to find out where does the "of the Islands" come from. I searched for the lyrics but was unsuccessful. Anyone?
Albert