David Logue
Posted May 14, 2012 6:41 AM



Several years ago I was going through some old photos at my aunt's home and came across this neat photo of a band called The Memphis Syncopaters.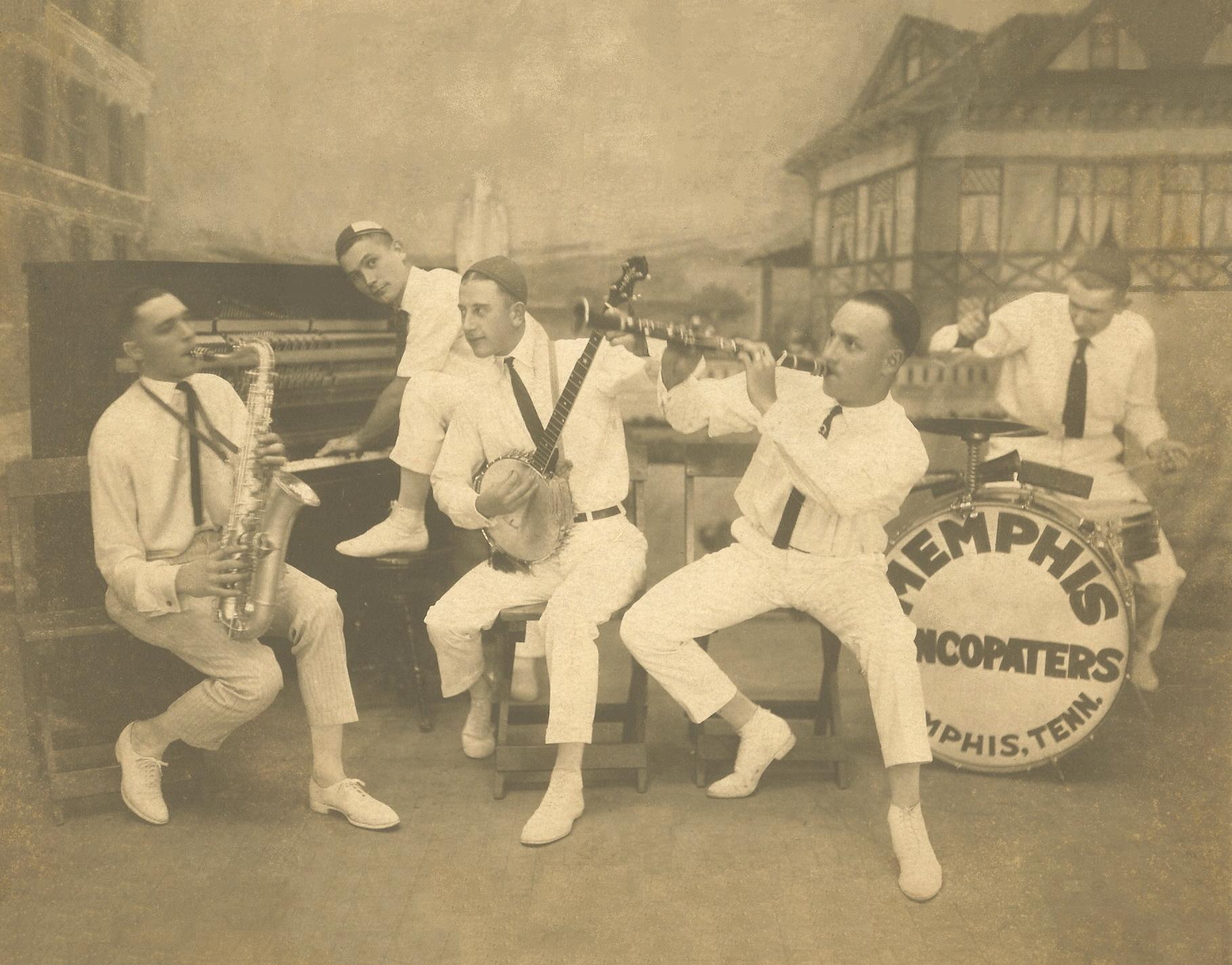 I was curious how it ended up within their photos because I wasn't aware of anyone in the family being in a jazz band.  However, my mother's uncle ran a music store in Indiana in the 1910's and 1920's and she told me that it probably came from him.
I know nothing of this band. Does anybody else?
After googling, the only thing I discovered was some information about them playing in Sarasota, Florida on a vaudeville circuit in 1932.  The photo looks to be of an earlier period.
The photo is in storage at the moment, so I don't have access to it, but there were some notes on the back I believe from my grandmother.  Whenever I get it out of storage I will be happy to provide the additional information.

David