... whether or not beliefs have any real merit where statements of fact are concerned.
Tha's all really.
I've been thinking, couldn't we invent a form of English language allowing us to express ourselves without prejudice and thus without related value judgements as a prime directive.
You know, so that something like 'Roses are red; Violets are blue, Honey is sweet; And so are you' could become something like 'Roses do look red; Violets do look blue, I like honey; As I like you'.
Or perhaps we could revamp the English language in a Shakespearian manner so that the base 'To be or not to be, That is the question' could become something like 'To exist or not to exist, I ask this question'.
It would, in effect, serve as the base rendering it possible to allow us to express ourselves without voicing prejudice and thereby without related value judgements.
Sounds like a nifty prime directive to me. We could, talking the English language here, call it the English Prime Directive, or, to make it sound more 21 century-esque and less British isles only; more wordly, the E-Prime Directive.
What do you think?
The main problem ardent believers face: explicit entails implicit;
the implications of their dogmas therefore, undermine the explicit
doctrine those dogmas depend upon, and since the main feature of
religious reasoning of a valid and/or sound nature appears absence,
that it fails to reveal its existence - in accordance with the deity of
choice, what's the mystery here?
Brought to you by: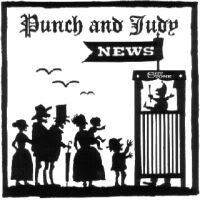 **And I still feel the content of my posts should be scrutinized on their own merits and nothing else (mumble .. grumble .. mutter)**
---
- fallacious, abductive, inductive, deductive
are the basic modes of reasoning -- when we
fail to discern between them, we are destined
to act accordingly ......


... after all, inference demands explicit contains implicit
so, iff what is explicitly posed is true, then what it
necessarily infers or implies must logically be true
as well - if not, then it is incontrovertibly axiomatic
there is something amiss with the explicitly posed ...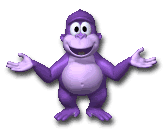 ... and such is the excruciating irony of incomprehensibility
& self-refutation; those oblivious of it are indispensably
the experts in applying it, in effect, revealing the exact
opposite of apparent intent thereby granting the courtesy
of instant clarification.

Mice In A Maze-Going In Circles


Ardent believers turn out to be quite useful
they seem to be some sort of omniscient.
You can therefore always depend on them
to tell you exactly what your thoughts and
feelings are, and what your opinions should be.

Handy.
---
It is as it is - It goes as it goes
If it doesn't go, that's how it goes
If it isn't, then that's how it is

New!! Improved!! Now With T-Formula!!
---
There is forgiveness. Unfortunately, forgiveness doesn't mean a thing
..... when not applied that is. Therefore, it is I who forgive, publically
those who either dare or will not - for, as it seems, they are not ready
yet, to do so by themselves; out of themselves. I hereby thus, plow
the road; leading the way, for those eager to walk that walk as well.
JVH, July 20, 2010, 2:22