So, what is the (conclusive) evidence that, as you posed, Muslim terrorists attacked the WTC?
Note:
Before the 2003 invasion of Iraq, the Bush regime told us that Iraq had weapons of mass destruction in great quantities and thus posed a thread to the free world, America in particular, because they had evidence that Hussein was linked to bin Laden who was linked to 9/11, although they never, ever, produced that evidence. 
Nonetheless, Secretary of State Colin Powell went to the United Nations and described Iraq's cache in detail, down to the pound.
Secretary of Defense Donald Rumsfeld told us that not only did Iraq have these weapons but that he knew exactly where they were.

What the Bush regime told us defied logic and common sense.
The United Nations had inspectors in Iraq looking for weapons. They couldn't find any. Logic and common sense then, would have dictated that the Bush regime told those inspectors where to look given the apparent knowledge of the administration; of Powell and Rumsfeld in particular.
If they knew, why wouldn't they share that knowledge with the inspectors? After all, it was the same knowledge they shared with the world through the media.
They couldn't tell were those WMD were, of course, because they didn't know since there was nothing to know about something that wasn't there. The Bush regime explained this unwillingness to help by explaining that it didn't want to compromise confidential sources.
How much sense does that make?
"Saddam has enough weaponry to attack the western world."
All of America and the rest of the world is being told this through the media.
Yet, the Bush administration can't lead the UN inspectors to those weapons, although the administration "knows exactly where they are" (a few 'smart bombs' would have sufficed then), because the Bush administration doesn't want Saddam to know how they got the information.
And there you have it, America's Hussein ---> bin Laden ---> 9/11 logic.
"a god", it is said, "wrote a book commanding those given free will must adhere and conform to a wish list"
a so-called apologist then, actually concedes being a self-refutationist
Brought to you by: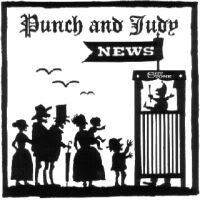 **And I still feel the content of my posts should be scrutinized on their own merits and nothing else (mumble .. grumble .. mutter)**
---
- fallacious, abductive, inductive, deductive
are the basic modes of reasoning -- when we
fail to discern between them, we are destined
to act accordingly ......


... after all, logic demands explicit contains implicit
so, iff what is explicitly posed is true, then what it
necessarily infers or implies must logically be true
as well - if not, then it is incontrovertibly axiomatic
there is something amiss with the explicitly posed ...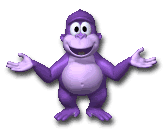 ... and such is the excruciating irony of incomprehensibility
& self-refutation; those oblivious of it are indispensably
the experts in applying it, in effect, revealing the exact
opposite of apparent intent thereby granting the courtesy
of instant clarification.

Mice In A Maze-Going In Circles


Ardent believers turn out to be quite useful creatures
because they seem to be some sort of omniscient.
You can therefore always depend on them to tell you
exactly what your thoughts and feelings are
and what your opinions and conduct should be.

Handy.
---
It is as it is - It goes as it goes
If it doesn't go, that's how it goes
If it isn't, then that's how it is

New!! Improved!! Now With T-Formula!!
---
There is forgiveness. Unfortunately, forgiveness doesn't mean a thing
..... when not applied that is. Therefore, it is I who forgive, publically
those who either dare or will not - for, as it seems, they are not ready
yet, to do so by themselves; out of themselves. I hereby thus, plow
the road; leading the way, for those eager to walk that walk as well.
JVH, July 20, 2010, 2:22