My original statement was that I am a creationist, but I do not take the Genesis account literally. I don't see the contradiction in that.
I do appreciate the former two ..... but not simultaneously....... 

The ironyfish says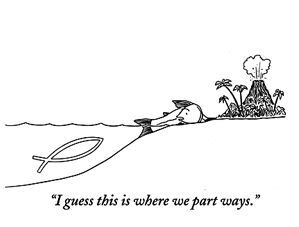 "manier" is another connotation of "many".......

The human brain can only comprehend three categories to put information in

---
rejected and denied by many, accepted and embraced by few : incontrovertibility
- it is not what we (think we) know that matters, it is what we can show true that does
as the maxim demands; truth is demonstrably fact and fact is demonstrably true
everything else ... mere BS -

New!! Improved!! Now With CD-Formula!!



CD: short for inevitability