Logic (Greek: logos = "word", "speech", "reason") is the science that evaluates reasoning within arguments : a method of reasoning in which a set of statements mean to establish a definite proposition whilst logic serves as the means to evaluate the quality of ratiocination applied within the argument as to determine whether the conclusion reached or offered is valid and sound. That's about it.
Surprised?
People seem to think logic refers to a lot more than just that. It doesn't.
Logic is not a set of laws that governs the universe - that's physics.
Logic is not a method for 'studying the world' - that's science.
Logic is not a set of rules that scrutinize human behavior - that's psychology.
Logic is not a way of evaluating 'the truth' - that's philosophy.
Logic is not a mode for assessing axioms - that's self-evident.
Logic is not transcendent nor immaterial - that's incoherency.

Logic is simply a set of principles designed to tell us when an argument 'works'.
Logic shows when an argument, a piece of reasoning, supports the conclusion reached or offered.
In logic, it is not what is being said that matters - it is what is being shown true that does. 
In short, logic shows that an argument produces a true conclusion when we pour sound premises and valid inference into it. That's it.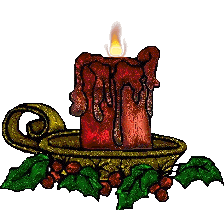 ---
rejected and denied by many, accepted and embraced by few : incontrovertibility
- it is not what we (think we) know that matters, it is what we can show true that does
as the maxim demands; truth is demonstrably fact and fact is demonstrably true
everything else ... mere BS -

New!! Improved!! Now With CD-Formula!!



CD: short for inevitability