JVH say (Login JVH)
Sufi
Posted Jul 3, 2012 3:27 AM



 

Of course it hasn't, and those who have some understanding of the Higgs boson, what it represents, realize this very well. And those who don't, especially religious literalists, can't help but display it when addressing it, in effect paying the courtesy of instant clarification. That's incomprehensibility for ya, it forces itself to be revealed. Cool uh?
just because you hold an opinion on something doesn't mean you know what you are on about


---
rejected and denied by many, accepted and embraced by few : falsifiability
- it is not what we (think we) know that matters, it is what we can show true that does
as the maxim demands; truth is demonstrably fact and fact is demonstrably true
everything else ... mere BS -

New!! Improved!! Now With CDEH-Formula!!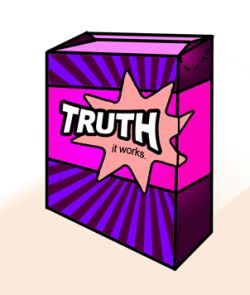 CD: short for inevitability