Hi Ged,
I have a 400 and it's a great gun. I added a recoil pad to mine to improve the LOP (Pachmar white line, small). I also did flow mods to the valve and installed a 1/4" poly transfer port. Mine will shoot 700 fps with 14.3 pellets (Crosman wadcutters) and 725 ish with Hobbys. Like other Crosman guns in this family (180, 160) the Ron Robinson mounts will allow you to mount a scope. Even thought you need to cycle the bolt and cock it with each shot, you can go through a lot of pellets with the gun. It cycles rounds very fast and is fun to shoot.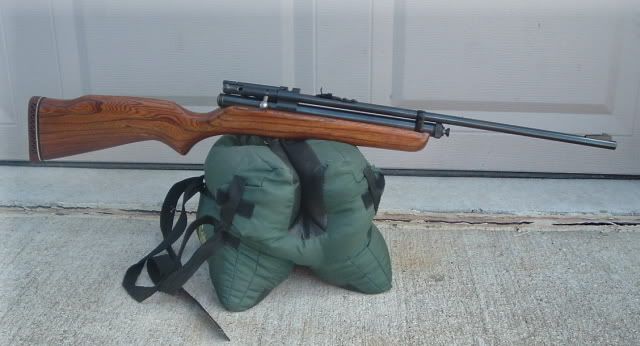 Scope mount (Ron Robinson) is pictured on this Crosman 180
"but I'll be needin' that gun, fer squirrels and such."