...2260 stock and trigger pack, 1760 barrel cut down a bit, flat top piston and valve, steel breech, etc, etc: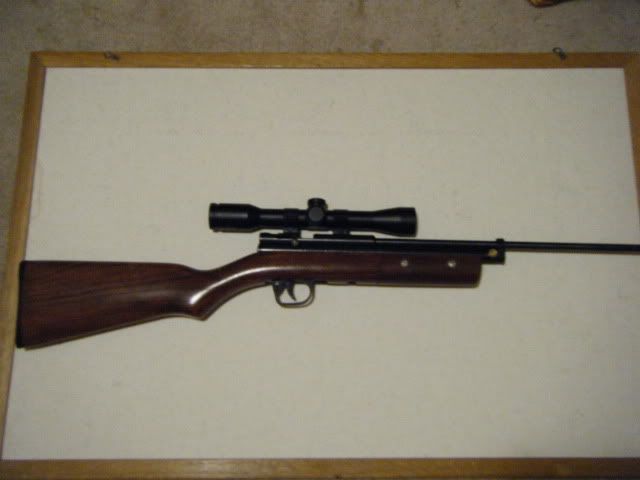 She's not old enough yet to shoot it so I do for her (smile). Next year she may be ready. I do from time to time put a pump or two in it and let her think she is shooting it - under my direct supervision and instruction. She knows to be safe with guns... This one will never be sold as it belongs to her. If she doesn't want it or shows no interest in it when she ages, her son or daughter may some day. We built it together last year. This summer the stock may be stripped and stained pink! Hey, she would like it pink she says! We will do that I told her.
"Well, I thought it was a rabbit but it turned out to be Bear Grylls in a rabbit hide."