...between accumulated pressure in the valve and peak pumping pressure - as little as 10 or 20psi in fact. That's hardly "huge." I would have said something more like: Chump change.
But the answer to your question is "valve." It's very useful, by the way, to be able to have the valve's exhaust external, where you can hear the "hiss" and so have immediate (audible) feedback as to when to stop pumping.
Meanwhile, if regulation on the pump side is the specific goal, here's another way to defrock the feline. Here the sudden increase in piston bounceback when the spring starts generating headspace is the feedback to the shooter's pumping arm.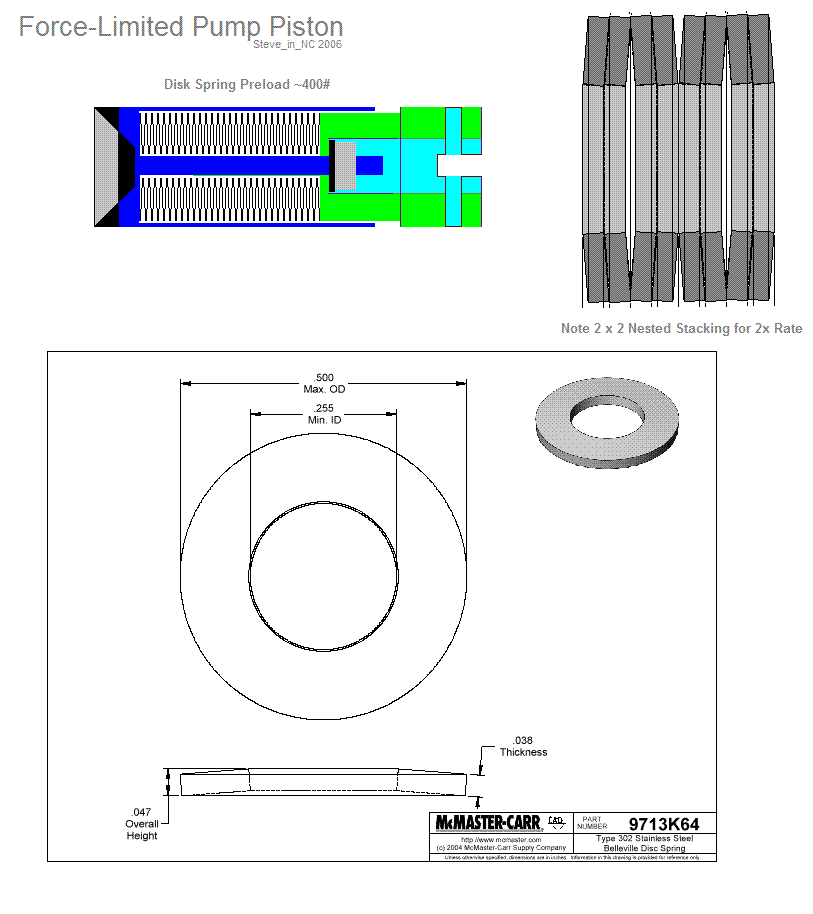 Steve