Hey! Oh, so THAT'S how it is now. Cannot even mention my name.
Sure enough, works like a charm. When I did it, the 1400 was and probably is the only gun in the retired Crosman lineup that uses such a long stroke. Modern examples of long stroke guns are the 2200/2100 based tube variants.
Use a long steel breech, the barrel floats the entire length. Simple modfication to the front plug. Few other modifications to do that really are not that invasive. A "kitchen table" project if it ad to be. A steady hand goes a long way when using hand tools.
Wish I still had pictures of the build process and final result... Actually, there are a few left.
Here is the 2260 trigger pack mounted up:
This shows the shot of the internals through the slot (edit: not internals, but the sear):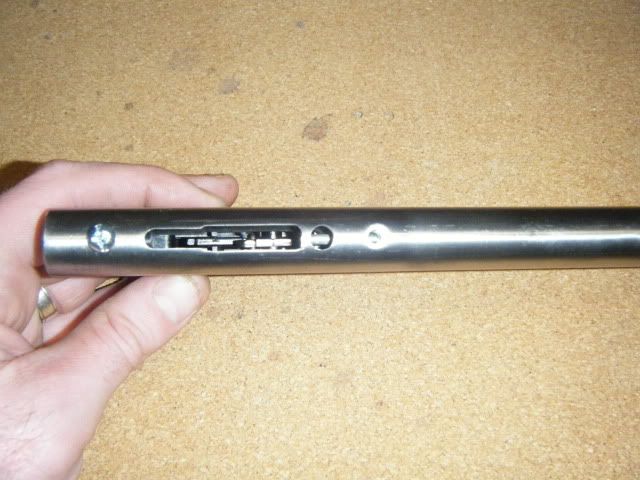 The rear of the tube will need to be trimmed down so the 1377 end plug works. You can use the 1377 front plug/barrel band if you trim the front down too.
"The majority of things in our lives are created by folks no smarter than the rest. Afterall, the world is comprised, and operated by C average people intellctually, academically, and morally. These people are often the great pioneers that set the precedent for what excellence should be."