[IMG]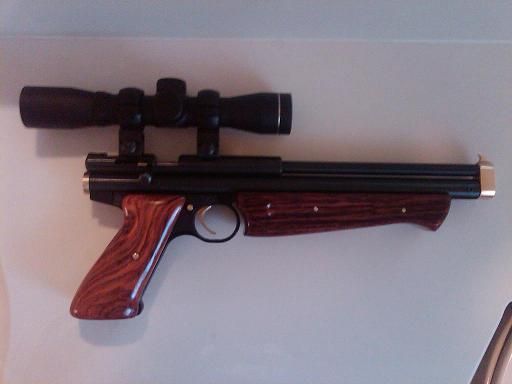 [/IMG]
[IMG]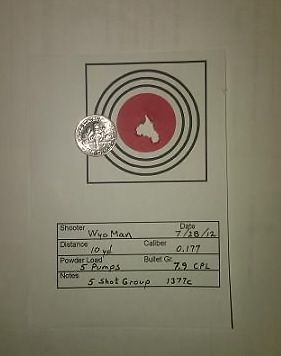 [/IMG]
Been doing a lot of plinking while waiting on parts for my new project.
I'm starting to figure out the parallax issue in the scope, and, how good this humble pumper can really shoot. I tried a tip and it seems to work  - if you're nearsighted and farsighted like me and using LER scope try pinhole glasses - don't laugh! Well, go ahead and laugh because they are kinda weird looking.
BTW, the new project ain't going so good - been so frustrating I've even ranted on other folks posts. If I finish strong it might be pretty good? Should be done in a week or two.
WyoMan
                [Pistol Pete....coming soon]
Excuse the edits, I can't get pictures to load