Instead of listing all the "plug & play" parts, I took a picture..
Before:
[IMG]
[/IMG]
After:
[IMG]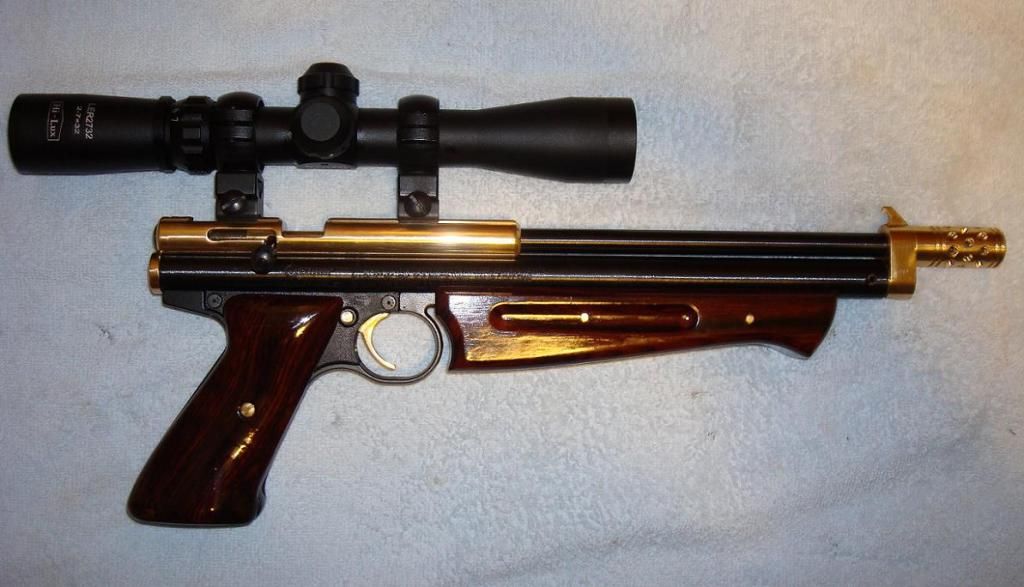 [/IMG]
[IMG]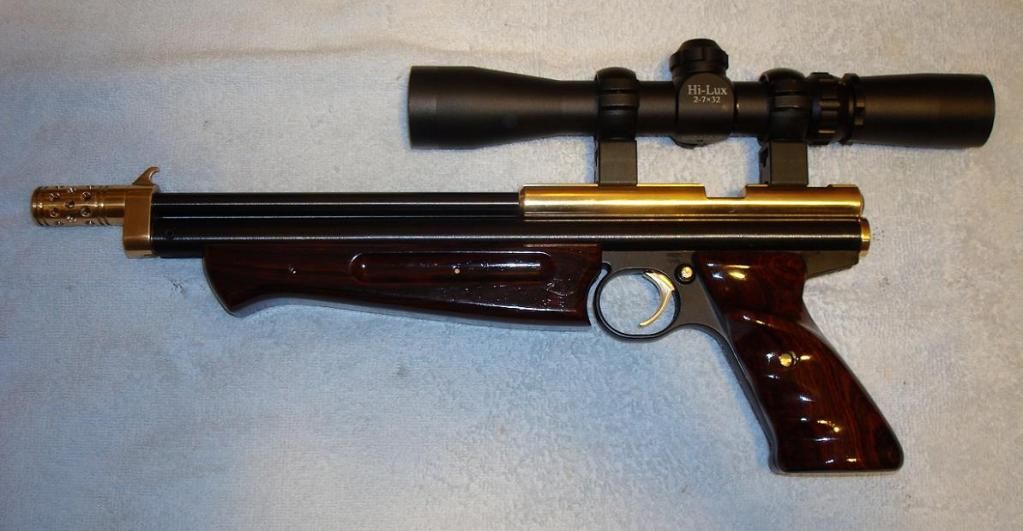 [/IMG]
[IMG]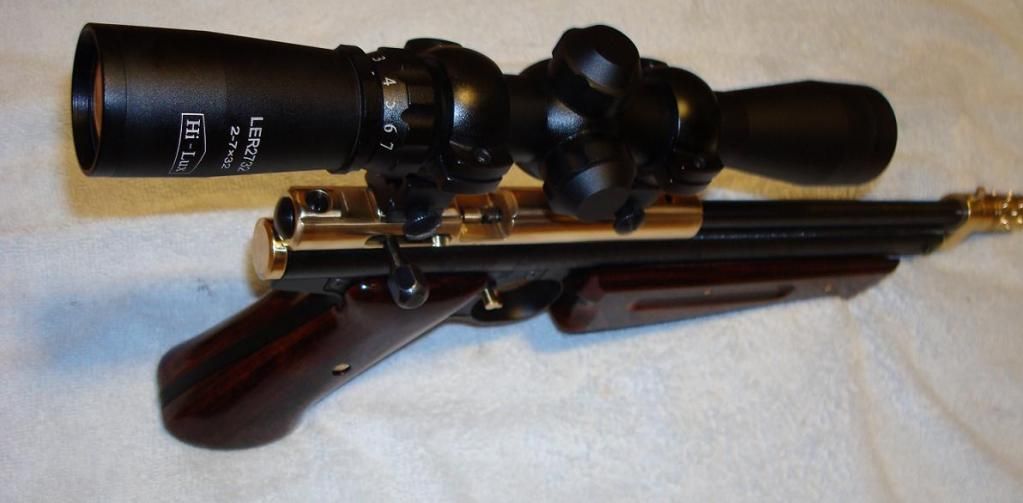 [/IMG]
[IMG]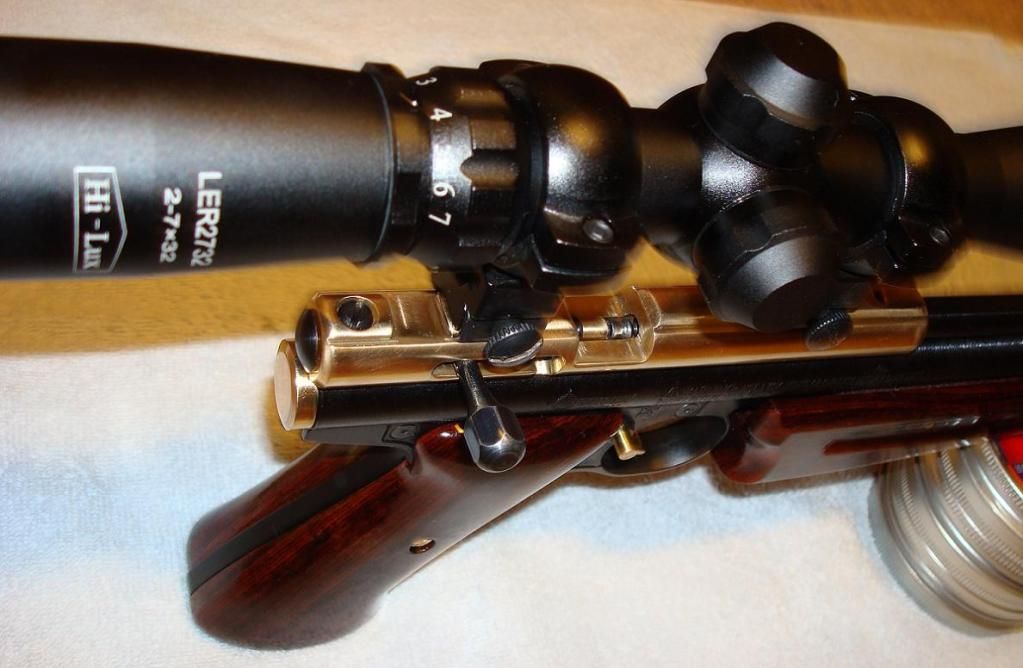 [/IMG]
My Own Mods
Shortened the Extended Flow-Thru Probe to seat the pellet about 1/16 beyond transfer port, transfer volume is a real power grabber unless youre reducing enough energy loss.
Enlarged the TransferPort and Barrel port to 0.150 to match the exhaust port on the valve.
Adjustable Trigger Group polished hammer / sear contact (the other contact points came polished). Set sear spring adjustment by cocking bolt, adjusting spring to just make contact with sear, then tighten by ¼ turn. This gives positive cocking engagement, crisp trigger and a safe gun.
My Mistakes
Ordered the wrong breech - wasnt paying attention. Summarize this in 3 words: wrong parts suck.
I lost the detent ball twice: Trigger group was finished and Im reaching for the cover, the

 

detent ball shoots @ 462 fps (sorry no chrony) guessing from the sound it made when it hit the wall. Carpeted room with lots of clutter no chance. I steal the one from my 1377 and pulling it out with needlenose I drop the pliers. Found that one after 45 min. I give up and put it back and then drop the last hex head on the floor. While searching for hex head I find detent ball. Still missing hex head.
Installed defective valve: Im listing this as my mistake because I could have checked the valve with a temporary pivot pin before the complete assembly. Hugh disappointment, I was ready to near zero the scope and instead I get a complete teardown

L

.
Biggest Things I Did Right
I wrote down the step by step procedure before I started (had plenty of time, impatiently waiting on parts).
Airtube, Breech, Barrel, TransferPort assembly Didnt get in a hurry here, everything sized, aligned & sealed.
Summary
Trigger Pull is about 2.0 lb and crisp (this came out better than my last trigger mod)
Weight of Pistol is 4.5 pounds
Accuracy: @ 10yd, the pellets are stacking.
Power (Phone Book Chrony) w/ CP 14.3: Penetration before = 0.311. Penetration after = 0.443. Awesome power increase, got to get a chrony
Cost: Yes it did

L

Time Spent: About 45 hours.
Thanks again folks,
Wyo