The Brutuz "evo" seal mod - info here:
http://www.crosman-air-pistol-owners-forum.com/board/index.php/topic,721.msg57327.html#msg57327
This is basically a thin seal element between the transfer port and barrel.
The shroud is a reflex-type, similar to the a Daystate Airstream, but it vents backwards along the barrel. The main tube is thinwall seamless aluminum tube, 1" OD, . The rear support is black Delrin, secured to the barrel with a set screw and pressed into the aluminum tube. The front end is 6061 aluminum, light-pressed into the tube and threads securely onto the barrel (3/8-16). I finished it with black satin Krylon.
Also - I modified the mount for the Lead Shed, different than the pix above. The new mount keeps the Lead Shed from getting bumped accidentally and dispensing my precious JSB Exacts onto the ground. The picture below also shows my range/elevation chart for shooting out to 60 yards.
[IMG]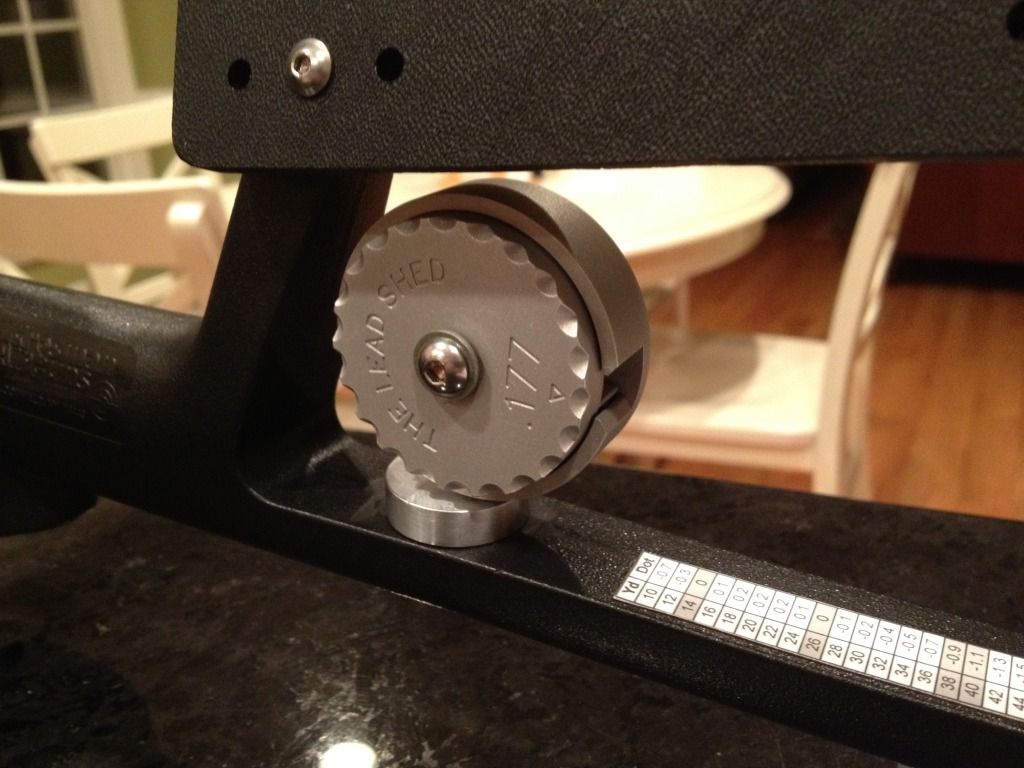 [/IMG]
JMJ