The extra volume did help, no doubt, but I'm now facing another reality... I think - small pump volume. There's probably only so much you can do with 1.1 cubic inch at 80% atmosphere. But still, it has better performance (efficiency) than anything else I've got... and with a 12" barrel.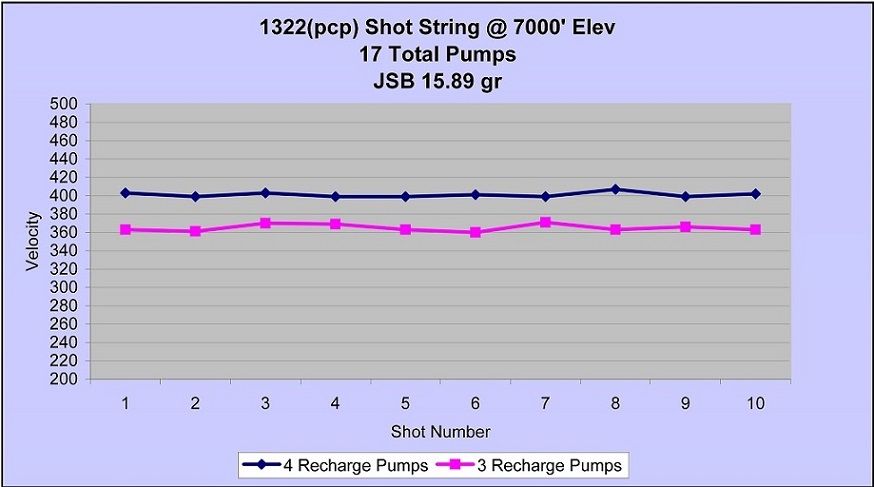 With 4 recharge pumps it made 5.7 fpe, with 3 it was 4.7. The prior version (smaller valve) did 5.2 fpe with 4 recharge pumps. I am surprised and impressed with the ES and accuracy. It makes a nice 10m pistol.
Some other notes...I cranked-in the RVA as far as it would go and got 578 fps or 11.8 fpe from a full charge. It didn't empty the valve but I'm not going to re-spring to dump 17 pumps. I took a second shot when it was tuned for 4 recharge pumps and got 404 fps... 3 fps higher than the average first shot. That's pretty nice. There are lots of ways to tune these and I'm still getting my feet wet...
One more gratuitous pic (to make sure it happened)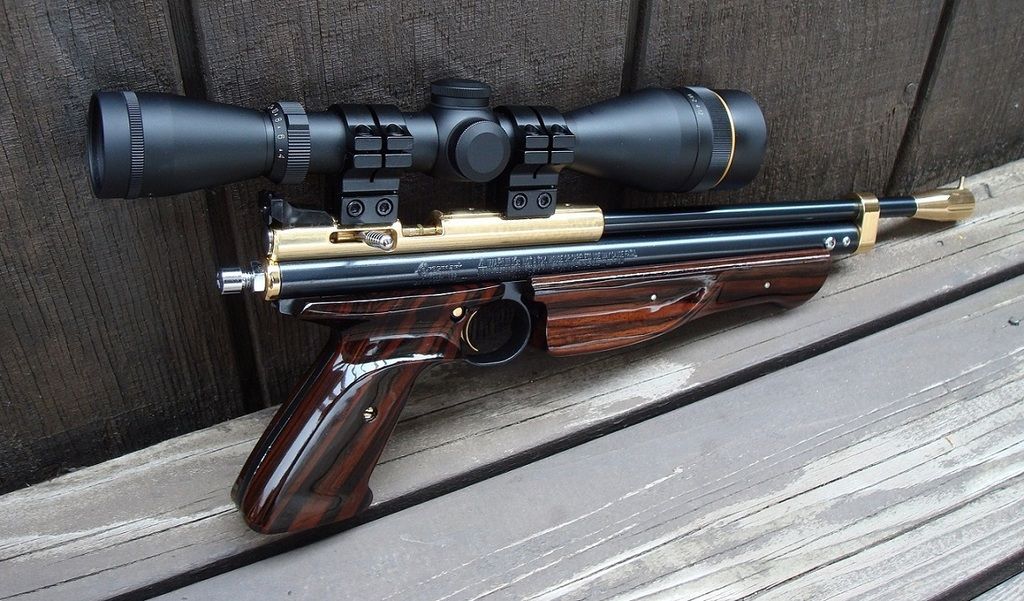 Wyo