What kind of wood do you have to make this from? If this is a first attempt I don't reccomend using fancy wood as it is normally harder to work with,. Save that for the third or fourth. Or at least learn how to cut the angles and fit to metal with some plainer wood first. Fitting up grips can be difficult but gets easier with practice. I have made grips for PBs and airguns for decades and still find it challenging but I like that part of it.
I could say start with a block of wood bigger than you need and remove all that doesn't look like grips but using that method all I get is a pile of scraps that don't look like anything. So lots of planning is needed, I make patterns from paper and take many measurements. Starting with the back side and ending with profiles and outlines. Make positive and negative patterns, leave a good size nub at the wide end of the grip so you will have a nub to clamp in a vise if needed, toward the finally stages this can be sawn off easily, Clamping almost finished grips in a vise will ruin them.
Cut a little measure a lot. It helps if you have a set of grips to duplicate. Keep the outer edges around the grip frame oversize till last cause they will easily get knocked off or end up inside the profile you want. I also use a stub of a candle to blacken the grip frame when test fitting that shows up the tight spots.
Back to the paper pattern if you can trace a good pattern on paper make several copies and glue them to the backs of the grips. Sometimes I use a router for the stepped edges, and you need to have a oversized blank that can be clamped down in order to do that, so that automatically makes this the first cut.
You want to keep your tools sharp and your fingers just as long as when you started.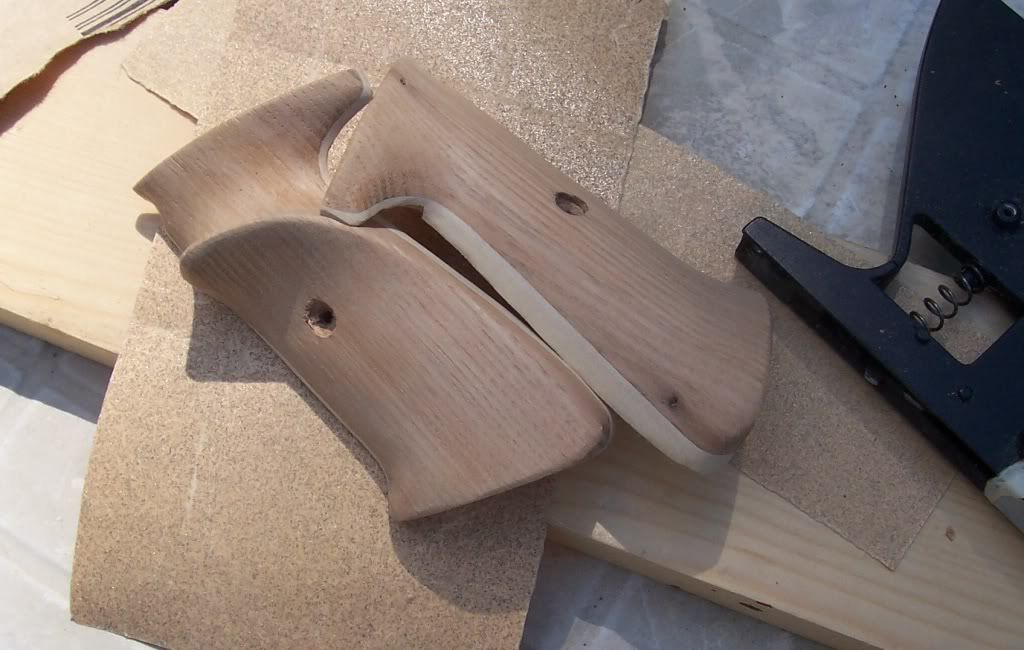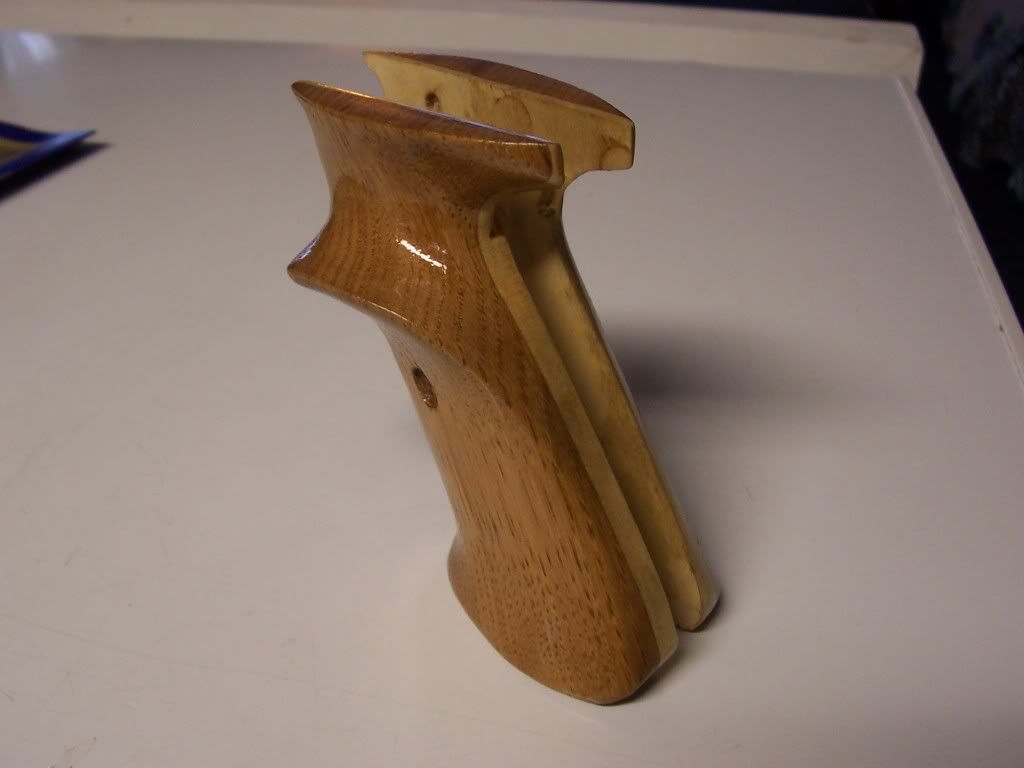 James S