One of my Rogallo Parawing jumps over New Jersey. Early 1969. During a photo shoot for advertising.
[IMG]
[/IMG]
My first jump on the Parafoil Prototype Mid 1969 - check out the long lines and flat wing. This was the granddaddy of all present-day HALO rigs, by the same company, Paraflite, in NJ.
(These two images are copyright, so kindly respect.)
[IMG]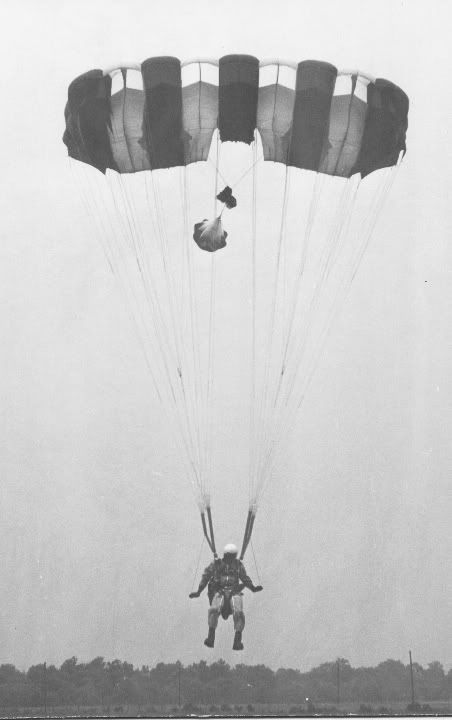 [/IMG]
Pillow Jump: Full winter gear, windpants, parka, mukluks, ruck, snowshoes and FN C1.
Old MkII Airborne helmet. Unknown instructor at Rivers. Anybody have an ID on him?
This one's for you, David and Dan.
[IMG]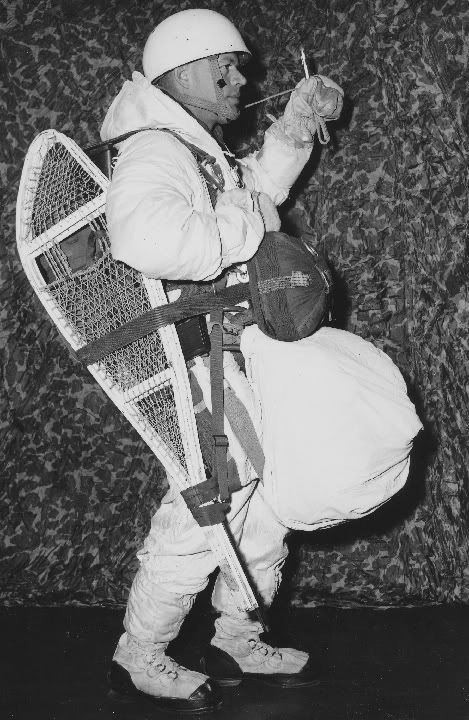 [/IMG]