Ed,
ILL No. 9 is about 30 pages long on legal size paper so I scanned the two pages dealing with the slings only. It was found in the document on pages 2 and 3 of Serial 2 'Equipment Review'.
Unfortunately my scanner only does '8 1/2 by 11' so I couldn't fit an entire page on a scan. For the sake of saving space I've only copied the text relevant to the rifle slings here. I have the two cropped pages on pdf if you would like me to e-mail them to you.
Here is the sling detail: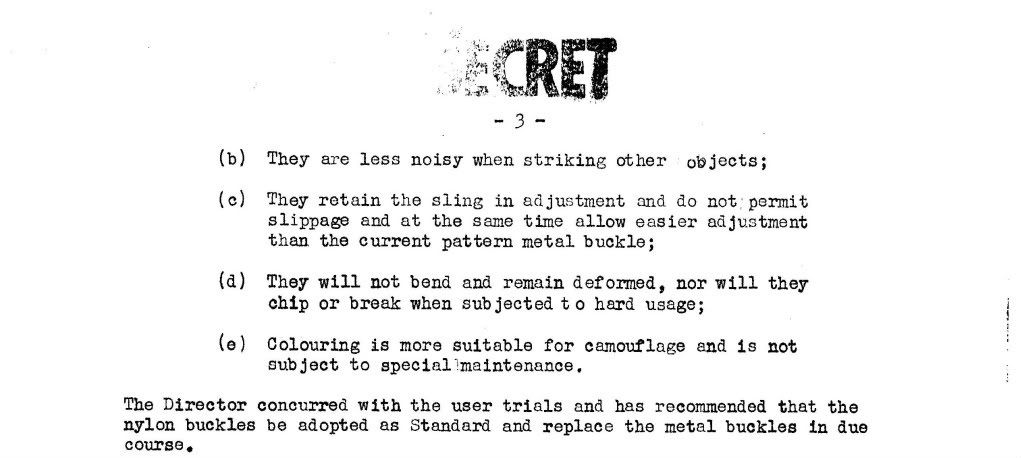 Cheers,
Dan.