Well, I dunno - I suspect that it wasn't all that easy to keep boots in "parade ground" condition in the West, where they all served in those days ...
This is a photograph, taken circa 1880 at Fort Walsh, of Constable John M. Robson (the namesake of my Cowboy Action Alias, "Rattlesnake Jack" Robson, who also served at Fort McLeod and Medicine Hat as a Scout with the Rocky Mountain Rangers during the 1885 North West Rebellion.)
One would assume that he "shined himself up" as much as possible to be photographed - white gloves and all - yet, although the quality of the image admittedly leaves a lot to be desired, his boots don't appear to be all that spiffy ....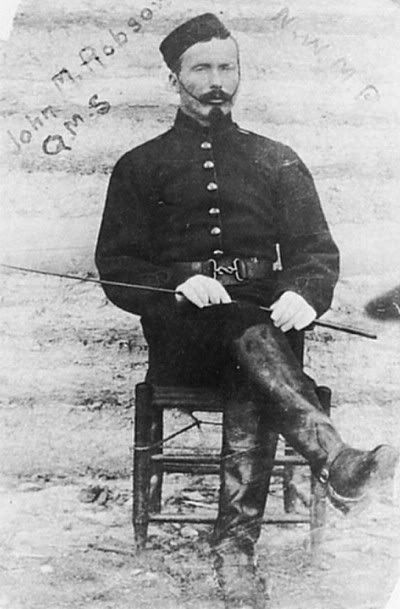 Click on the following thumbnail images to enlarge, if interested ...
NWMP Discharge: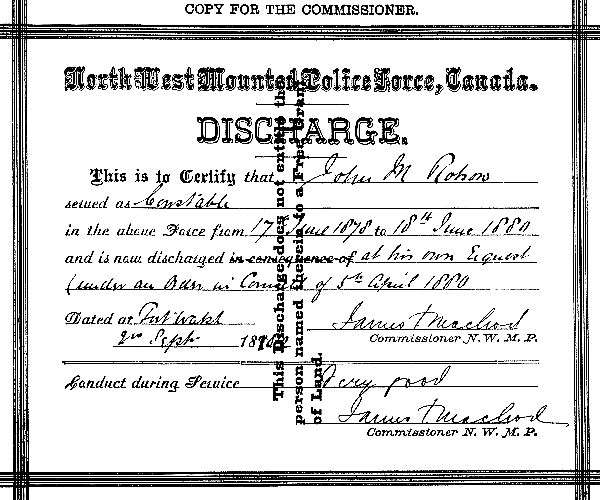 Rebellion Service land entitlement certificate: