LONDON (MarketWatch) -- European public health officials have identified significant resistance to the drug Tamiflu, the Financial Times reports Tuesday, citing the European Centre for Disease Control.
The FT says 13% of the seasonal H1N1 flu virus affecting European tested in November and December contained a mutation with high levels of resistance to the Roche Holdings
(RHHBY:

roche hldg ltd sponsored adr

Last:

88.50

+0.20

+0.23%




12:18am 01/22/2008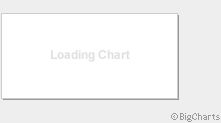 Delayed quote data
RHHBY

88.50

, +0.20, +0.2%)
blockbuster. Previous studies have indicated resistance of only 0.4% resistance.
This is the first indication of resistance to Tamiflu, which has been purchased in large quantities by governments around the world as a defense against a flu pandemic.
Newspaper Web site: http://www.ft.com