Sensational!
Jos has just uncovered another interesting gun in Dutch service that no one had bothered to investigate closely before. It's the 75mm Skoda AA gun acquired in 1940 by the Dutch Army. It was always named in one breath with the Dutch Vickers and Hembrug 75mm AA and though their specs were different, many (including your moderator) were always fooled into believing that the Skoda was a Vickers copy.
Well, it was not.
Here it is:
Note the three legged mount, two wheel carriage and the muzzle end. No Skoda gun was like this, at least not in the books.
Swiss and French Schneiders come close, but not all had this carriage or mount: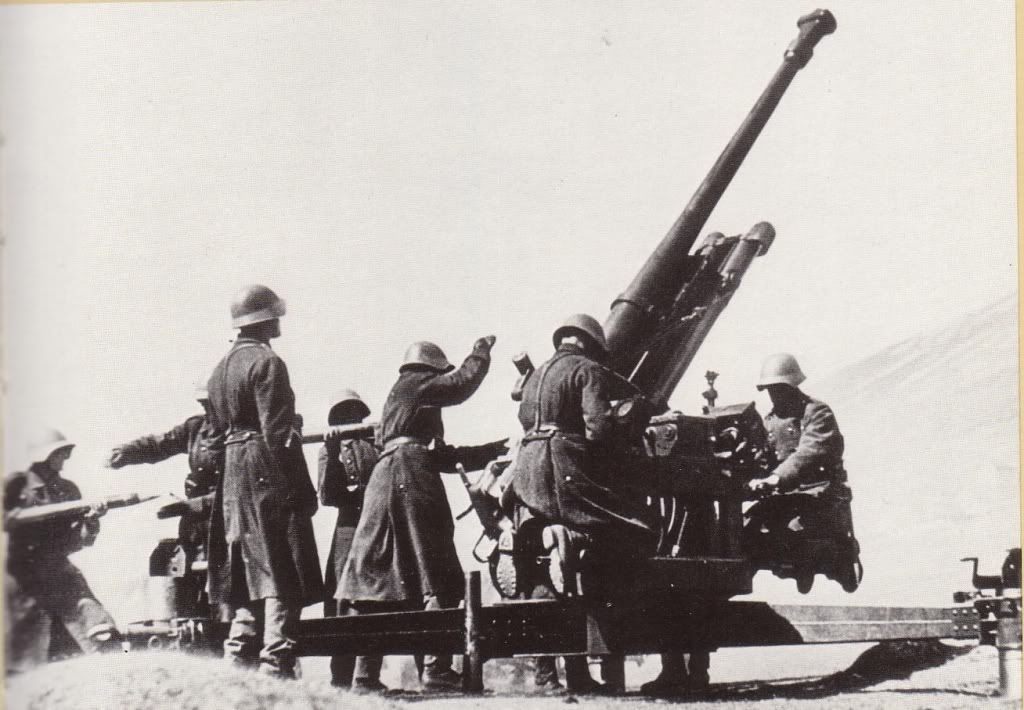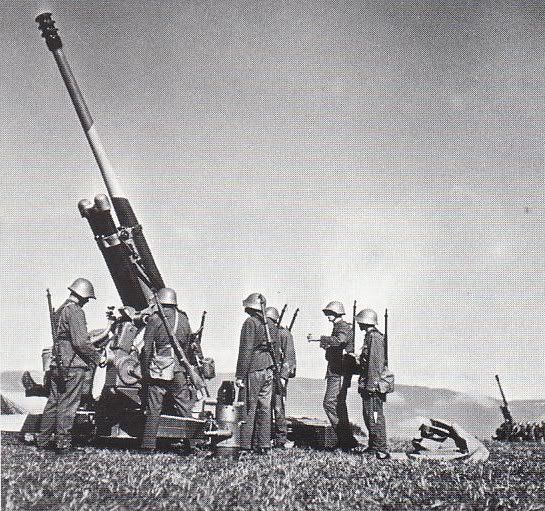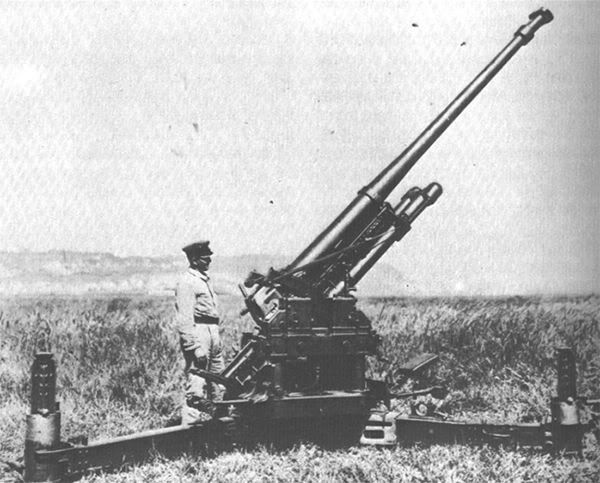 Now the Dutch guns were bought with Skoda in 1939/40, but they seem to have been Schneider M36 or M38 models!
Who knows more about these Skoda-Schneider weapons?