From Panerai 2005 issue of only 20 - PAM248 Solid Caseback Radiomir -
Here for your consideration 11/20 the complete commemorative set honoring Francesco Ferretti.

Rare opportunity to own a truly remarkable set
at such an affordable investment point.

$9950 complete, by bank wire
Will Ship Worldwide (buyer to pay shipping/ins at cost)
email waltnich@gmail.com





"Ferretti" PAM 248 ~ The first time -
Radiomir (Base) with the covered case-back...



 
In 2005 Officine Panerai honored Francesco Ferretti, a man with personal deep Panerai history and renowned vintage collector in his own right.
The Complete package, and it IS a truly remarkable package.

From the trademark Ferretti Pen and the Italian Leather Ferretti Belt with exclusive matching Ferretti logo Pre V style belt buckle.

Ferretti has been well known for his fine Italian leather watch straps. Our set is complimented with an Italian Leather Ferretti belt - homage to the famous Ferretti watch strap which is also part of this set in Limited Edition with matching millesimation to the Ferretti watch itself - remarkable.

AS NEW.

I mounted the Ferretti SE strap and with care wore this piece to the first Hammer Carlsbad dinner.

Otherwise only a very few select times with the Panerai OEM SE strap and only to show the watch.

This isn't easy to part with - As New, only worn to show. Never seen a Cape Cod - dusted up with a polishing cloth only.

Comes with ALL the tags, boxes and items
exactly as received, carefully re-packaged and shipped in an additional box to preserve the original shipping.
BELOW: The Box as it all came shipped directly by Ferretti from Italy.............. and Opened - Revealing the Outer Box and a few of the goodies . .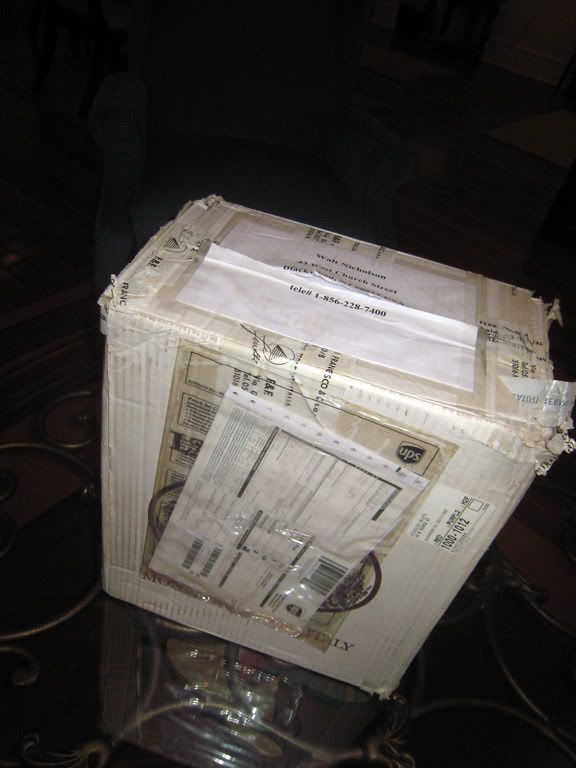 ..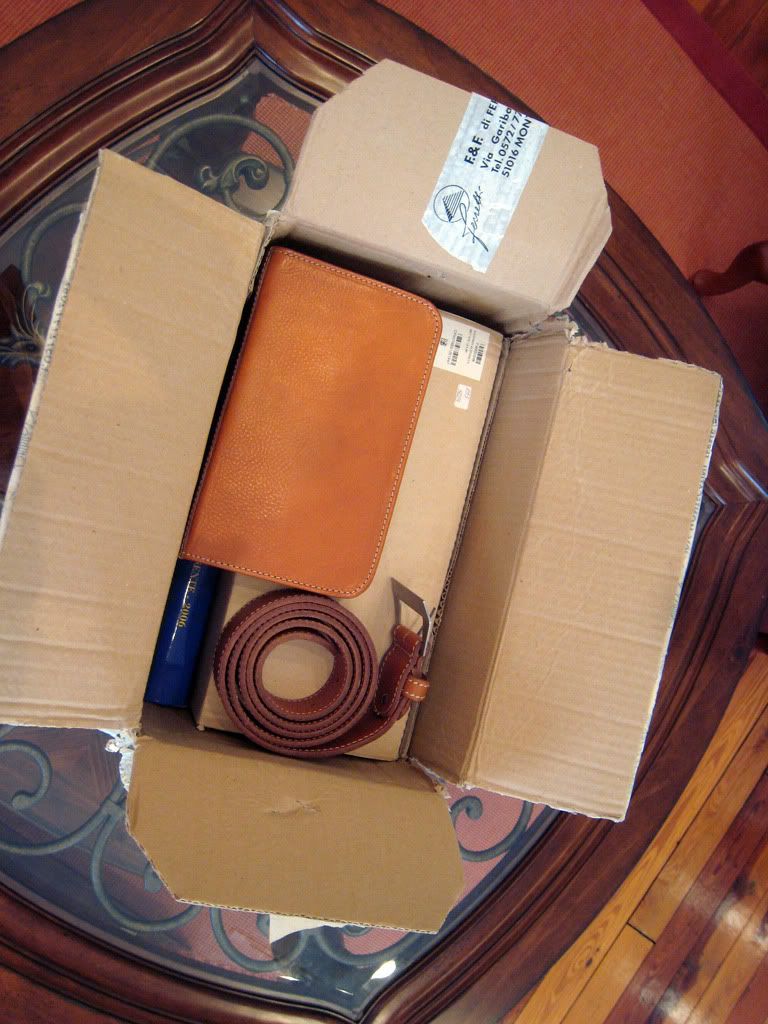 The Outer Box..............................................................and the Inner Box...
(excuse smudge inside camera lens, top right of center you may also see it on other scans). .

.
The Large Special Edition Pearwood Box w/key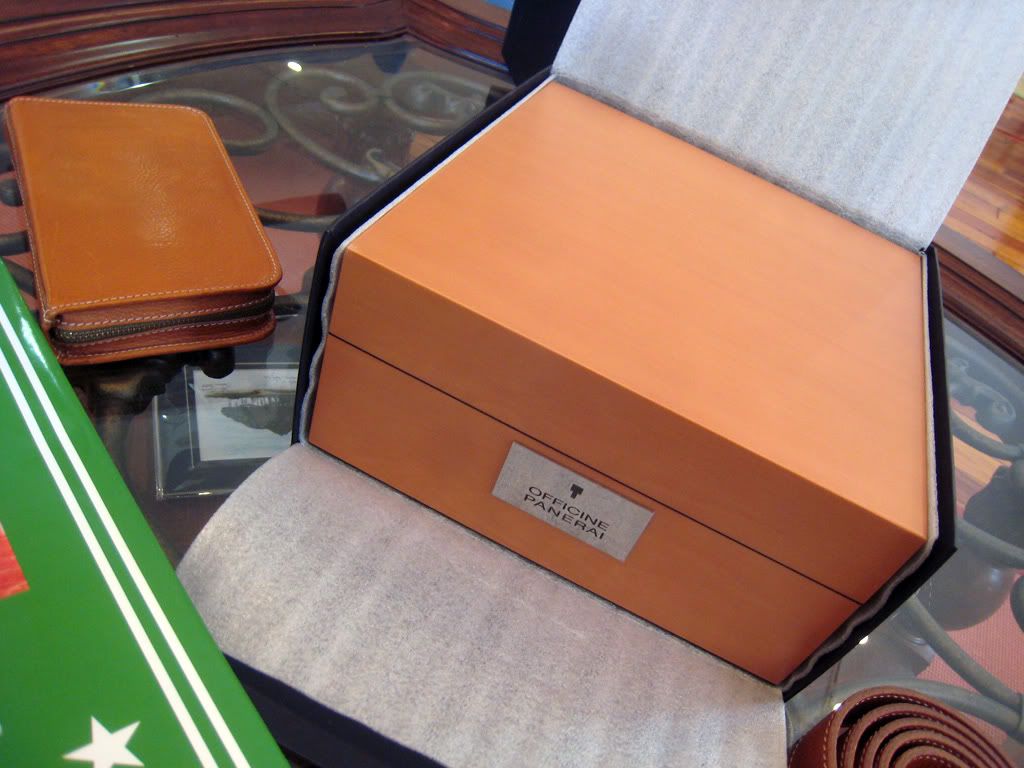 Ohh Oh that aroma . . . Rich Italian Leather - Nothing Like it.

Francisco Ferretti is well known for this connoisseur quality Italian leathers.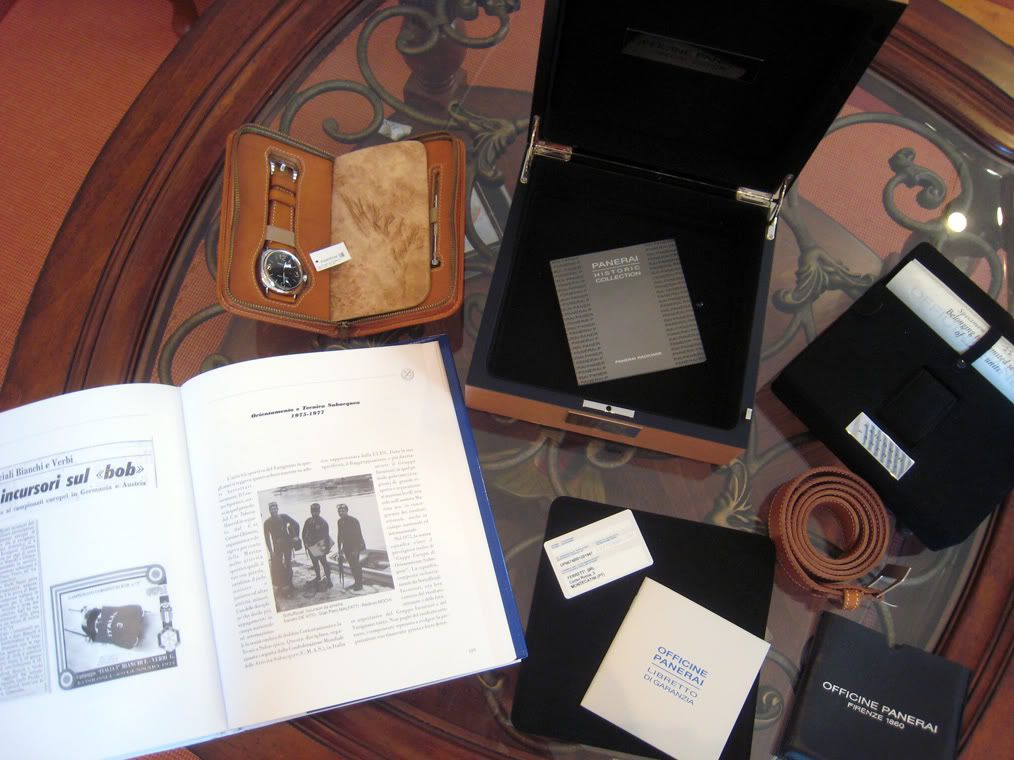 Extremely Limited Italian photographic book -

Gruppo Incursori tra passato e presente. Progenitori ed Eredi dei mezzi d'assalto della Marina Militare-,

about the history of the Commandos of the Italian Navy, written just by two Italian Frogmen of the past.

To my knowledge - Only available with this set.

Accompanied by a Special DVD....................and...Personalized by the Honoree himself . .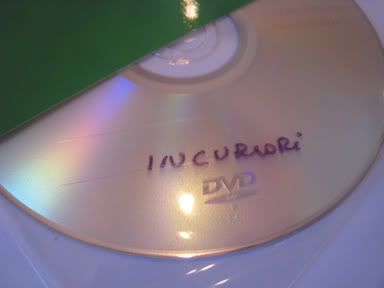 .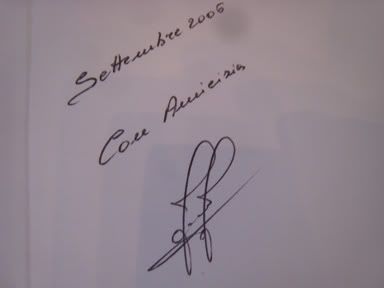 .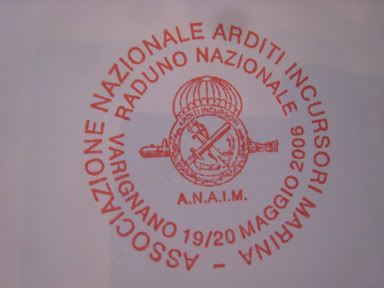 Ahhh, the Watch itself Built around the quintessential Rad Base, as mentioned, the first EVER solid case back 45mm Radiomir.

Commissioned to celebrate the history & achievements attached to Sig Ferretti & Ferretti Orology.

...
Did I mention an abundance of the finest hand selected Italian Leather?

You will delight at the thick but supple two compartment watch case that
accommodates the matching millesimation Limited Edition Ferretti strap
with personalized buckle, Ferretti Pen and Radiomir screwdriver.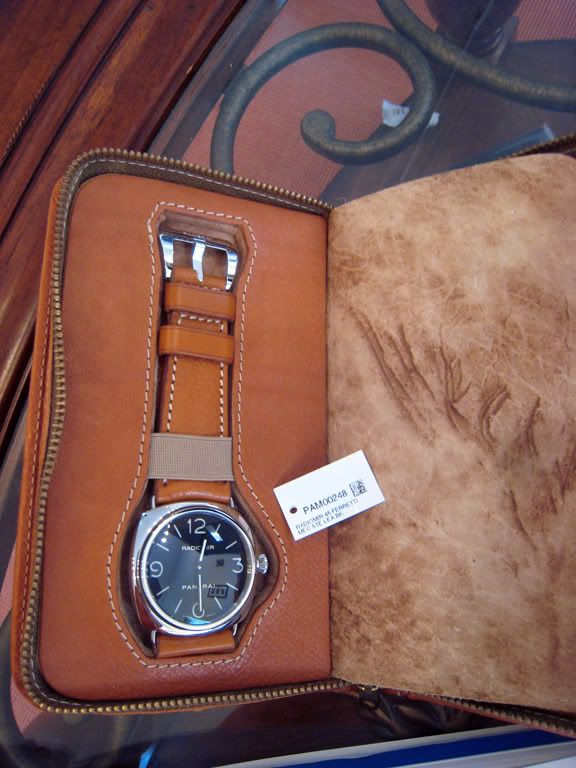 .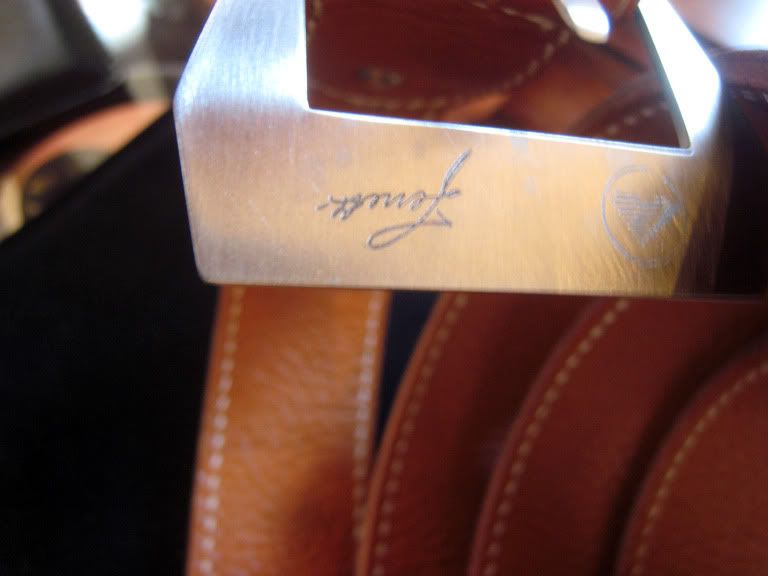 The aroma of Fine Italian Leather . . . Lots of Fine Italian Leather,
rich aroma - it comes with the set!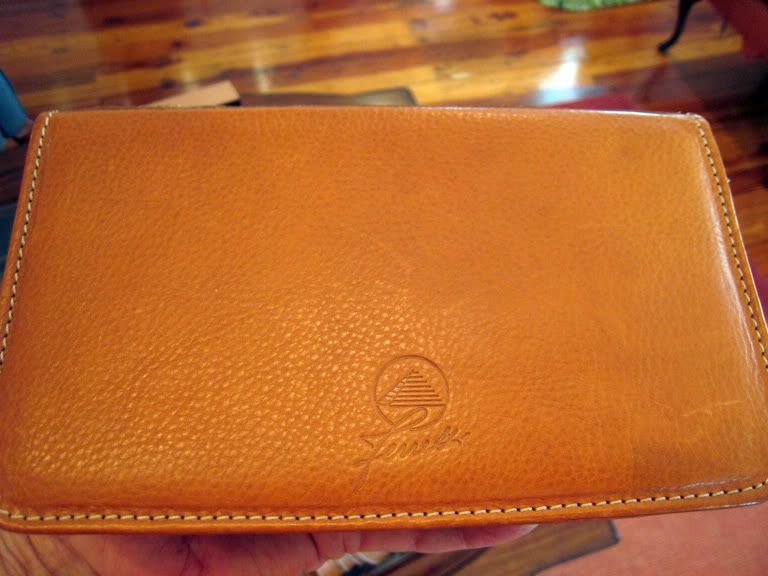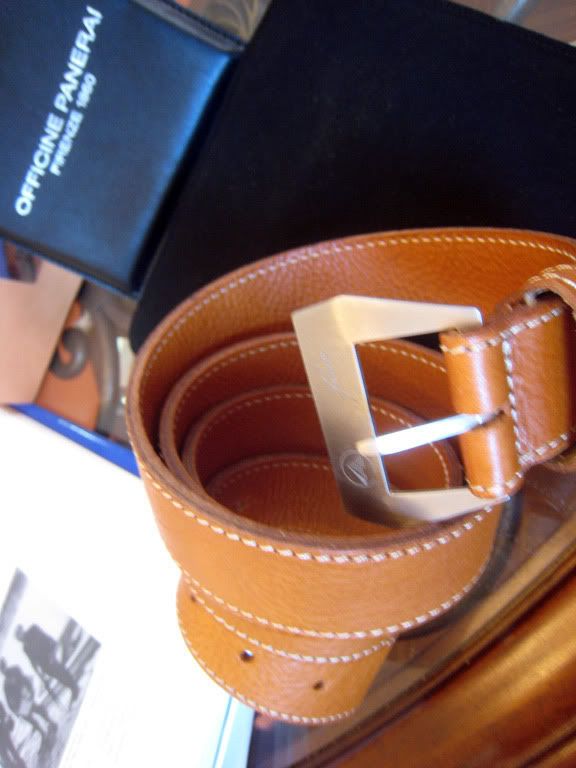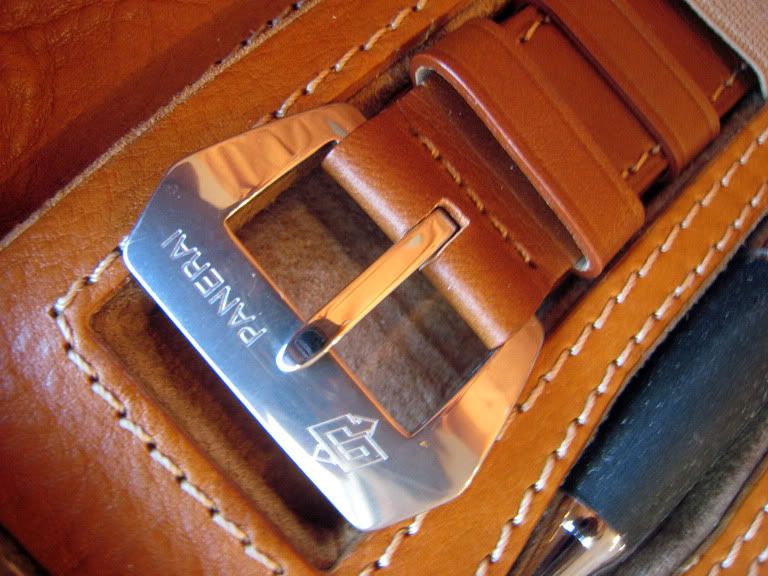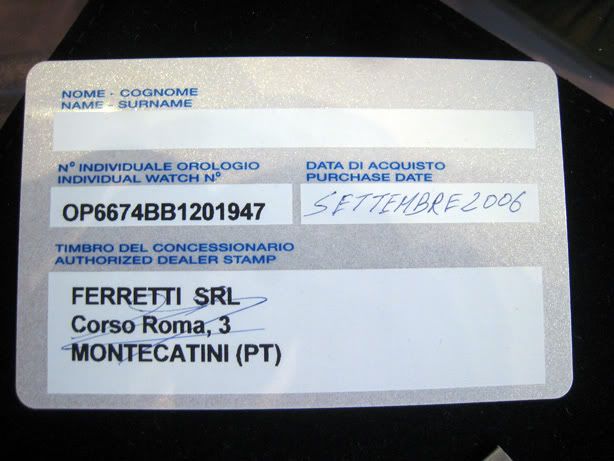 Can you imagine your excitement as the Fed Ex truck pulls up in front of your home???

Plenty of references
Walt Nicholson
South Jersey USA
email to:  waltnich@gmail.com

http://www.100crest.info
Walt . . .

tenthousandwords . . .