FSOT:
Purchased in February from Tourneau in Houston, TX (#1 on their waiting list in the whole company). Watch has been worn in rotation since, but since the summer heat has kicked in and you really can't wear it on a rubber strap, I've found myself wearing it less and less. The case/bezel are in great shape and really only the acrylic crystal has any flaws (can bust out the polywatch but I don't feel comfortable messing with it). Also has the replacement crystal untouched in the box.
In addition, I will throw in the following straps - all in 26/26, 140/80 - GSD Swedish Gustav, Micah Vittorio, Landa black stonewashed, and OEM Assolutamente in addition to the two straps it came with. Pics of each below and the last two are from this morning.
Looking for $10,250 trade vale or will sell outright for less. Will also consider lower price for removing some/all of the extra straps. Looking primarily for a 233 dot + a little cash in trade but may consider others (trade down only).
Please email me at bzabodyn AT fsblouise.com with any questions/offers, thanks!
Brandon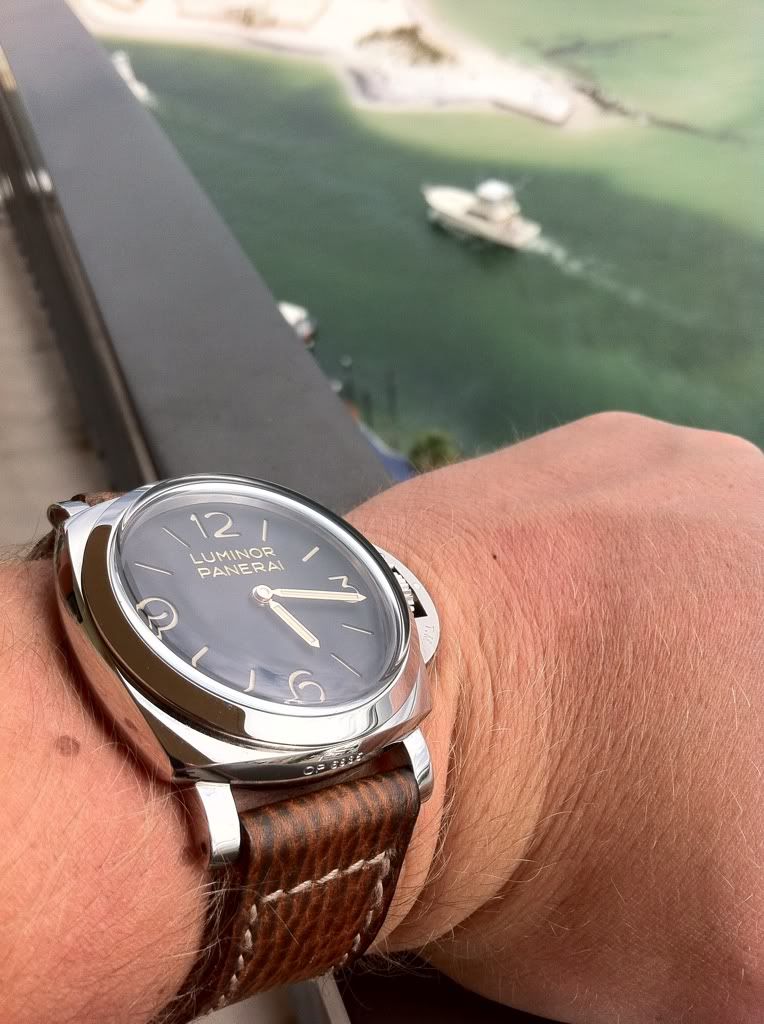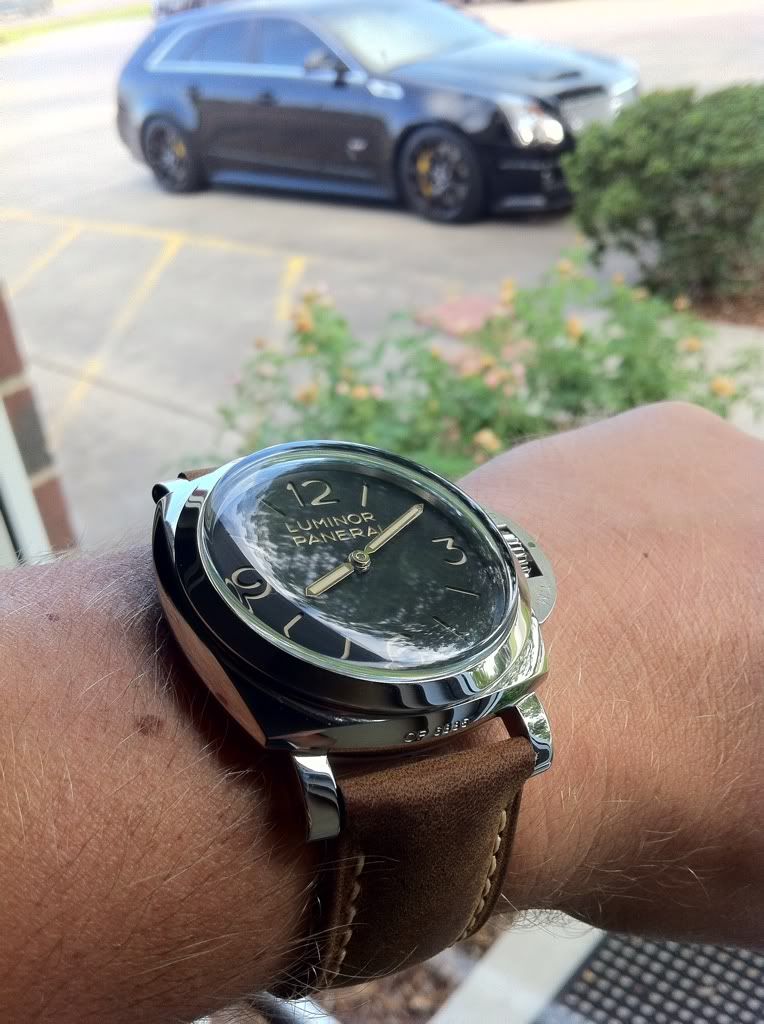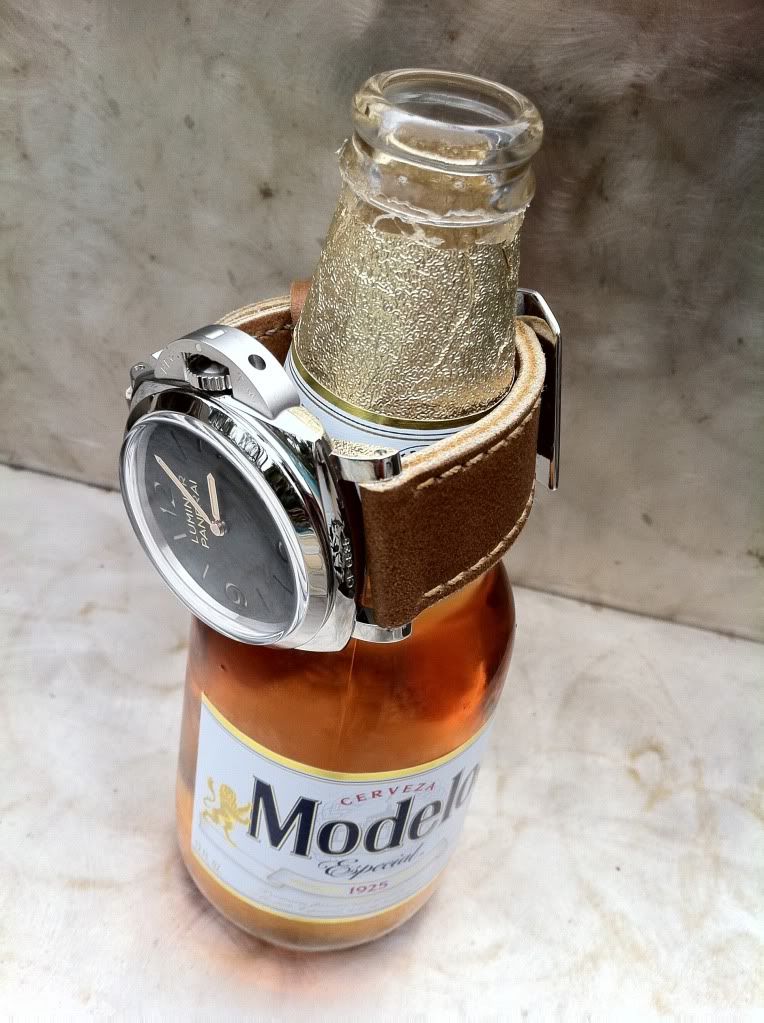 (other watches not included)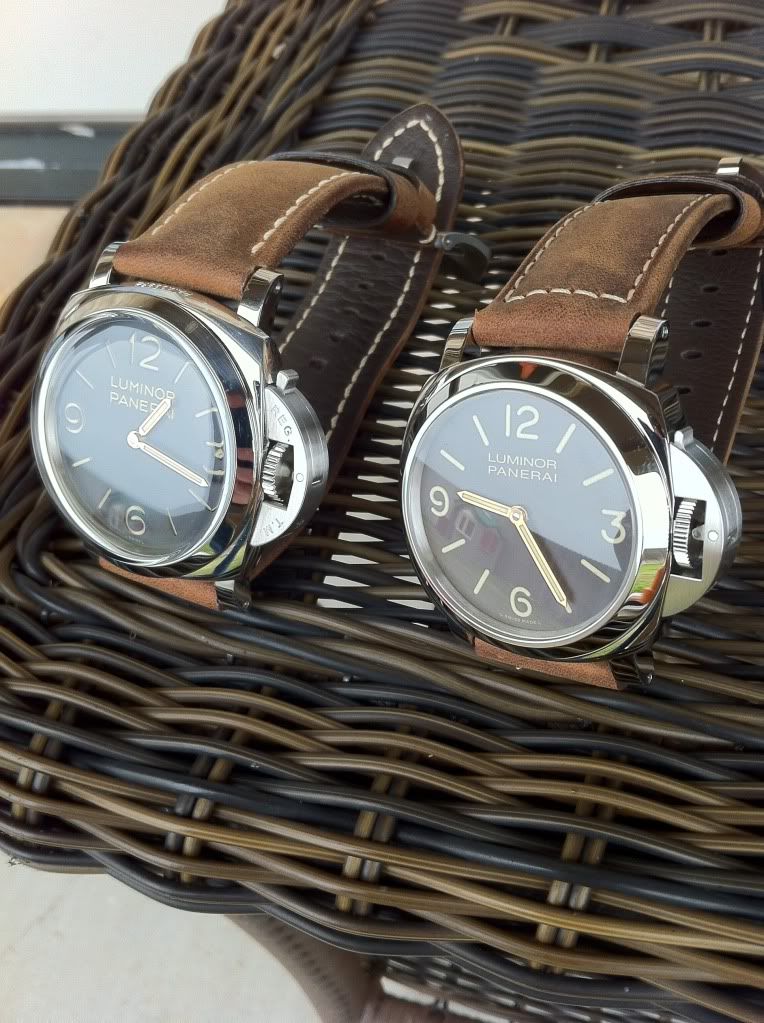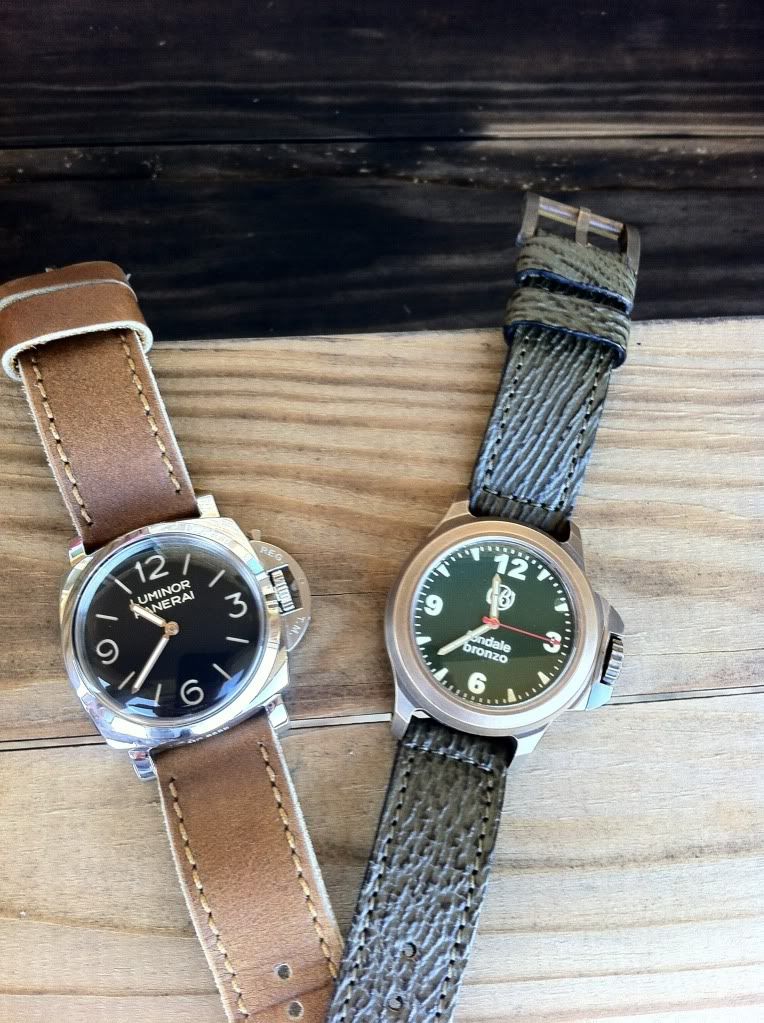 Taken today: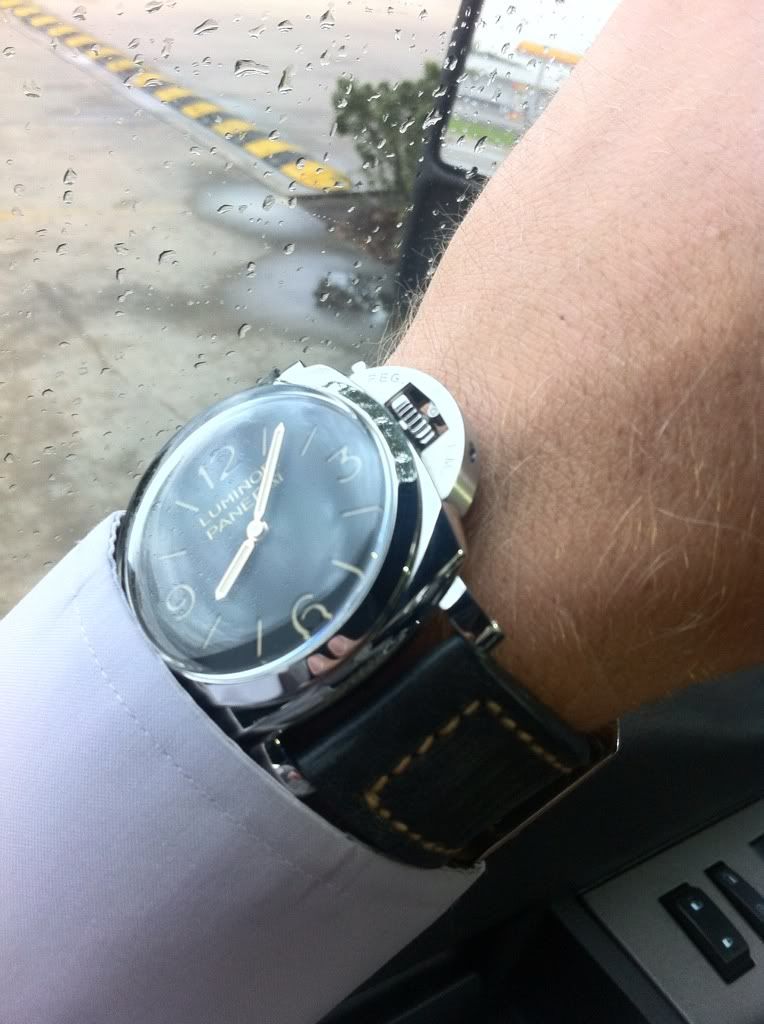 Other pics available upon request... BZ
PAM 372 (Gone - 111, 210, 351, 000 DLC) - 390 in waiting!
Non-PAMs: JLC Navy SEALs Diver, GO Sport Evo Panorama Date, Omega SMP Bond Coaxial - Ennebi Fondale Bronzo Custom being built