For Sale PAM 416 BH Boutique Special Edition. Comes with all boxes and papers. Comes with unworn Rubber Strap and Assoulamente Strap that was worn only twice. Watch is like new and in great condition.
I prefer a face to face deal right now. I'm located in SoCal and can mert anyone withing LA, OC, SD and IE Area.
Asking price is $6200. Please do not hesitate to make any REASONABLE offers.
Note: Black Croc pictured is NOT included.
Email me @ oliesantos at gmail dot com
Text @ 909. Nine Nine Six 2488
I'm posting this from my iPhone that's why these are all the pics I can post; I apologize for I am currently out of town right now.
I can provide references and I'm confident that a lot Paneristis can vouch for me. Thanks for looking!
[IMG]
[/IMG]
[IMG]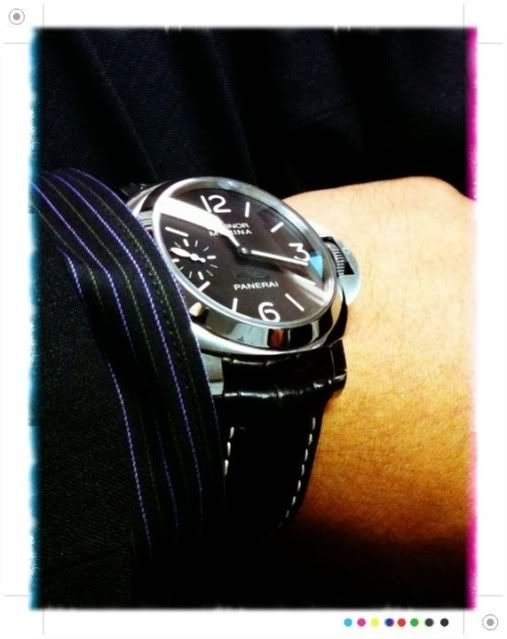 [/IMG]
[IMG]
[/IMG]