Radiomir Strap Change
Radiomir Strap Change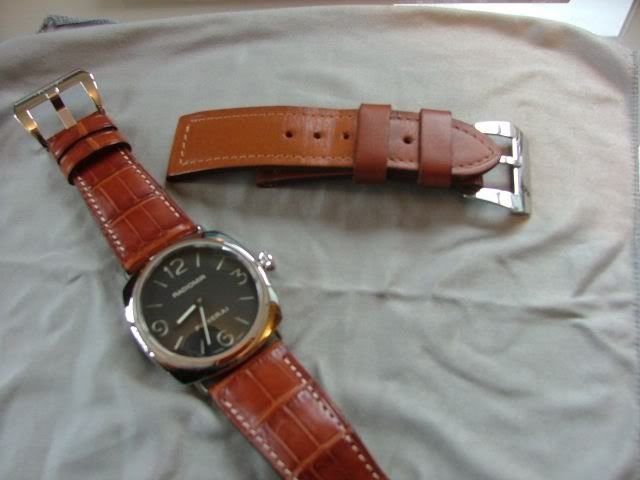 It is as simple to change a strap on one of the Radiomir's as it is on the classic Luminor case, as simple but a bit more fiddly.
Firstly unscrew the two holding screws that keep the wire loops in place.
Try not to unscrew these completely as they are mighty small and can be very difficult to find if they fall out and even more fun trying to get them back in.
Best is to unscrew slightly and 'test' to see if the wire loop ends will come out, remember to unscrew each side more or less evenly as if only one side is free the other will not move due to the precise tolerances of the machining.
Once you have removed the wire loops simply pull from both sides, the wire then loop 'splits' in the middle and comes out of the strap.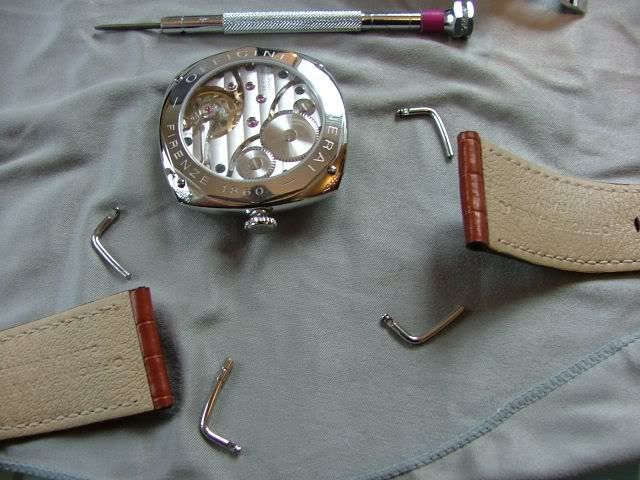 Then take the replacement strap and insert the wire lug parts into the strap end making sure that (a) you have the correct lug parts (male and female) and that the locking notches are facing towards the case back.
Present the lug ends to the holes in the case and then push home using what I would describe as the Radiomir Pinch, this is holding the strap end in the middle so that the pressure is central, if you hold by one side of the strap end it is far more difficult to get the lugs back in, trust me!!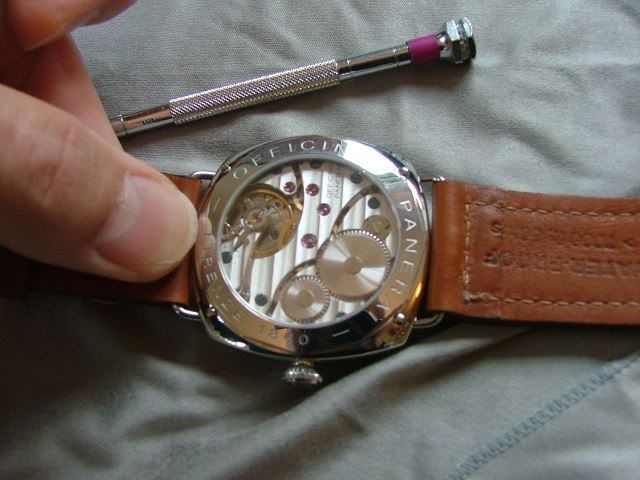 Once the lug ends are pushed home simply tighten the holding screws and test that the wire loop is secure with a slight pull.
See it's simple!!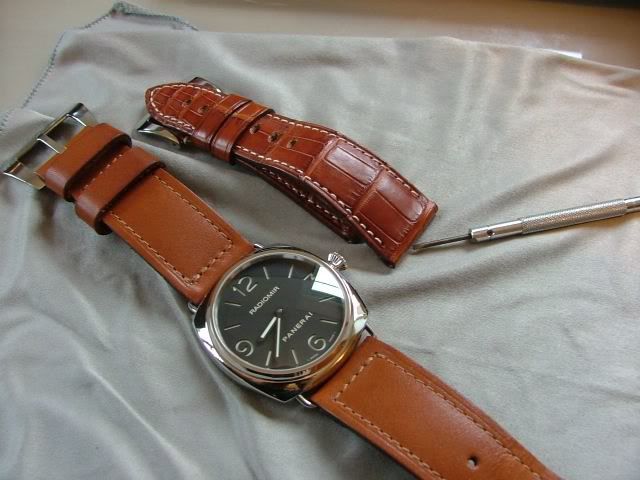 =